Do you have any idea how many people offer tips for posting blogs? The number is mind-numbing. So I decided to be different and put together other people's tips in a content curation article. If you find I didn't put your favorite tip in this list, please add yours in the comment box.
Jane Sheeba in her article, 5.5 Tips To Write Amazing Blog Posts Even If You Are A Newbie (SEO without SEOing), suggests that you need to become the author you want to be:
Get Better At Writing
Writing is just like exercising. Initially it is not very enjoyable; it hurts. And that's totally normal; nothing to worry about. But when you keep on doing it, writing becomes less painful and eventually more enjoyable.
In order to get "there" you need to be doing a lot of writing. It is just like working out your muscles at the gym. It hurts initially but later on you simply love doing more of it, right? Writing is very similar; it gets better with practice. The more you write the better you get at it. So you need to make yourself write a lot to get "there". Of course, you won't be able to use all of that writing. Some of it will be crappy. But don't give up. As you keep writing you will be able to write a lot and also be able to use all of it.
To start with and to keep your motivation up in this case, I suggest you sign up at 750words.com (I started there). This site will help you write at least 750 words every day. It will send you a reminder email every day to do your writing. All your writing will be saved there and can be retrieved by clicking on the appropriate date. To kick start your motivation, you can even choose to put your name in the wall of fame or shame if you either make it or break it for a given day – how cool (or shameful) is it?
We have two suggestions in two different blogs from Stevens Graphic Inc. The first is Blog Posting Tips That Everyone Needs To Know About. This tip is that you need to stand out from the noise:
Your blog should be unique, so it stands out in the crowd. Being unique and offering an unusual flavor to your content will entice readers. Information which is tough to find has the same effect. Choose to write about a unique experience, or a hobby most people aren't familiar with. Provide minute details about the way a widget is created. Doing this will encourage readers to visit your blog when they're trying to find information on something specific.
Do not use a simple approach when it comes to writing a blog. You should be constantly learning, researching and approaching it as a business. Learn new tricks from experienced bloggers, and change your blog to reflect the new techniques you have learned. Improving in all the time while learning how to blog in new ways will help you to move forward.
The other post, Blog Posting Tips That Will Make You More Money, contains two good tips. One I especially like to do is to bring current events or current articles into my blog. The other is one I should follow more closely: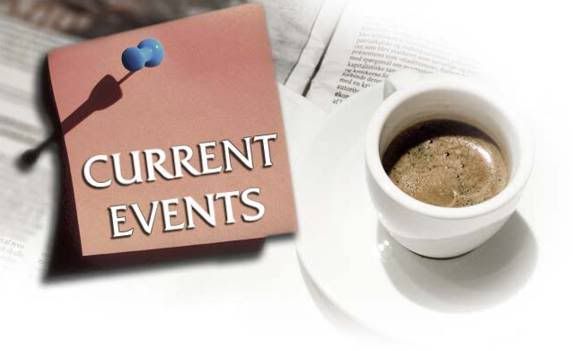 Work current events and big news stories into your blogs whenever possible. It is generally possible to find relevant news stories for your blog. As an example, you could post news stories about dog shows or dog competition results if you write a blog that is about dog training. You can make your blog a news resource for your readers to get information exclusively pertaining to the subject matter you cover in your blog.
Don't forget to proofread! If your blog is not accurate and professional, people will not respect what you are saying. When you are tired, in particular, it is easy to inadvertently use the wrong word. Even if it is properly spelled (and thus not detected by your computer's spell check feature), "their" is not an acceptable substitute for "there"!
Tips On How To Be More Efficient At Blog Posting Capepac.org suggests become an artful user:
Use images in your blog posts. Pictures are so much more powerful than words; the old saying about pictures' worth compared to words can say sometimes. This is especially true for blog posting. Images are sometimes able to communicate with your viewers more than a bunch of words. As such, it makes sense to incorporate pictures wherever possible.
Blog Posting Tips That Will Get Your Name Out There! from LetterForum2006 says that it is important to get comments even if some of the feedback is negative:
Let your readers post comments and let them know what you think of what they say. That way, visitors can take an active role in your blog and you can begin to build strong relationships with them. If people know you respond to the comments, chances are they will return to view your responses to their comments and those of others.
Don't let feedback faze you. Simply use it as a way to improve your blog. Not everyone is going to agree with your point of view. Improve your blog through constructive criticism. Try to find a polite response to criticisms that are negative and do not dwell on it. By doing this, you will show your readers that you know how to take the high road and build their respect, as well as your readership.
That is just a few of the myriads of tips out there. What's your favorite?
Photos from Photobucket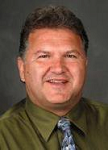 Jaco Grobbelaar is the owner of BroadVision Marketing. BroadVision Marketing works with business owners to put in place inbound and outbound marketing strategies that consistently secure new clients. The BroadVision Marketing Training Center is located in Petaluma, CA and primarily serves companies in the San Francisco Bay area.
Jaco can be reached at jaco@broadvisionmarketing.com or 707.766.9778 or connect with Jaco on Facebook - www.facebook.com/broadvisionmarketing - and LinkedIn - www.linkedin.com/in/JacoGrobbelaar.