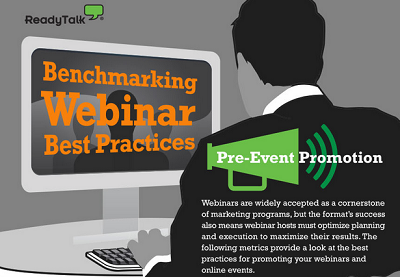 Webinars are becoming known as the new wave inbound marketing tool for your business. They can be used to both produce leads for your business and used to sell your products. While using the technology behind the scenes of a webinar may sound intimidating, they are not that difficult to run. As with anything new it takes a little time, patience and effort to learn how to run a successful webinar.
The concept of a webinar is to use it as a way for people to get to know, like and trust you. This is outlined in this article How to Host a Webinar (and Why You Should) | BlogHer by Judi Knight.
Judi talks about the goal of a small business owner being to build relationships. At one time you had to do this by physically meeting your customers and potential customers. Today this has changed to some degree as you can now connect with these same people online. But it is not enough to just connect with them once and hope they become a lifelong customer or client.
Today you need to make the effort to do inbound marketing as a means to connect with people regularly and holding webinars is one way to do this. A good webinar will help you present your company in a friendly and yet understanding manner.
Judi highlights the steps of running a webinar which include:
Planning the topic of discussion
Creating a Landing page and sending out invites
Publicizing your event including the use of social media sites
Using a webinar software solution
Tips for the day of the webinar
How to follow up after the webinar
These are all practical points and you won't go wrong in following her advice. Here's a link to a free eBook which shows you how to produce and manage a successful webinar by Marketo, How to Produce and Manage Successful Webinars.
A series of infographics
I am going to talk about a series of infographics that explain successful webinars from Topliners Community. The first, "Are your pre-webinar promotions effective?" shows that webinars today are a top marketing tool and that email and social media marketing are effective ways of promoting your webinar event.
When you have a good landing page in place you can expect a sign up rate of 30 to 40%. You should plan on spending approximately three weeks on promoting your webinar, with a final reminder being sent the day before the actual event.
Many marketers like to use questions on their sign up pages, while this is perfectly acceptable limit your questions to around 5, otherwise the person may not complete the registration process.
The next infographic asks just "How do your webinars stack up?" Are you engaging your guests, what are the best days of the week to hold your webinar and how long should your webinar run for.
You can use the facts here to plan out your webinar and to achieve the same type of results for yourself. It is nice to note that the average webinar attracts around 260 attendees and there is no reason why you cannot reach these numbers as well.
The third infographic in this series asks "Are your webinars meeting your objectives?" around whether you met your objectives or not. You can see here how many marketers make their webinar available as a replay and how many use their content and repurpose it.
Important to note here is the fact that many online marketers are taking the time to make sure that their webinar platform can be integrated into their tracking and reporting efforts. As you are well aware you need to know which of your advertising streams are producing results and getting you qualified leads and buyers for your business.
Here is the first in the series to get you off on the right foot: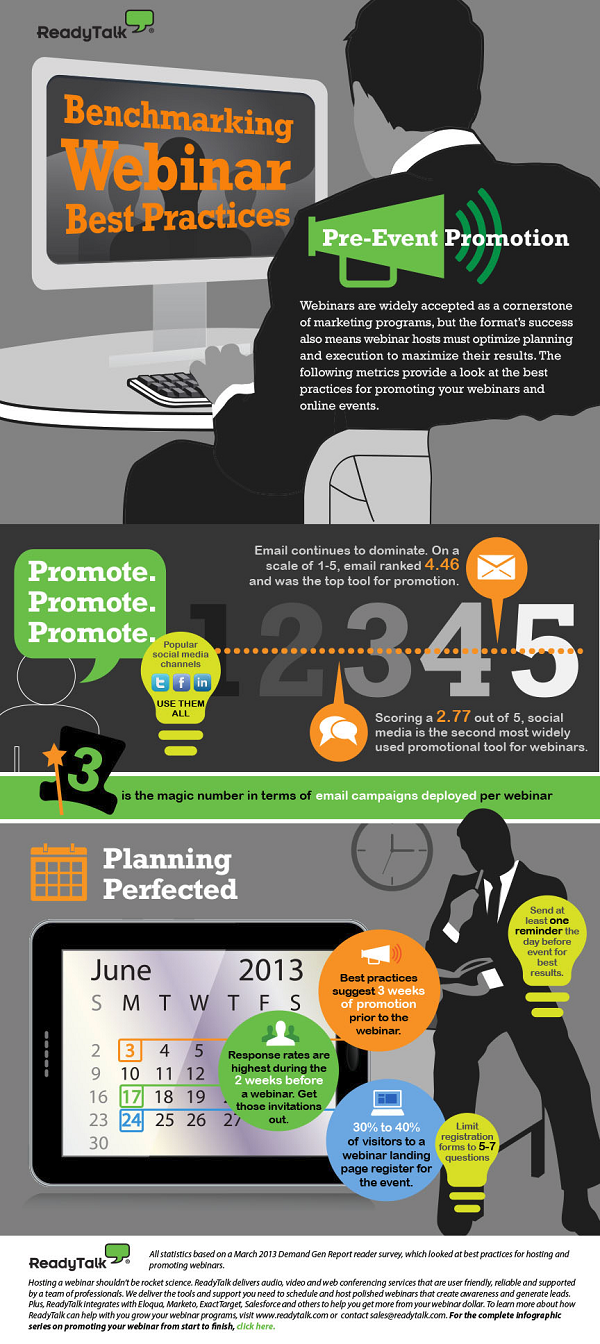 Jaco Grobbelaar is the owner of BroadVision Marketing. BroadVision Marketing works with business owners to put in place inbound and outbound marketing strategies that consistently secure new clients. The BroadVision Marketing Training Center is located in Petaluma, CA and primarily serves companies in the San Francisco Bay area.
Jaco can be reached at jaco@broadvisionmarketing.com or 707.766.9778 or connect with Jaco on Facebook - www.facebook.com/broadvisionmarketing - and LinkedIn - www.linkedin.com/in/JacoGrobbelaar. He can also be found at Jaco+.