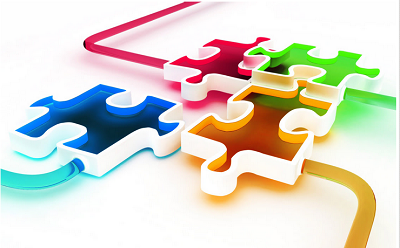 Part of the inbound marketing puzzle is to consistently identify and attract new leads. As you develop successful methods to do this it is essential to know your next action or step number two of your inbound marketing plan.
Not having a plan for step two after initially peaking the interest of a new lead is a mistake that many online marketers and local inbound marketers make. Yes, marketers forget that they need to nurture their hard earned leads to draw them not just into the sales funnel, but also through the sales funnel.
One way to accomplish this is to use a marketing automation process - including the use of a professional autoresponder service. This allows you to schedule and send out a series of customized emails to your new, hard earned leads. This series of emails, set up in advance, walks your new prospects through your sales funnel.
Related article: Inbound Marketing Tip: Finding Sales Leads the Right Way
Enter the social stage right
We do not get a second chance to make a first impression... Your primary goal is to establish a relationship with your new prospects and to nurture this relationship. You want to engage with them, educate them and entertain them. Introduce them to your business and the valuable content you make available - so they see the value of coming back for more! And, this should be done in a friendly, non-threatening, and helpful manner - don't be salesy. Instead, as mentioned, look to educate your reader on what you do and how you can help them achieve their goals.
In an article "Why Your Business Should be Excited about Lead Nurturing" by Jarin Chu Jarin explains in detail the process of nurturing leads for your inbound marketing business. I particularly like this section on Lead Nurturing – here's a quick excerpt.
How do we build a nurture program that builds on the relationship the sales team has cultivated with a prospect? How do we interact and engage in ways that really bring value to the table, without exhausting your resources, or taking away the focus of your sales team, so they can keep selling, not just preparing to sell? How do we provide the information your prospects are looking for, at just the right time, without overwhelming them?
Heed this advice and apply it to your sales funnel either through the use of email marketing or in your use of social sites. If you are still unsure of how to go about nurturing your leads then Jarin's informative article will guide you in the right direction.
An article 5 Steps for Better Lead Nurturing [Guest Post from Kapost] starts off by defining the word nurture as follows:
Nurture
To feed and protect
To support and encourage, as during the period of training or development; foster
To bring up; train; educate
Then the author goes into detail about understanding the process of your inbound marketing sales funnel by stating.
When buyers at the middle of the funnel aren't quite ready to buy, it's the modern marketer's job to nurture them. How? Feed them a regular dose of content they care about, help them overcome their challenges, encourage them to engage further with relevant content, foster a relationship of trust and thought leadership, and educate them on how to be more efficient and successful.
Each person is different, with different needs and concerns. Modern marketers must read the signs, tailor campaigns to specific interests and goals, and most importantly, treat each lead like a human being.
With that in mind, here are five key steps you should consider before creating any nurture campaign. . .
Related article: [Video Included] Enticing Your New Lead into Your Sales Funnel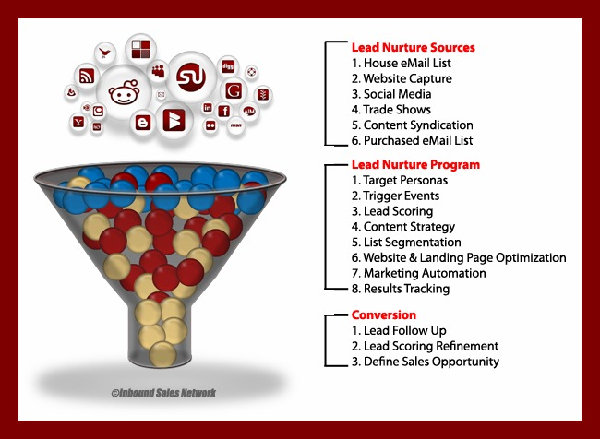 The 5 main steps which are covered in more depth include:
Knowing Your Buyer
Setting Clear Goals
Create Targeted Content
Make Multiple Tracks
Plug the Leak
From here your next step is to develop a system for tracking your leads. While this is a more detailed process you can see the basis of what is involved by reading "Lead Tracking: 6 Ways to Track Leads More Effectively" by Lauren Licata.
The article explains the importance of having your entire sales team involved in the inbound marketing tracking process. It covers knowing what your expectations are and how to move your leads in your data bases.
Lauren wrote:
What other ways can you simplify lead tracking? Some suggestions include offering incentives for the most comprehensive data or tagging leads with labels unique to your business. What works for each business might be different, so don't be afraid to test a strategy – then keep the ones that work, and abandon the ones that don't.
As you can see it clearly defines the need to understanding your target market and knowing how they think and what their problems are, along with knowing how to help them achieve their goals using inbound marketing techniques. Once you have this information you can really start nurturing your leads and turning them into satisfied buyers.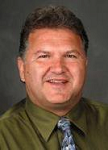 Jaco Grobbelaar is the owner of BroadVision Marketing. BroadVision Marketing works with business owners to put in place inbound and outbound marketing strategies that consistently secure new clients. The BroadVision Marketing Training Center is located in Petaluma, CA and primarily serves companies in the San Francisco Bay area.
Jaco can be reached at jaco@broadvisionmarketing.com or 707.766.9778 or connect with Jaco on Facebook - www.facebook.com/broadvisionmarketing - and LinkedIn - www.linkedin.com/in/JacoGrobbelaar. He can also be found at Jaco+.