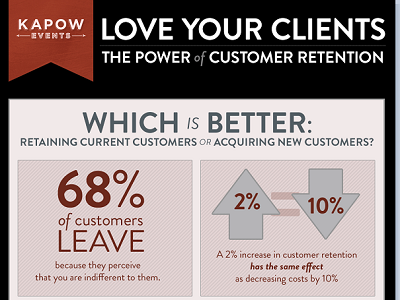 Who is your client? We have looked at various ways to figure out information about your client. We have looked at demographics, psychographics, cohorts, target markets, personas, market segments, and on and on. I think you get the picture. But today I want to introduce you to your customer. I got this from a client of mine who got it from Jim Dent, LSSBB, Quality and Operational Excellence Professional in AZ in a conversation on LinkedIn in November 2013. After you read what Jim wrote, I have an infographic about customer retention that morphs with Jim's remark.
______________________________________________
Related articles:
Personas—The Way to Understand Your Market Segment
Successful Marketing Strategy: Who Are You Targeting?
_______________________________________________
Who is your customer?
It might be deviating from the original topic; but you also must consider what is your customer NOT satisfied with, and not complaining about.

-------------------------
I am your customer. Satisfy my wants, add personal attention and a friendly touch, and I will become a walking advertisement for your products and/or services. Ignore my wants, show carelessness, inattention and poor manners, and I will simply cease to exist as far as you are concerned.

I am sophisticated much more so than I was a few years ago. My needs are more complex. I have grown accustomed to expecting better products and/or services. I have money to spend. My ego needs the nourishment of a friendly, personal greeting from you. It is important to me that you appreciate me as your customer. After all, when I buy your products and/or services, my money is feeding you.

I am a perfectionist. I want the best I can get for the money I spend. When I am dissatisfied, then take heed. The source of my discontent lies in something you, or the products you sell, have failed to do. Find that source and eliminate it, or you will lose my business and that of all my friends as well; for when I criticize your products and/or services, I will talk to anyone who will listen to me.

I am fickle. Other businesses continually beckon to me with offers of "more for my money." To keep my business, you must prove to me again-and-again that I have made a wise choice in selecting you and your products and/or services above all the others.
How to retain that customer:

Welcome to the bottom of the page. Please don't hop off quite yet. I have some closing remarks to make:
Did you realize that your customers and clients think the way Jim said? Do you think you have had the same thoughts yourself? I bet you have. I know I have. Looking at it from the client's point of view are you doing what you can to retain him or her?
When you think that over one half of all clients leave because they feel like the business didn't treat them kindly, ask yourself if that applies to how you treat those that come to you.
When you think about how a satisfied client shares with only 9 friends and a dissatisfied one tells 22 friends, ask yourself what you are doing to satisfy your customers.
We business owners need to know if what we do with and for our customers is on point. What are you doing to find out more from your clients about how you well keep them?
_______________________________________________
Related articles:
Marketing Help—Know Your Target Market
_______________________________________________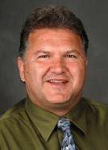 Jaco Grobbelaar is the owner of BroadVision Marketing. BroadVision Marketing works with business owners to put in place inbound and outbound marketing strategies that consistently secure new clients. The BroadVision Marketing Training Center is located in Petaluma, CA and primarily serves companies in the San Francisco Bay area.
Jaco can be reached at jaco@broadvisionmarketing.com or 707.766.9778 or connect with Jaco on Facebook - www.facebook.com/broadvisionmarketing - and LinkedIn - www.linkedin.com/in/JacoGrobbelaar. He can also be found at Jaco+.