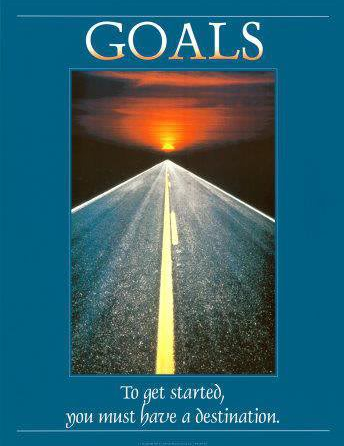 I got into Goal Setting a little late last winter in my article SMART Goals Clobber New Year's Resolutions—Five to Nothing. Oh alright, so it posted it December 31. You caught me. But goals are not New Year's Resolutions that you can work on once a year while nursing your New Year's Eve hang-over. You know the ones. They start out with "never again." And in my defense, I did remind you of your goals in Inbound Marketing Tip # 1: New Year's Resolutions in June?
Well this year I am going to give you a month plus to work on your goals for next year. I wouldn't keep harping on this if it wasn't important. I have a friend who just wings it all the time. She is never sure what to do next or what she has accomplished. Having goals, checking them daily and reviewing what you did toward them at the end of the day doesn't take very much time or energy. But at the end of the day, the week, the month, the year you know what you did and what you didn't. No, I am not going to start singing "Santa Claus is coming to town." Instead I am going to suggest that once you have formulated these goals, neither you nor the goals are set on some list in indelible ink.
Goal setting and working on them is a dynamic process. "It's alive." You tweak your analytics with a/b testing methods. You tweak your article as you write it. Tweaking is a good thing in local inbound marketing, even when it comes to goals. As you go, you can decide that you need to change it, change course, or even drop it. It's all good.
Last December 31, we examined SMART Goals. I want you to dig yours out (I know. I have to dig mine out of mothballs occasionally when I am not so SMART). Let's see if you goals truly are SMART. In our next discussion we will continue this, so keep a finger on this page.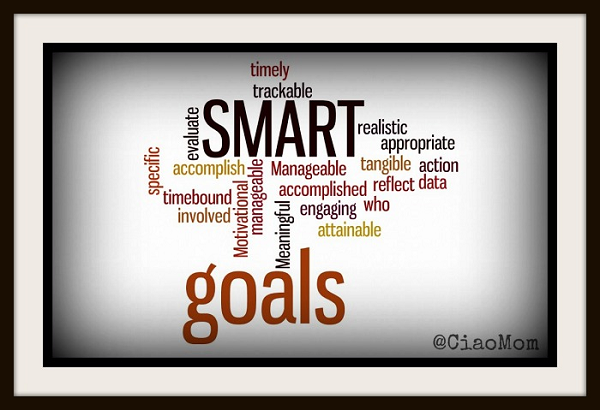 Let's get smart with a review of SMART goals
The best goals are smart goals — well, actually SMART goals is more like it. SMART is an acronym for the five aspects of well-designed goals. (And remember that you can apply this equally to your personal life and to your business.) SMART stands for:
Specific
Measurable
Attainable
Realistic
Timely
Specific:
A specific goal has a much greater chance of being accomplished than a resolution. Goals must be clear and unambiguous; vagaries and platitudes have no place in goal setting. When goals are specific, they tell you exactly what is expected, when, and how much. Because the goals are specific, you can easily measure your progress toward their completion.
To set a specific goal you must answer the six "W" questions:
*Who: Who is going to do this task? You can also use these are business-wide goals.
*What: What do I want myself to accomplish?
*Where: Spell out the location.
*When: Decide on an exact time frame.
*Which: List what are the requirements and constraints.
*Why: Give specific reasons, purpose or benefits of achieving the goal.
EXAMPLE: A resolution would be, "Add blogs to website." But a specific goal would say, "Write informational blogs on Monday, Wednesday and Friday."
---
Measurable:
Establish concrete criteria for measuring the progress toward reaching each goal you set. What good is a goal that you can't measure? If your goals are not measurable, you never know whether you are making progress toward their successful completion. Not only that, but it's tough for you to stay motivated to complete your goals when you have no milestones to indicate your progress.
When you are able to measure progress, you will stay on track, reach target dates, and experience the exhilaration of achievement that spurs all on to a continued effort to reach your goal.
To determine if your goal is measurable, ask questions such as……
How much? How many?
How will I know when it is accomplished?
---
Attainable:
When you identify goals that are most important to you, you begin to figure out ways you can make them come true. You develop the attitudes, abilities, skills, and financial capacity to reach them. You begin seeing previously overlooked opportunities to bring yourself closer to the achievement of your goals. You can break those large goals into bite-sized pieces that can be attained by certain times. (Baby steps.)
You can reach almost any goal you set when you plan your steps wisely and establish a time frame that allows you to carry out those steps. Goals that may have seemed far away and out of reach eventually move closer and become attainable, not because your goals shrink, but because you grow and expand to match them. Goals need to encourage growth, not limit it. When you list your goals you build your self-image. You see yourself as worthy of these goals, and develop the traits and personality that allow you to possess them.
---
Realistic:
To be realistic, a goal needs to represent an objective toward which you are both willing and able to work. A goal can be both high and realistic; you are the only one who can decide just how high the goal should be. But be sure that every goal represents substantial progress. Goals must be an important tool in the grand scheme of reaching you vision and mission. Be sure that you break those high goals into doable steps that show progress. (Baby steps, again.)
A high goal is frequently easier to reach than a low one because a low goal exerts low motivational force. Some of the hardest jobs you ever accomplished actually seem easy simply because they were a labor of love.
---
Timely:
Goals must have starting points, ending points, and fixed durations. Commitment to deadlines helps you focus you effort to complete the goal on or before the due date. Goals without deadlines or schedules for completion tend to be overtaken by the day-to-day crises that invariably arise. A goal should be grounded within a time frame. With no time frame tied to it there's no sense of urgency. If you want to have 3 blogs published on certain keyword phrases per week, when do you want to start doing this? "Someday" won't work. But if you anchor it within a timeframe, "by January 31st", then you've set your unconscious mind into motion to begin working on the goal.

Your goal is probably realistic if you truly believe that it can be accomplished. Additional ways to know if your goal is realistic are to determine if you have accomplished anything similar in the past or ask yourself what conditions would have to exist to accomplish this goal.
SMART goals make for smart organizations as well as smart individuals. By developing SMART goals you ensure your progress and expand the idea from here.
Have you developed SMART goals? Were you able to attain them? Have you carefully examined those goals that did not work out to see what went wrong? Please add your experiences to the box below.
(Stay tuned for more next time.)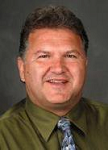 Jaco Grobbelaar is the owner of BroadVision Marketing. BroadVision Marketing works with business owners to put in place inbound and outbound marketing strategies that consistently secure new clients. The BroadVision Marketing Training Center is located in Petaluma, CA and primarily serves companies in the San Francisco Bay area.
Jaco can be reached at jaco@broadvisionmarketing.com or 707.766.9778 or connect with Jaco on Facebook - www.facebook.com/broadvisionmarketing - and LinkedIn - www.linkedin.com/in/JacoGrobbelaar. He can also be found at Jaco+.