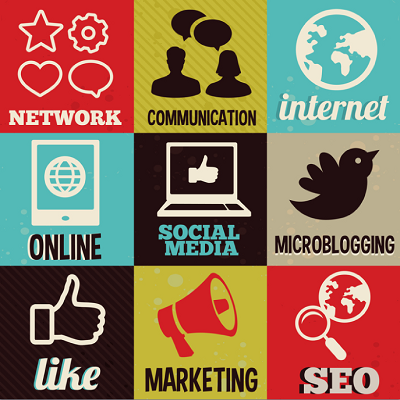 Why is there suddenly so much hype about Social Media Optimization (SMO)? Here are some more questions for you. Are you sick and tired of hearing about Search Engine Optimization (SEO) while being told to write original, genuine, creative, captivating content for your website? How can you make your content stand out without keyword stuffing (Thanksgiving is over, it's not that kind of stuffing)? How can you get the search engines to push you to new heights? How do you do both at the same time without become mentally deranged?
How about going to a middle ground, or a middle earth if you are a Hobbit fan? Have you seen the letters SMO and wondered what that really means? Let me tell you. First of all, SMO does not have anything to do with Hobbits. It means social media optimization. Through Facebook, Twitter, LinkedIn, Pinterest and Google+ you can work the magic of bringing engaging content and search engine optimization together. Let's pause for a moment of peace and mental rearrangement.
Now here's how this works.
You create a great article on a topic you are excited about. You have made it conversational, talking to your target market as if you were sitting in a coffee shop together. You have used certain keywords that you want the search engines to pick up on and you have used keyword variations that the new Google Butterfly will land on. Good job.
But--you cannot stop there. For one thing, if you did your article the way I described, you didn't stuff enough of your keywords into the article to help it get picked up above the rest or to get you kicked to the curb by Google. You have to spread this article around so that others will see it and pass it around. In the old days (about 7 years ago) you could depend on RSS feeds, adding a single share button like "Digg This" and add some interesting pictures to your article or a YouTube video. We aren't in the old days any more, Toto.
_______________________________________________
Related articles:
3 Important LinkedIn Internet Marketing Tips
Infographic: What are Google's 200 Ranking Factors for SEO?
_______________________________________________
Welcome to the present and the future.
Today to spread your great epic article you are going to have to share it much more broadly using the social media places I mentioned a few paragraphs ago. My favorite happens to be LinkedIn right now so we are going to look at it as the example.
At first if you are not on LinkedIn (as in any of the other social media) you are probably going to begin by putting a toe in the water. You create your profile and post a few articles into a general feed. You will get a nibble or two. Someone might want to link up with you because of what you wrote. How cool is that?
Next, you look into getting into some groups.
There are two sorts of groups you want to become acquainted with. The first are other people in your niche. Why? Why would they even want to read your stuff when they are turning out competitive stuff? Those in your niche are the people who will become your friends. They will offer suggestions, get into conversations and write things you can then use to do some cool content curation. As you are building up your courage, they are the ones who will cheer you on. Don't believe me? Take some time reading comments from some groups in your niche and then come back and report. As you get more comfortable you want to become a cheerleader yourself. In a few paragraphs I am going to explain the process. Hold on.
The second group is a little harder to suss out. These are your prospective clients. Who is your target market? I know you have more than one. Using this information you can find groups that your target market are members of.
A word of caution: You don't want to do a bunch of self-promotion on any social media site, group, or community or you can get stuffed into a "pending forever file" and no one will read a word you write, see a comment you make to others, nothing. I think that is called "shunning" in some places.
After you have a few groups that you have joined and have read all their dos and don'ts, it's time to start doing some social media optimization.
Here comes the intel about the process.
1. Check to make sure that the keywords in your great epic article are located in the title and URL. These are the beginnings of the optimization. Are your keywords in the first few sentences and your meta-description? One or the other of these is going to show up when you put your URL in your information box. I usually start with the URL because I want to make sure the picture is going to show up and see which of the two kinds of statements LinkedIn is going to use. Remember that pictures are important even if they are the size of a hangnail in LinkedIn.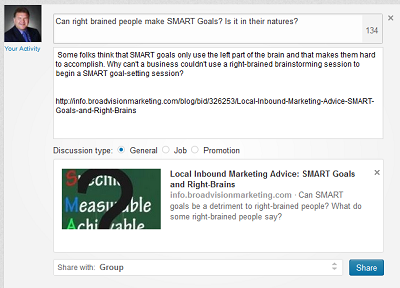 2. In a regular LinkedIn group you will have two boxes in which to hook your reader.
In the first you get to write a title, the hook that will either get your article read or passed over. Ask a question, make a bold statement, think about how you are going to stand out. Then don't forget to have a keyword phrase in there somehow. Be advised---You will be limited to a small number of spaces in this first box.
The next box is for expounding. Why is this the best article since sliced bread? Do your readers need to learn more about XYZ or, say, social media optimization or SMART goals? You can write quite a bit in this box. Use the space. End with a question that will ignite a conversation. Here's an example: "How are you improving your SMO?" If you ask the right question, you will get comments.
3. Be sure and check to see if you have any comments. You do this through the little flag in the upper right area on your LinkedIn screen. You can look at that spot several times a day from your profile site.and answer anyone who comments. Keep it going. This checking doesn't take very long, but is very important.
4. The final piece of the process is be an active participant, no matter what social media you are using. Read other people's blog articles and communications, tell why specifically you got something from the article, get into some discussions, be present. This works in your favor because as you get to be known socially, these people will come and comment on your articles and questions. They will use your articles as part of their content curation and you get a backlink. Being social is the point of social media optimization. What do you know?
_______________________________________________
Related article:
Internet Marketing Tip #3: Social Media in Demand Generation Strategy
_______________________________________________
In fact, I will leave you with that question. What do you know? What can you add to this article?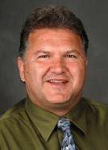 Jaco Grobbelaar is the owner of BroadVision Marketing. BroadVision Marketing works with business owners to put in place inbound and outbound marketing strategies that consistently secure new clients. The BroadVision Marketing Training Center is located in Petaluma, CA and primarily serves companies in the San Francisco Bay area.
Jaco can be reached at jaco@broadvisionmarketing.com or 707.766.9778 or connect with Jaco on Facebook - www.facebook.com/broadvisionmarketing - and LinkedIn - www.linkedin.com/in/JacoGrobbelaar. He can also be found at Jaco+.