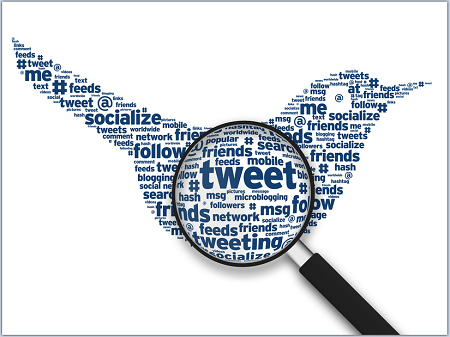 Looking for free Twitter analytics? Inbound marketing is not complete without a way to see if certain social platforms cannot be analyzed. I found an article that has 9 sites that don't require a credit card before you can experiment with the tools. The article is Top 9 Twitter Analytic Tools for Free Twitter Analytics. I discovered as I read this article that while not any single one of these free tools supplies all the analytics a person needs to know, if you use them all like puzzle pieces, you will learn all the analytics you need to see how your Twitter social media campaign is doing.
Here are the 9 Twitter analytics tools and a brief explanation of what you can learn for free. Most of them have pro tools that if you pay for them will yield you more than just the basics. I am going to stick to the basics so that you can tell which combination of analytics tools you might want to try out.
1. twitonomy- Twitter analytics and much more
The best Twitter analytics tool, according to the article, is twitonomy. You sign up with your Twitter account and will get onto a dashboard with many options, such as:
Detailed analysis of all the tweets since day one
Most re-tweeted, Favorited and most replied to tweets
Twitter hashtag analysis, 10 most used hashtags
Information about best day of the week to tweet and also the best time of the day to tweet
You can run analysis on any user or hashtag
2. twtrland- Social Intelligence
twtrland not just gives you Twitter information, but also Facebook and Instagram. But for this discussion, here are the Twitter analytics features:
Your profile information such as Tweets per day, Tweets amplification, recent top content and new followers.
Real time statistics, number of people that tweeted in your feed in past one hour
Twitter follower analytics, based on their age, gender, demographic and interests
Sort followers on the basis of their influence, demographic and interests
And a few more features like conversation and welcome new followers with a tweet
Though, you can study your competitor's profile too but the report won't be detailed
Are you beginning to see that each of these is going to give you different information? On to number 3.
3. Topsy- Twitter Search Monitoring and Analytics
Topsy is a social web search engine. You don't even have to sign up unless you go pro. Put a #keyword into the box and you can see:
You can see the number of tweets with #your keyword hashtag in past one hour, one month or you can enter any specific range
You can sort the tweets, like, tweets with or without link; tweets with picture or video
You can find out the most influential people for a particular keyword or hashtag.
If you want to see Tweets in languages other than English, there's an option for that too.
If you want to look at your competition's tweets, you can look at 3 with Topsy.
4. followerwonk- Twitter Analytics, Social Graph Tracking and More
followerwonk is an analytics tool owned by Moz. You won't get the details like you do from the first 3, but there are features that make this a useful Twitter analytics tool, for example:
Search Twitter Bios, Let's say you are looking for people who have the word 'Startup' in their Twitter bio, just enter the keyword Startup in the search bar, hit enter and that's it, you've got the results in front of you. Now, If you want to filter these results, you can use advanced options.
Compare Users, this option lets you compare followers/followings of three Twitter accounts.
5. Twitter Counter- Check Your Own Twitter Stats
Twitter counter is one of those great tools you need to check out. It's features include:
Graphical representation of your tweets, followers and followings. An extrapolated graph that tells you the number of followers you will be having after a certain period of time
You can analyze multiple accounts and switch when you want to
You can compare two Twitter accounts
6. Tweriod- Know Best Time To Tweet
You want to know when is the best time for you to tweet, not just some generalization. Tweroid will give you that information. The tool will run Twitter follower analytics, up to 1000 of them, and tell you when they are active online.
7. TweetLevel- How Influential Are You
Similar to Klout, TweetLevel offers:
When you search for a topic or a hashtag, TweetLevel provides result from past one month. In the result you will find out, the level of buzz, most influential Twitters and top shared web links.
When you search for a particular Twitter account, TweetLevel provides you with a score for that account, a graphical representation showing the influence of the Twitter account, active hours and the word cloud showing most used words in the tweets.
8. foller.me- Twitter Analytics
Here is one set of Twitter Analytics that is completely free. foller.me gives you information just using your Twitter handle. And you will get:
General information about the Twitter account, such as, date of joining Twitter, bio, country, followers, followings, etc.
Most used topics, hashtags and mentions
tweet analysis, break down of tweets on the basis of retweets, favorites, with or without link etc.
active time
9. ads.twitter.com
But you are probably asking yourself how many times your link got clicked, aren't you? That information hasn't shown up anywhere. Look no further than ads.twitter.com. To get the answer you:
Open this link,

ads.twitter.com

and log in with your twitter account
Click on the Analytics option
Here, you will see all your recent tweets with the information about how many times the link got clicked.
There you are 9 free Twitter analytics tools. Each one offera a piece of the puzzle on how well your Twitter campaign is running. You can learn what has been successful, when is the best time to tweet for your followers and much more.
Which of these 9 do you think would be the most helpful to you?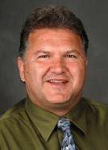 Jaco Grobbelaar is the owner of BroadVision Marketing. BroadVision Marketing works with business owners to put in place inbound and outbound marketing strategies that consistently secure new clients. The BroadVision Marketing Training Center is located in Petaluma, CA and primarily serves companies in the San Francisco Bay area.
Jaco can be reached at jaco@broadvisionmarketing.com or 707.766.9778 or connect with Jaco on Facebook - www.facebook.com/broadvisionmarketing - and LinkedIn - www.linkedin.com/in/JacoGrobbelaar. He can also be found at Jaco+.