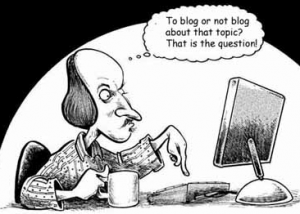 I'm sure it must sometimes feel as if it may be impossible to come up with fresh and exciting new blog post ideas. However, I want to ensure you, it can be done. The proof shows up in Google searches constantly. We are a very innovative and creative species.
So, the question now is what can you do to create unique and remarkable content?
Ask your clients. Blog post ideas are as close as your customers. How well do you know them? What do they ask you to help them solve? Which problems or issues keep them awake at night? When you answer their questions in your blogs they will come back for more, repeatedly. And in answering their questions you become the expert they were looking for and the organization they contract with to help them into the future.
Your products and services. When prospects realize they have a problem or issue to solve, their next step is to establish their buying criteria. They want to know what kind of goods or services you provide and how it's going to solve their specific issues. After all, they are not going to become clients unless you are in a position to show how your products and/or services can be the solution they are looking for. They want to know how your products work, what the special features are and what will be the benefits. When you anticipate these questions it can form the basis of many blog post ideas.
Find

keywords

. This is an interesting concept, specifically for people who love to dig a bit deeper and identify all the alternative keywords and keyword phrases available. You can position your business blog as the solution to your prospects questions by boiling down their questions into short keyword phrases and keywords. These again become the basis for your blog post ideas.
Content curation. Content curation refers to sets of articles snippets that you share with your readers along with your own interpretation and explanation. Remember those articles you found when you did a Google search of your chosen keyword phrase? You can use pieces of those very articles as if you were a museum curator. Wrap your blog post idea around snippets of these articles and use it to motivate or proof your unique concept. Clients want to know that you know what you are talking about. Including supporting views of other experts goes a long way to proof your point.
Getting visual. Have you considered looking at the visuals included in the articles you found? Or, have you considered looking at images of your keywords? Remember, a picture is worth a thousand words. So, get an image that inspires a thousand words and share it with your prospects. Do not forget to look at Pinterest, infographics, and videos on YouTube to stimulate your ideas.
Take-aways:
In order to find good blog post ideas you should:
Seek blog post ideas from your clients' questions.
Talk about your products and how they are the solutions to clients' issues.
Find some good keywords that can be used to answer questions.
Become a curator of article snippets that you can build into an article.
Remember that a picture is worth 1,000 words or at least several good blog post ideas.
Now that you have gotten a few good ideas for blog post ideas, you might want to download our new guide, An Introduction to Business Blogging, for more great insights. So, what are you going to do today to start finding those ideas?
image: 05-27-06 © Ekspansio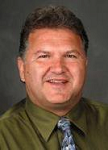 Jaco Grobbelaar is the owner of BroadVision Marketing. BroadVision Marketing works with business owners to put in place inbound and outbound marketing strategies that consistently secure new clients. The BroadVision Marketing Training Center is located in Petaluma, CA and primarily serves companies in the San Francisco Bay area.
Jaco can be reached at jaco@broadvisionmarketing.com or 707.766.9778 or connect with Jaco on Facebook - www.facebook.com/broadvisionmarketing - and LinkedIn - www.linkedin.com/in/JacoGrobbelaar. He can also be found at Jaco+.