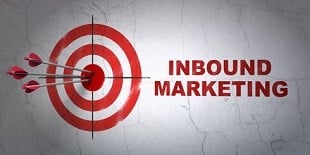 Contrary to what you might initially think, Inbound Marketing serves to do much more than simply generate leads. And while it does do just that - and does it incredibly well - there are other benefits from using this strategy that you should consider.
Making "A Dent In the Universe"
This line, memorably uttered by Steve Jobs, could be easily applied to the larger purpose of your Inbound Marketing efforts. In your case, however, the universe is a bit more defined geographically: it is the universe of your customers, your prospects, and all those touched by the content you produce.
Here are the 6 goals, or objectives, of marketing with quality content:
1. Build awareness that keeps
your company "top-of-mind"
Attention is great, but awareness lasts longer. As you engage in content marketing with blog posts, digital downloads, leveraging vaious Social Media channels, and continually putting your content and your company name out onto the web, you are creating awareness. And awareness is essential for capturing leads when the need for your product or service arises.
Dave Lee, formerly of Infusionsoft, emphasized, "the crucial importance of staying in touch and following up with prospects and customers so that you are in the front of their mind when they are ready to do business."
2. Establish authority and credibility in your industry or niche
"Knowledge is great. Competence is great. But the combination of both encourages people to trust you and increases your powers of enchantment." - Guy Kawasaki
One of the roles of quality content is to share knowledge and to do so competently. When your business is repeatedly seen as the author or curator of valuable content that answers the questions or meets the needs of your chosen audience, your company will be seen as an authority. Your brand will resonate credibility. And when you publish, people will listen.
3. Present relevant "Thought leadership"
This function is closely aligned with previous goal. But while it is one thing to consistently provide high-value, quality content that informs, educates, and helps your audience, it is something else altogether to provide leadership in your industry. According to Business Week, "A thought leader is an individual or firm that is recognized as an authority in a specialized field and whose expertise is sought and often rewarded."
One of the goals of great content marketing is to be seen as a thought leader. This does not mean that what your company publishes must be 100% unique or contrarian. But it does mean having knowledge and expertise in a particular niche and a willingness to question the status quo and the conventional wisdom of your industry.
4. Drive traffic to and interaction with your website
For too many marketers, this seems to be the only valid goal of inbound marketing. This, and generating leads. But before someone can become a qualified lead they must first show up at your doorstep! And you don't want just any traffic to your site, you want the right traffic. You want the people who are most likely to become leads, and, ultimately, happy customers. Who are the "right" people? Your target market, your ideal customers.
A content-rich site will not only benefit your organic search results, it allows you to achieve goal Number Five:
5. Generate leads that can become customers
This is where your inbound marketing efforts finally pay off - creating quality leads that can then be converted by your sales team into ideal customers. Part of the process with marketing using content is that the leads who are not a good fit for your product or service - for your brand - will eventually move on. And that is actually a good thing.
Because the ones who stay are those for whom your product, your service, your particular way of doing business and showing up in their world is a great fit. These are the leads that will make your sales team's life positive and will become your ideal customers.
6. Create engagement with customers and prospects
Engagement is the ultimate goal of inbound marketing after creating customers. Because engagement involves both prospective qualified leads and existing customers. Engagement does double duty in that it involves qualified leads in your brand and your content, and it keeps your current customers coming back for more.
And depending on your business model, "re-converting" your customers can be just as critical as converting leads. Generating repeat business, managed services business, and even converting lower-end clients to higher-end clients are all part of your inbound marketing strategy.
Inbound Marketing is More Than a Technique
One of the errors made by many business owners and marketers is to view inbound marketing as simply another marketing "tool" or tactic that can be thrown up by posting some blog articles or creating a downloadable PDF. And while these and many other content pieces are all a part of it, inbound marketing is actually a comprehensive marketing strategy that requires a holistic approach and long-term commitment.
When you are ready to learn more about inbound marketing we would love to sit down with you for a Complimentary Inbound Marketing Session. During this session we will help you to "dig" into your goals and identify what is stopping you from achieving your goals. With that out of the way we'll discuss inbound marketing and what you can do to use it to grow your business. Click the big obnoxious orange button below for your complimentary inbound marketing strategy session…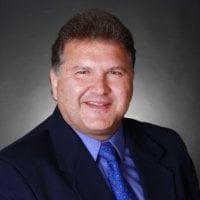 Jaco Grobbelaar is the owner and CMO of BroadVision Marketing. BroadVision Marketing works with business owners to put in place inbound and outbound marketing strategies that consistently secure new clients. The BroadVision Marketing Training Center is located in Petaluma, CA and primarily serves companies in the San Francisco Bay area.
Jaco can be reached at jaco@broadvisionmarketing.com or 707.766.9778 or connect with Jaco on Facebook -www.facebook.com/broadvisionmarketing - and LinkedIn -www.linkedin.com/in/JacoGrobbelaar.