Content marketing is alive and well going into 2019. While the tools and tactics continue to evolve as they always have, the core value of content marketing remains the same: providing relevant value to your target audience with the goal of long-term engagement.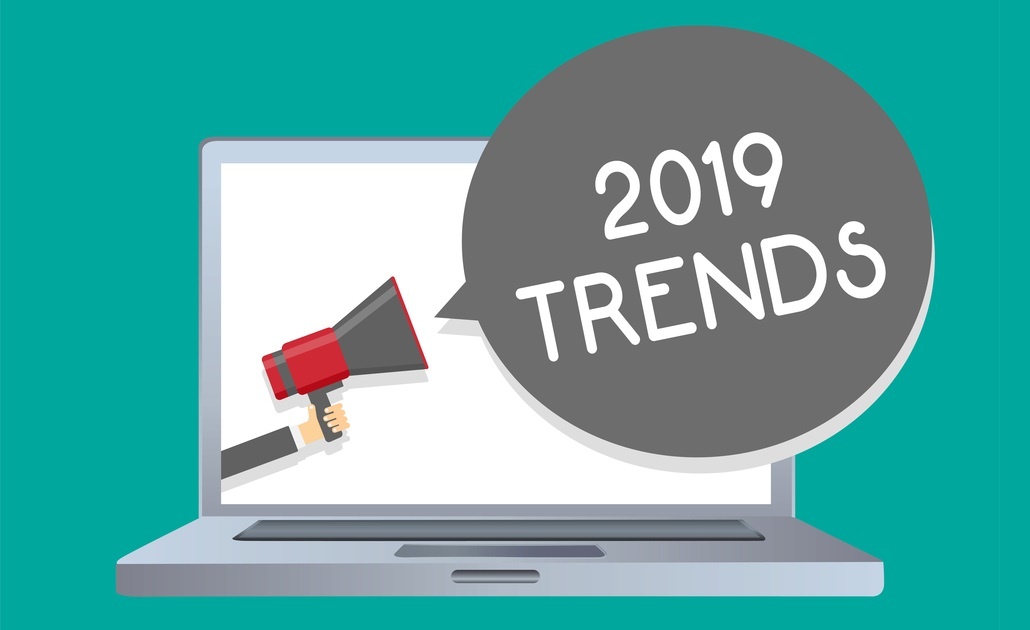 We have long stated that almost any business can successfully implement and be successful with a content marketing strategy. The specifics may differ from business to business, and the audiences will be somewhat unique to each one, but it is truly a universally adaptable approach.
Keep Up With Content Marketing
According to data presented in CMI's annual B2B Content Marketing Benchmarks, Budgets, and Trends—North America report, 49 percent of the respondents said that their organizations actually measure the ROI for content marketing efforts. Because the nature of most content marketing strategies does not directly correlate with sales, measuring ROI can be challenging. But it's certainly doable and advisable.
In the same CMI report, close to half of businesses said they are focusing on the measurement of their content marketing success. In addition to ROI, it is valuable to focus on objectives based on established goals and with specific marketing campaigns.
According to CMI's report, the most popular goals for B2B content marketers during the last year included:
Awareness: 81%
Educating audience: 73%
Building credibility and trust: 68%
Generating demand: 68%
Nurturing subscribers: 58%
Whether your company is a business-to-business (B2B) or business-to-consumer (B2C) entity, content marketing can work for you. But there are a few caveats, such as having a deep and accurate understanding of your target market audience, a sound and documented strategy, and the ability to produce valuable and relevant content consistently and frequently.
Oh! And also knowing what the trends in content marketing are at any given point. With that noted, let's look at what the likely trends are going into 2019.
Content Marketing in 2019: Trends and Tactics
The reality of trends is that they don't magically "go into effect" right after January 1st. Of course. But people tend to think of life and events in terms of years and other calendar milestones. The point here is that many of these trends have been building for a while already.
However, that being said, the following five trends are expected to come to the forefront of content marketing practices over the next year or so.
The Power of Voice Search
Voice search has evolved beyond our cell phones. The advent of smart speakers has triggered a surge in voice search in just the last few years. In fact, NPR and Edison Research revealed in a 2017 report that 42 percent of Americans called smart speakers as "essential." These devices are becoming a part of our daily lives and, as a result, have brought about significant changes to consumer behavior.
Consequently, experts say that more marketers and online publications will be using audio content to keep up with the demand. This also means that your marketing plan should adapt your company's search engine optimization (SEO) strategy to respond to the demands of voice search.
Content Marketing and SEO
Speaking of SEO, another trend is incorporating content in search engine optimization efforts. And vice versa. It is more critical than ever to create content focused around targeted keywords and phrases that your audience is searching for online. This is the thrust of SEO: improving your visibility on the search engines. In addition to helping them find your content on Google, it helps to build a connection that can lead to a customer relationship.
SEO tactics will help your content rank well on the search engines, which not only increases brand awareness, but can also drive more relevant traffic to your website. And the more traffic you have, the more opportunities you have to convert.
Video Content
The numbers continue to support the reality that video is powerful, and it is a huge component of content marketing. For example, a recent report found that 64 percent of consumers make a purchase after watching a branded video on Facebook. In fact, video will continue to grow and is predicted to make up 82 percent of internet traffic globally by 2021.
Whether it is in the form of webinars, webcasts, branded videos on social platforms, or informal video posts, marketers have an unprecedented opportunity to benefit from leveraging this medium. Does video really impact the sales and growth of brand? Recent data from Vidyard and Aberdeen reveals that brands using video increase their revenue 49 percent faster than those who don't.
Long-Form Content
When it comes to the more familiar types of content like blog posts and online articles, the trend towards more long-form content is growing. Part of the reason is that search engines increasingly tend to reward lengthier posts in results rankings. In addition, research also shows that readers are looking for more trustworthy sources. And long-form content is typically viewed as such.
While there is no "official" word length assigned here, written content should be about 2,000 words or more to be considered long-form. A recent analysis of over 100 million articles showed that long-form content tends to get more social shares than short-form content. And shared content is one the primary objectives for effective content marketing.
Social Media
Despite the general disdain some business owners might have for social media in general, for a content marketing strategy, social media is pretty much non-negotiable. And it doesn't mean just being on Facebook although, for a B2C business especially, it's certainly a desirable platform for consumer engagement. In fact, it is at the top of the top tier of social media platforms for businesses.
Other top platforms include Twitter, LinkedIn, Pinterest and Instagram. Which platforms you choose to leverage depends on your target market audience and your business type.
Despite the Trends, Some Things Never Change
One of the dangers of any marketing strategy is losing sight of your audience. Your customers and prospects want to know, like and trust your company, your brand. And they want to feel that what they see and read from you is authentic.
Authenticity is a major component of brand trust and it cannot be fabricated. A study done by PR firm Cohn & Wolfe's confirmed that, not only do consumers look for authenticity when deciding whether to trust a brand, but over 90 percent will choose a brand for authenticity.
Updating Your Content Marketing Strategy
While not an exhaustive list, leveraging these fundamental top trends will help to ensure that your content marketing efforts will be effective and engaging. And the more, the better when it comes to content, by the way.
And, while you already know that implementing content marketing can boost traffic for your business, did you know that achieving your content marketing objectives takes time? Unfortunately, it won't happen with a few blog posts or some other great content.

People will need to consume your content for a while before they contact you. Yet, without your content compelling them to contact you, your goals may never be met.

The good news is that you don't have to figure out alone. In fact, one of the best investments you can make with your marketing budget is to partner with a solid firm like BroadVision marketing. Click this link to get your free Complimentary Inbound Marketing Session so you can make an informed decision, or call BroadVision Marketing at 707-799-1238.