Everyone who has spent time browsing the Internet has been exposed to lead magnets. And most people have traded a name and email address for some kind of premium content.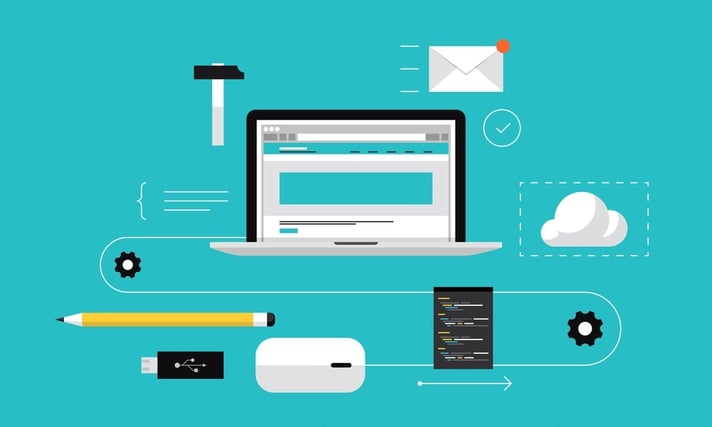 In our previous post we discussed some of the more important best practices for crafting and using lead magnets. You know, those those stand-alone premium content offers also known as signup offers, "freemiums", or content upgrades.
In this post we are looking at the incredible potential for and variety of lead magnets that can be employed by your brand's lead generation and content marketing strategy.
What a Name and an Email Address Can Get You
This is more of a brainstorming list than an exhaustive review of every conceivable type of content that could be used for a lead magnet. In fact, there are probably some here that would not be a good fit for your brand, or for your product or service. And that's okay. The idea is to experiment, track results, revise your approach, and track some more.
While it seems the majority of lead magnets are offered on websites through pop ups or full-page screens that drop down, etc. In addition, many websites will have lead magnet "gates", or offers, in a blog post or a dedicated landing page.
But lead magnets can also appear on social media channels such as a Facebook page, a LinkedIn ad, or some other type of social media page. What they all have in common is an offer.
Most often there will be a tantalizing offer of some type of give-away content, and a few fields to fill out. The idea is that you give, at minimum, your first name and an email address and then you are given access to a download in exchange.
What that download consists of can vary greatly. And here is a list of suggestions and ideas brought together to stir your creative content marketing juices.
10 Types of Content for Lead Magnets
It's been noted that most websites capture less than 10% of their web traffic. This is primarily due to a gross lack of trying. Simply having a button that asks someone to subscribe to something is far too passive. But with the enticing lead magnets listed here you can capture a wealth of great leads.
Free Reports
These are probably some of the most common lead magnets. They often come in the form of eBooks, white papers, reports, articles, and guides as PDFs that can be easily downloaded.
Coupons or Discounts
While not a good fit for every business, retail and ecommerce brands can benefit from this type of lead magnet. This approach not nets new "subscribers", but helps create immediate new customers and sales.
Educational Courses
This is content that can be used by most any business, but especially B2B brands. The course must be targeted to the interests and needs of your target market and have legitimate value.
Free Webinar
Similar to educational courses, pre-recorded webinars that promise to deliver valuable and actionable information and content can be a powerful draw. An alternative could be a live, interactive webinar.
Free Trial
"Samples sell." Timeless advise that works great for lead magnets. By offering a limited time to experience the value of your product or service, you can bring prospects quickly along your sales funnel.
Free Assessment
People love assessments, self-tests, and other forms of revealing and informative tools. The challenge is to provide an assessment that is valid, valuable and appealing to your target market.
Product Demo
Some products don't lend themselves to a free trial, but a demonstration can provide a great opportunity to introduce them to your product or service and demonstrate its value.
Email Series
An automatic email series that takes your prospect through a training program, a workshop in weekly lessons, or even a series of exclusive and valuable content, can help keep your business top of mind.
Case Studies
These client "success stories" can serve as instructional guides to the benefits of your product or service using real world examples. While PDFs in the form of reports work well, video is a great medium, as well.
Exclusive Videos
Videos that are not available on your YouTube channel or some other social video platform work best here since part of the value is in the exclusivity of access. It promises valuable content not available to everyone.
Getting Your Content Strategy on a Fast Track
A great alternative for creating and publishing effective lead magnets is to get professional outside help. A digital marketing agency such as BroadVision Marketing can offer expertise and tools that the typical business owner or marketing manager may not have.
In addition, it often helps to have a professional marketer's perspective to assess your overall inbound marketing strategy. Acquiring the insights of a third-party professional is an investment that can bring a quantifiable return.
BroadVision Marketing offers all this and more. Get your Free Complimentary Inbound Marketing Session to help you make an informed decision or call BroadVision Marketing at 707-799-1238.
In the meantime, click on the button below to get some great, free content!