If you are like most Americans – around 70 percent of them, to be exact – you use social networking sites such as Facebook, Twitter, LinkedIn and others. And, if you are like almost everyone on the planet, you use Google to find stuff on the Internet.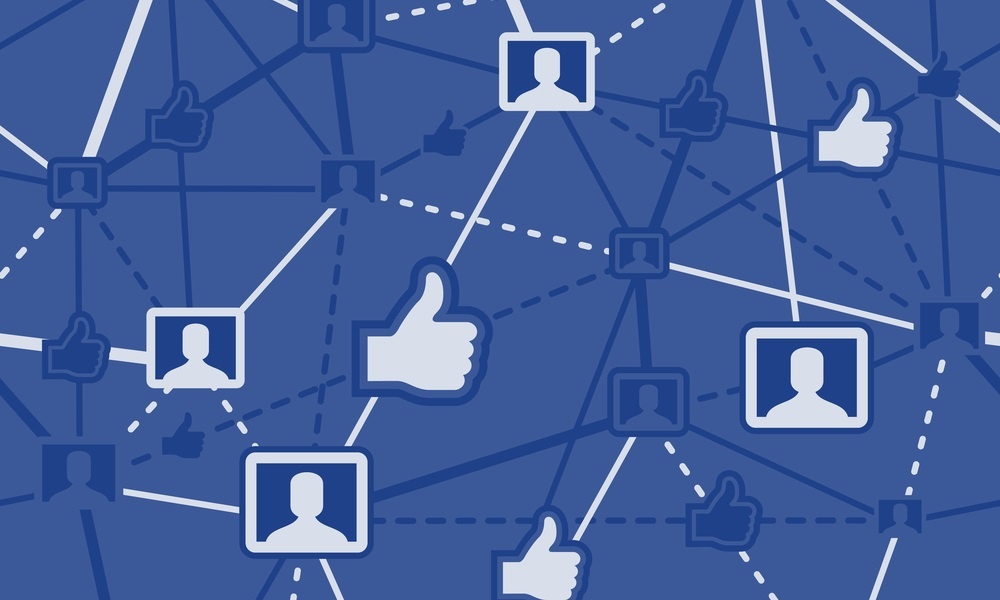 Especially on your mobile phone.
The beauty of social media platforms is that most, if not all, of them are 'free.' In other words, you don't have to pay an access fee or a subscription to use Google or Facebook, for example. Heck, you just click on the Internet, log in to Facebook and you're good to go!
Google? No problem! Just bring up their search engine and start shopping. And it's all free. Or is it?
Tell Me About Yourself
That makes for a great job interview question that candidates hate to answer. But we seem to have no problems at all telling Google, Facebook, Pinterest, Instagram and other social sites more about our personal information than even some of our friends know about us.
In fact, with the recent scandals involving Facebook and other sites in the news, people are starting to wake up the fact that their so-called 'free access' has come at a cost: their privacy.
According to a recent AP article in The Mercury News, privacy concerns are causing changes in social media use,
"If you've made changes to how you use social media since Facebook's Cambridge Analytica privacy debacle, you're not alone.

A new poll from The Associated Press-NORC Center for Public Affairs Research finds that 7 out of 10 of online adults who've heard of the scandal — revelations that a data mining firm may have accessed the private information of some 87 million Facebook users to influence elections — have unfollowed accounts, deleted their profiles or made other changes in how they use social media."
And this is just the start. In a major display of almost disingenuous PR spin, Facebook has rolled out a massive multi-media campaign promising to deal with fake news, clickbait, and other issues that have plagued its platform. Disingenuous because even after all the outrage and indignant shock has run its course, Facebook will still possess massive amounts of personal information on every user.
Every Internet website that has collected personal information from you is perpetually at risk of being hacked by someone, somewhere, sometime. And that means your privacy will be hacked.
It is the price of admission. In other words, "free access" ain't free.
On the Bright Side
So, are we saying social media is evil and never go online? No… but questions of evil aside, it pays to be fully aware of what transaction is taking place when you hand over information to a site, and the risks inherent in that exchange.
Yet, there are many positive benefits of social networking sites. Especially if you're a consumer.
If you're under 30 you may not even remember the "Olden Days" of online shopping when 'text was king,' images were poor, and everything was slow. Shopping online was akin to playing the Mega Lottery.
Not anymore. According to the website ProCon.org, one of the "pro arguments" for social media is that we are being served up relevant advertisements now based on our search and browsing history,
"85% of fans of brands on Facebook recommend the brand to others and 71% of internet users are more likely to purchase from a brand that they are following on social media. Almost 90% of big companies using social media have reported 'at least one measurable business benefit.'"
Their study goes on to report that as of 2015 almost 98 percent of all Fortune 500 companies were actively using social media. And the benefits for consumers include special promotions, product information, technical support, and customer service.
The list of favorable arguments for the continued use of social media includes disaster and crisis event communications, expanding and furthering education opportunities, crowdsourcing and crowdfunding, easy dissemination of public health and safety information, and its collective contribution to the economy.
Facebook Ads and Remarketing
While it may seem a bit creepy being 'stalked' by certain ads as you roam about the Internet, remarketing is an incredibly effective means of digital marketing. If you are unfamiliar with that term, it just means that advertisers can following you around the web with offers related to something you had previously searched for.
When you visit a website, you are "cookied" or tagged. This simply means that in order to remarket to you, a code called a pixel is placed on the page that you visit. Companies then use this information to tailor messaging and experiences specific to what you were interested in, to triggers ads to follow you around the web. This might happen on a social media site or other websites across the internet.
Facebook remarketing is similar, but instead of showing you ads across the web, ads only show up on Facebook. Also, Facebook usually refers to their remarketing function as "Custom Audiences." However, the concept is the same. When you visit a site that is using Facebook remarketing, you're tagged with a code and, when you're scrolling through your Facebook feed, their ad shows up.
Creepy? Perhaps. Useful. The advertisers certainly think so. And if you really were interested in that brand or product, remarketing is a great tool to help you keep it top-of-mind until you're ready to make a purchase. And it's a great tool for brands who want to leverage the search and shopping habits of prospective customers.
AI and Remarketing?
There's a famous scene in the 2002 Steven Spielberg film Minority Report that takes place in a shopping mall. The protagonist of the film is making his way through the mall as a variety of video and holographic advertisements recognize him and address him by name. THIS is target marketing in the extreme!
To a large degree, advertisers armed with Artificial Intelligence (AI) tools can approximate this pin-point marketing targeting with their remarketing efforts.
Advances in AI programming are allowing for brands to use data to find the right marketing message for any context from hundreds of millions of options. In addition, AI and its sibling, Machine Learning (ML), are being employed to predict where users are likely to be on the web at given times and use image recognition to predict the potential performance of an ad even before it has been seen by a single user.
According to TheNextWeb.com,
"Remarketing at scale is fraught with challenges that involve dynamic complexity. AI methods can be gracefully deployed to surmount these challenges, allowing the marketer to focus on larger questions such as the objective of the campaign, and the desired impact."
Another way to look at the marriage of remarketing and AI technology is that it can result in what some might call "remarketing on steroids." Great for marketers? Yes. Especially creepy for consumers? Might be.
Eyes Wide Open
Keep in mind that access to social media is a choice. Granted, the pressure to be engaged and not "left out" is greater than ever, but it is still a choice. That simply means that when you join a social media site, or do your shopping online, you should do so with your eyes wide open. Know what it entails and what the real "costs" are for these fabulous tools.
Engaging in social media marketing leveraging tools such as Facebook is also a choice. And, done right, it can benefit both your brand and your customers.
An solid local social media marketing strategy can effectively boost your your business. But achieving your marketing objectives using a content-based strategy does take time. It won't happen with a few ads, blog posts or other great content. The reality of online marketing is that people will typically see your brand for a while before they contact you.
The good news is that you don't have to figure out alone. In fact, one of the best investments you can make with your marketing budget is to partner with a solid firm like Petaluma-based BroadVision Marketing. We are your local partner for your local marketing needs.
Click the link to get your free Complimentary Inbound Marketing Session so you can make an informed decision, or call BroadVision Marketing at 707-799-1238. And check out our free Lead Generation eBook to get your started.