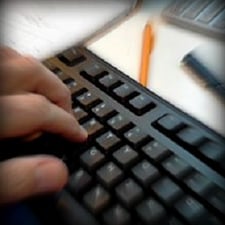 So you've determined that blogging for business is a great way to generate leads and communicate your brand story. Good for you! But you've also probably determined that just putting out an occasional post now and again is less than effective.
And you're right.
Blogging For Business The Right Way
One of the fundamental realities of successful business blogging is the need for consistency and frequency. If you decide to publish a blog for your company you must commit to a schedule and stick to it. Both your audience and the search engines will appreciate it.
How often you publish your blog posts can vary. Some businesses feel that two or three times each week is effective for their content marketing objectives. Others have determined that one post per week is sufficient. Regardless of your chosen frequency, being consistent is just as important.
However, the biggest key to a successful business blog is successful posts! In addition to consistency and frequency, having these four key ingredients will help ensure that you are hitting the mark with your blog: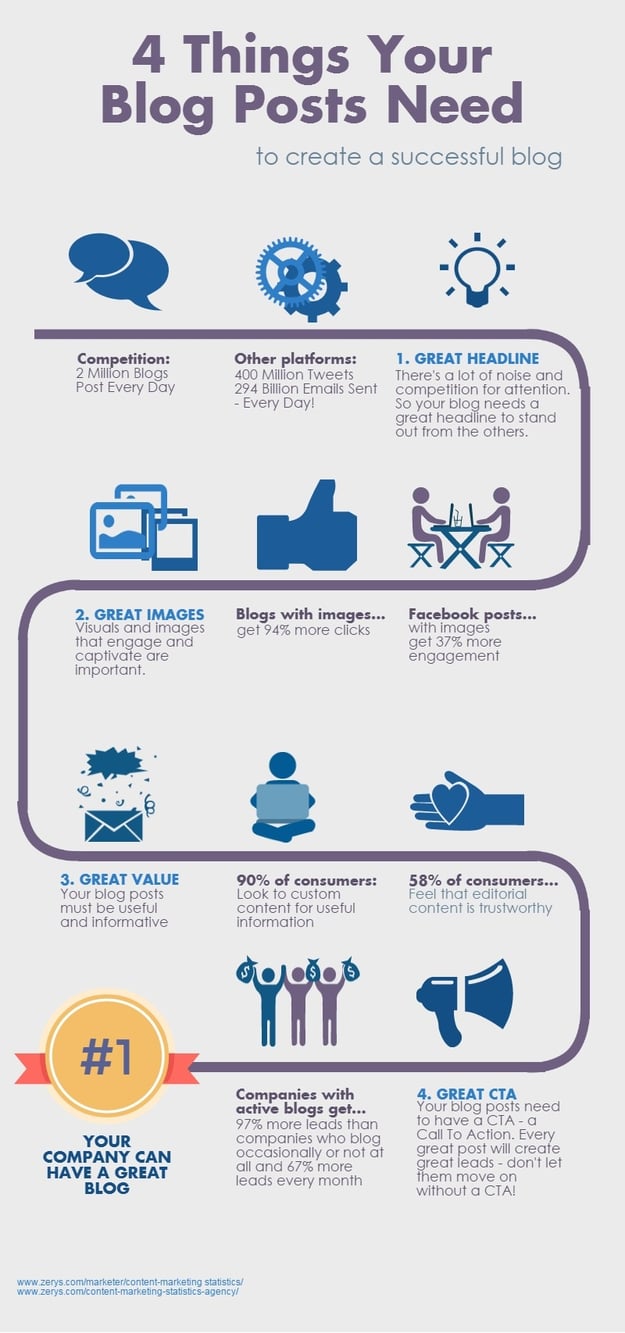 A Great Blog Supports A Great Marketing Strategy
While a great blog is an essential and critical component of a successful inbound marketing strategy, it is far more effective when combined with other, equally critical components. Creating and publishing periodic ebooks in the form of guides, tip sheets, or checklists can be combined with an email campaign to follow up with the leads your blog has generated.
Incorporating video and even infographics can be a powerful and engaging addition to your inbound marketing mix of tactics. But a great blog can serve as the foundation of your overall strategy. And it pays to look for help in improving your blogging for business efforts.
Getting Help For Business Blogs
So, an additional tip for creating and publishing an effective business blog is to get outside help. Digital marketing agencies, such as BroadVision Marketing, can offer expertise and tools that the typical business owner or marketing manager may not have.
It often helps to have an professional marketer's perspective to assess your content marketing strategy. Acquiring the insights and assessment of a third-party professional can be an investment that will bring a quantifiable return.
BroadVision Marketing offers all this and more. Get your Free Complimentary Inbound Marketing Session to help you make an informed decision or call BroadVision Marketing at 707-799-1238.
---

Jaco Grobbelaar is the owner and CMO of BroadVision Marketing. BroadVision Marketing works with business owners to put in place inbound and outbound marketing strategies that consistently secure new clients. The BroadVision Marketing Training Center is located in Petaluma, CA and primarily serves companies in the San Francisco Bay area.
Jaco can be reached at jaco@broadvisionmarketing.com or 707.766.9778 or connect with Jaco on Facebook -www.facebook.com/broadvisionmarketing - and LinkedIn -www.linkedin.com/in/JacoGrobbelaar.