Brand building is nothing new in the marketing and business world. But it has taken on a new life of sorts in recent years and it seems that everyone wants to help you "build your brand." While this is a good thing, the truth is that there are "home-grown" ways for you to build your own brand.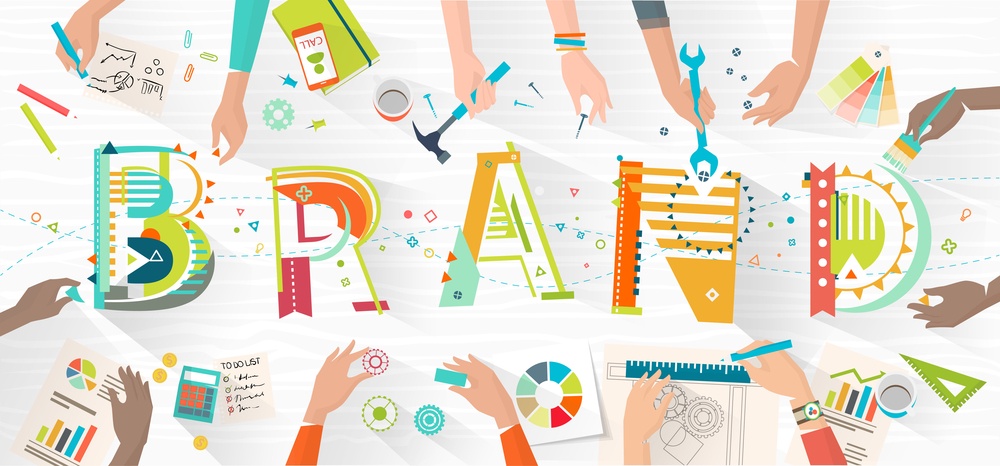 In an overly simplistic world, there are essentially two kinds of marketing. We can call these "outbound", or interruption marketing, and "inbound", or content-based marketing. Outbound is seen as the more traditional, established method for promoting a business or a brand.
This approach consists of publicity, public relations and advertising. Lots of advertising! This is where the "outbound" part comes in: constantly putting out advertising in the face of prospects. It's referred to as "interruption" marketing for good reason. We are constantly being interrupted by ads on TV, the radio, our mobile devices, magazines, billboards, packaging, etc. It seems to be all-encompassing and endless.
And it's expensive. Especially if you're a smaller business with a limited marketing budget.
What is Inbound Marketing?
The other approach for promoting your company is what has been called "inbound" marketing. The overriding goal of this approach is to induce website visitors to come "in" to your site. And this is accomplished largely with great content.
Inbound marketing gets your business in front of the customer's eyes by providing the content they want while exploring or finalizing their buying decision. Through informative blog content, helpful videos, relevant tweets, and other online channels, inbound marketing works by drawing prospective customers to you.
There are two major aspects to this strategy: Content and Distribution.
In this post we want to focus on the content. So, what is content marketing anyway?
By continuously creating and sharing content to increase awareness of your brand and message, and truly engaging your website visitors, you will be practicing content marketing. But, in order to be engaging, your content needs to be fresh (new), timely, relevant, interesting, and entertaining to your readers.
It needs to be content that your readers are searching for and want to share with their colleagues, friends and family. It is NOT thinly disguised self-promotion or advertorials parading as blog posts or newsletters. Don't go there with your content creation.
In addition, for effective content, it must not only be compelling, it must also be optimized to maximize its value. This means that is also has to be:
Search engine optimized
Written for a specific keyword or keyword phrase
Relevant
Properly formatted
Naturally linkable
Using Your Content to Build Your Brand
Perhaps you are unclear on what the term "brand" means? If so, you're not alone. And it doesn't help that the meaning of the term has been changed over time.
Essentially, your brand is the way people perceive your business and your products. In other words, your brand is their idea of your company.
Of course, most business owners don't necessarily think of a "brand" this way. Typically, the term is thought of as simply a brand name, like HubSpot or Amazon. In fact, this was the general meaning of the word at one time. However, over time it seems that marketers have morphed the meaning.
According a Forbes article by Jerry McLaughlin,
Beginning in the later part of the 20th century, marketers began to grasp there was more to the perception of distinctive products and services than their names—something David Ogilvy described as "the intangible sum of a product's attributes." …They took to calling this perception "the brand."Put simply, your "brand" is what your prospect thinks of when he or she hears your brand name. It's everything the public thinks it knows about your name brand offering… Your brand name exists objectively; people can see it. It's fixed. But your brand exists only in someone's mind.
So, with this understanding of 'brand", let's look at how you can use your content to build it.
First, you need to start with some basics:
Know your own brand. Who are you as a company? If your business had a personality, how would you describe it? If your business is not reflective of the brand perception you want to have, what needs to change? Answering these questions is essential before you invest heavily into any kind of brand building efforts.
Know your audience. How well do you know and understand your ideal customers or clients? Of all the people in the world (or at least on the Internet!) how would you describe the ones you want to reach? Where are they on the Internet and how do they prefer to interact and engage online? This knowledge is crucial for informing the substance and format of your content.
Know Your Distinction. Your business is unique, even if you do or sell the same thing as a dozen other competitors. What makes you different? How do you stand out? What is it about your brand, your company, your product or service, that is distinct from the others? This is often the most challenging aspect of branding. It can help to elicit input from others outside your organization that know your business.
Along with your particular industry, these three elements will largely define the type of content and the form of that content, that you will create. Content marketing is not at all a "one-size-fits-all" strategy. What one brand may write for it's target market audience of sustainable, certified-organic farmers is going to be drastically different that what is produced for drone enthusiasts, for example.
Target market audiences that are largely over the age of 55 will generally not be frequenting the same social media channels as their children or even grand-kids. Some industries, products and services lend themselves to more detailed, in-depth content while others thrive on shorter, "factoid" style pieces, or video, or graphics.
The key is to infuse your brand's "personality" and distinct stance into every content piece while maintaining a consistent look, feel and voice.
Taking Content Marketing Further
While it is true that you can engage in effective and successful brand building all on your own with the channels and tools you already have, getting help can be a strategic move. At some point, doing everything yourself reaches a tipping point where you begin to experience diminishing returns on your efforts.
That's when you want to have a knowledgeable partner to rely on.
Using an inbound marketing strategy can truly boost your business and your brand. But achieving your marketing objectives with content and an inbound marketing strategy does take time. it won't happen with a couple of blog posts or a few great videos.
Your audience will need to experience your content for a while before they contact you. And only quality, relevant content will drive your organic search traffic and boost your results. In fact, without your content compelling them to contact you, your goals may never be met.
The good news is that you don't have to figure out alone. In fact, one of the best investments you can make with your marketing budget is to partner with a solid firm like BroadVision Marketing.
Click here to get your free Complimentary Inbound Marketing Session so you can make an informed decision, or call BroadVision Marketing at 707-799-1238.