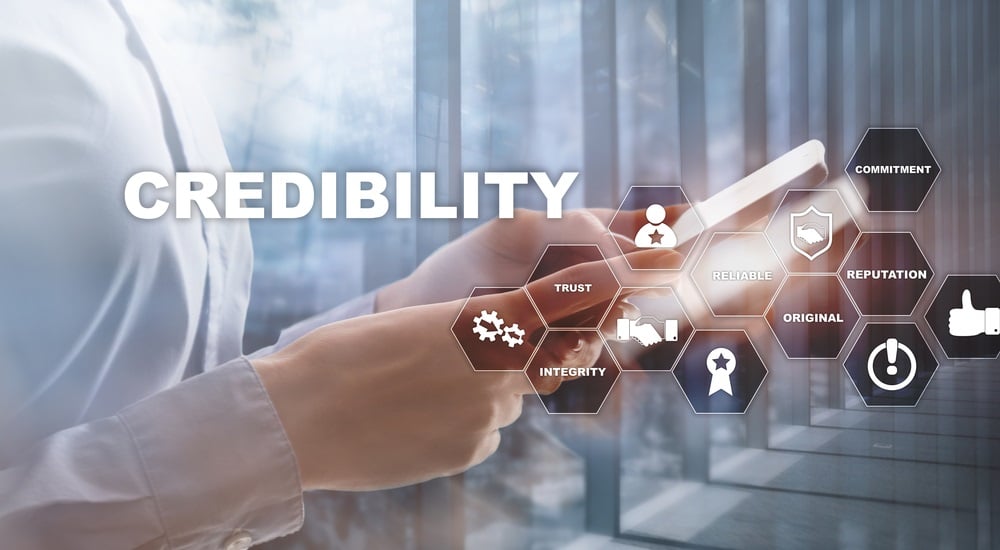 Visitors to websites have grown more sophisticated in their expectations and are accustomed to finding what they need online, so quality content is critical.
And, while the New Year traditional means looking ahead, improving your website's value can mean looking back at what still matters moving forward.
Relevance and Authority: Letting the World See Your Value
According to a recent post by Neil Patel, there are three words that best describe content and websites that deliver outstanding value: expertise, authoritativeness, and trustworthiness, also known widely as E-A-T.
Patel goes on to point out that,
E-A-T signals what Google and potential customers are looking for—expert-level content that answers all the right questions. E-A-T first showed up in Google's Search Quality Guidelines in 2014 and has progressively become one of the most important aspects of SEO. It became especially critical after the August 2018 Google Medic update.
Long gone are the days when business websites could get by with thinly veiled promotional content, generic product or service descriptions, and superficial page content. Visitors clicking on a website today are looking to have questions answered, to find solutions to problems, or find information that is accurate and relevant.
And the websites that fulfill these needs well are the sites that will progressively rank higher in online searches thanks to their perceived expertise, authoritativeness, and trustworthiness, or E-A-T.
The folks over at HubSpot concur and note that when determining relevance and authority, following the E-A-T framework can help tremendously in that, while they are not direct ranking factors, they can improve your SEO content which can, in turn, impact direct ranking factors.
The Search Engine Journal site explains that
E-A-T is part of Google's algorithm and baked into Google's Search Quality Evaluator Guidelines. Even Google says that E-A-T is "very important."

The first mention of E-A-T occurred in 2014 when Google added the concept to their Search Quality Guidelines. Google search quality evaluators were instructed to pay attention to:

The expertise of the creator of the content.
The authoritativeness of the creator of the content, the content itself, and the website.
The trustworthiness of the creator of the content, the content itself, and the website.
But almost a decade down the road, many websites are still guilty of falling woefully short in these qualities.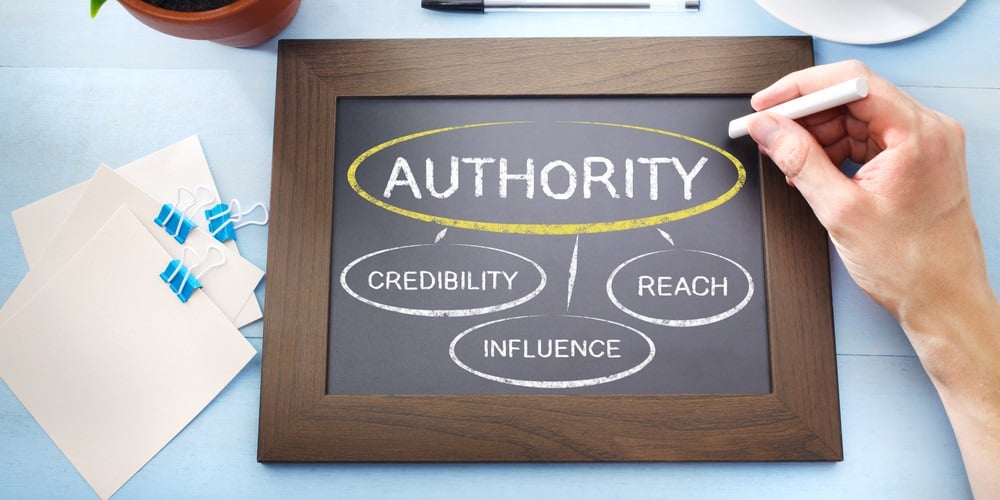 Google Thinks E-A-T is Important and So Should You
Of course, a good question to ask at this point is, "What type of content does Google consider to be high-quality.

According to their guidelines, great content should:
Help users.
Be created by an expert.
Be posted on an authoritative site.
Be trustworthy.
Be updated regularly.
Yes, it requires a bit more effort, time, and possibly resources to consistently and regularly produce and publish quality content. But keep in mind that every first-time visitor to your company's website is an opportunity to make a stellar first impression.
And, once you've raised that content bar, every subsequent visit will come with the expectation that the next piece of content will be great, as well.
Another question you may be asking yourself here is whether this E-A-T approach is really worth it?
Neil Patel says it is!
Putting this high-level content on your website can result in the following benefits:

Higher search engine rankings:

Google's algorithm loves content that promotes your site's E-A-T.

Increased behavioral metrics:

This would be time on page and click-throughs to other pages of your site.

Increased social shares and backlinks:

People are more likely to share your work if it is viewed as valuable E-A-T material.

More featured snippets:

You know the top of Google's search results? That's where you'll be, commanding attention over even the first paid ads.
Beyond showing up favorably in terms of Google's Quality Rater Guidelines (QRG), there is also the very real human factor to consider, as well. While SEO ranking factors definitely matter in terms of having your site show up on search results, keeping your readers on your site after they click to it is just as essential.
Along with finding accurate and substantial content, visitors to your website want to feel that they can trust you and your business, and what you say on your website.
To that end, a couple of easy tips to make your website more authoritative and trustworthy include creatin and About page If you don't already have one, or revamping the one you do have, to let your audience know who you are and why you can be listened to.
Also, make it a habit to regularly refresh your website content. Online content can become outdated quickly in many industries, which is why it's valuable to check to make sure your content is up to date.
Improving Your E-A-T For Improved Rankings and Traffic
A successful website and online marketing strategy can be built using high quality content to drive traffic to your website and create new prospects for your business.
And, with the proper tactics in place, your brand can have an effective and efficient digital marketing process. But achieving your marketing objectives with a great digital marketing strategy takes time and know-how. And it doesn't happen with a few, random blog posts or video content you happen to upload.

One of the realties of digital marketing is that many people will often consume your content for a while before they contact you. Yet, without your online content - such as blog articles and service pages - compelling them to contact you, your goals may never be met.
And, without consistent, high-quality content published at an optimum frequency, you may fall short of having a great website.

The good news is that you don't have to do all this by yourself!
In fact, one of the best investments you can make with your marketing budget is to partner with a solid firm like BroadVision marketing. Click this link to learn how to get more out of your blog posts, or call BroadVision Marketing at 707-799-1238.