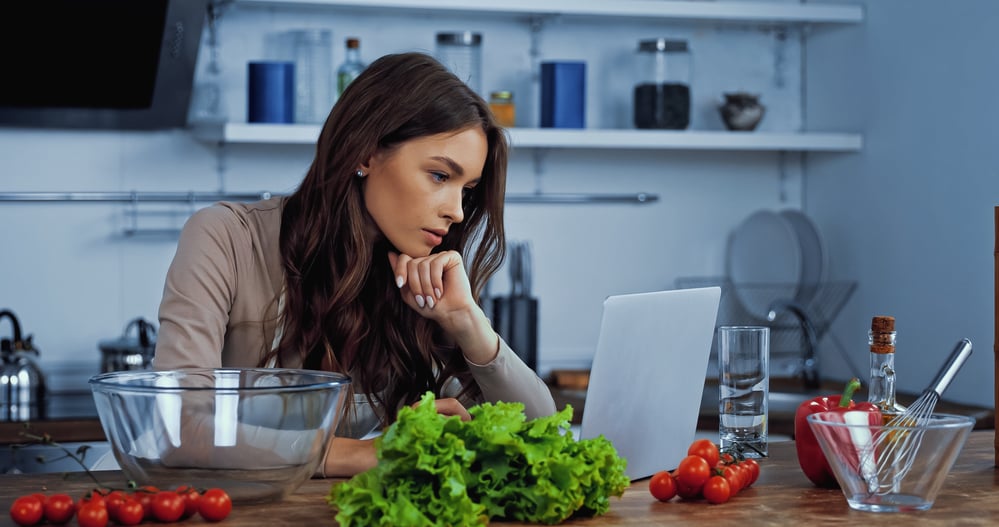 Every business owner is aware of SEO and many understand how it works. But few have the time to keep up on search engine optimization trends and changes.
But maintaining visibility online and maximizing online search traffic hinges on your SEO efforts.
SEO Basics in 2021 - Staying Visible
It would be wise to start here with a solid definition of SEO, or search engine optimization. One source defined it this way:
SEO stands for Search Engine Optimization, which is the practice of increasing the quantity and quality of traffic to your website through organic search engine results.
It is not a stretch to say that, without effective SEO practices, your website can go unseen and unnoticed during online searches.
The bottom line for most businesses is that, if someone out there is using a search engine to find a service, an answer to a question, a solution to a problem, or a specific piece of information, the likelihood of your website coming up in the first 10 or 20 search results are slim. And it is almost solely dependent on the quality of your SEO practices.
One more bit of explanation is in order here, as well: how search engines work.
A search engine (often Google) has a crawler that "searches" the Internet to gather information on all the content they can find there. These crawlers retrieve this data and deliver it the search engine to build an index. That index is then processed through an algorithm that matches the data with your query.
Often with less than perfect results.
Nonetheless, the point here is that the goal of SEO is to maximize the quality of data and signals the search engines and algorithms consider when delivering search results to queries. And if your business does show up in the results, it's highly unlikely it will be on the first two or three pages.
And therein lies the problem.
According to statistics from BrightEdge and Forbes, 68 percent of all online activities start with a search engine, while 75 percent of searchers never click past the first page of results.
And, not to get too geeky on you, but these results are known in the marketing world as SERPs -or search engine results pages. Suffice it to say that if your brand doesn't make it to page one you have already missed out on three fourths of your potential leads.
What You Can Do - SEO for Everyone Else
First of all, it is important to understand that SEO is essential for almost every business. Google has reported that SEO delivers a return on investment of more than 5x, which is encouraging in comparison to paid search, or online ads, which return an average of just 2x ROI.
The problem for most businesses, however, is that reality that effective SEO practices involve a wide spectrum of skill sets and expertise, along with planning, analysis, and the use of specialized technology, to see desired - and continual - results.
The good news is that, aside from outsourcing your SEO work, there are a number of actions you can take on your own to improve your SEO in 2021.
Focus on User and Search Intent
Google's algorithms
According one publication, Marie Haynes, CEO, Marie Haynes Consulting Inc., was quoted as saying that you'll need to do a stellar job of providing information to users.
"Google will get even better at recognizing when a searcher is looking for expert advice and will rank those posts above articles written by content writers who are lacking E-A-T, (expertise, authoritativeness and trustworthiness.) The SEO pros who will be successful in 2021 will be those who can truly understand how to meet a searchers' needs."
This signifies two primary tactics for your website: publishing new content frequently, and content that addresses the visitor's needs and concerns - not content that only talks about your
products, your company, or why they should buy from you.
User-Friendly, User-Centric Website
Studies show that people searching online want faster, easier-to-navigate websites that are easy to comprehend. And Google ranks sites based on their own page experience metrics.
So, what can you do to optimize this aspect of online search factors?
A user-centric approach with your optimization efforts should include:
How quickly and smoothly pages load.
How soon pages become responsive to user interactions.
How easy a website is to use and navigate on mobile devices.
The safety and security of a site's connection as users are browsing through it.
Shift Your Focus from Desktop Experience to Mobile
While the user experience with your website on their desktop computer still matters, that side of things is now subordinate to a user's mobile experience. Google - who pretty much makes the rules when it comes to SEO - will no longer be ranking desktop and mobile experiences
differently. Consequently, if your company still has a separate mobile site, consider migrating to a mobile responsive site instead.
According to Shelly Fagin, SEO Director and Founder, Highly Searched, Inc.
"Google will essentially be ignoring your desktop site. Your mobile site will determine your rankings."

Simple Steps You Can Take for Improved SEO
Got NAP? NAP is an acronym for "Name, Address, and Phone number".
Your company's NAP all your listings across the Internet must be correct and consistent for optimizing your website and online presence. This is especially true for local search, since Google places high value on accurate information for its users.

As one source notes,
"Google scans all these listings when searching for information about your business. The data is stored and used when determining ranking. Incorrect information in NAP citations can lead to confusion for customers and a poor user experience."
Also, regularly updated and new content is viewed as one of the best indicators of your website's relevancy, so be sure to keep it fresh. Quick Sprout also points out that,
"Another factor that impacts your SEO ranking is so-called dwell time. This relates to how much time people spend on your website per visit. If your site has fresh, exciting, or newsworthy information, it will keep visitors on your page longer and improve your dwell time. Websites that provide highly informative content typically have long dwell times."
Outsource your SEO work to a trusted source.
While you may feel you can manage this aspect of your company's vital functions and processes, the truth remains that, unless your job is solely SEO and online marketing tasks, this is far more than can be done effectively piecemeal.

SEO for Marketing Shouldn't Be a DIY Project
While these basics don't make up an exhaustive list of SEO signals and relevant factors, they do represent the ongoing challenge for companies who understand the importance of maximizing their SEO strategy.

You probably already know that effective SEO practices will significantly boost traffic for your business and for your products and services. But you might not be aware that achieving your SEO objectives takes time and, in most cases, a level of expertise that most business owners and even marketing managers may not possess.
Improving your SEO results won't happen with just adding a few blog posts or some pages on your website.

Your SEO efforts must be consistently implemented for some time before your organic search results will begin to improve significantly.

The good news is that you don't have to figure it out alone. In fact, one of the best investments you can make with your marketing budget is to partner with a professional firm like BroadVision marketing.
Click below to learn about our SEO services to help you make an informed decision, or call us at BroadVision Marketing at 707-799-1238.