There are hundreds of factors that determine how well your website ranks in search results. But there are five factors that matter most for local SEO.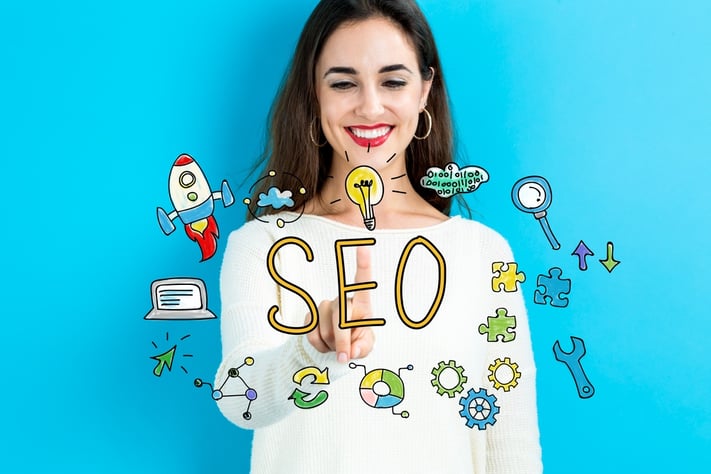 All SEO is not created equal. What works just fine for national or international brands does not always apply to a local brick-and-mortar business. And what worked with SEO in, say, 2010, doesn't necessarily apply in 2017. Consequently, the challenge for small business owners or their marketing managers is in keeping up with what matters in local SEO today.
Local SEO Involves Many Factors
When SEO geeks and search engine marketing pros talk about Google and other search engines, one of the terms they tend use is "signals". This is just SEO-speak for search engine ranking factors. According to SearchEngineLand.com, "Search engines reward pages with the right combination of ranking factors or "signals." SEO is about ensuring your content generates the right type of signals."
While this is true for all websites and all web pages, there are some subtle (and not-so-subtle) differences for local SEO ranking efforts. Explaining the various factors, or signals, is far beyond the scope of this blog post, but suffice it to say that, aggregate, there is a hierachy of importance.
Every two years, the folks at Moz conducts a survey of dozens of the world's best search marketers. The results of the survey responses provide valuable insight into the factors that are most likely to boost website's visibility in search engines.
In 2015, the latest year of their survey, Moz surveyed over 150 leading search marketers who provided expert opinions on over 90 ranking factors.
We present the top five of these in this nifty infographic: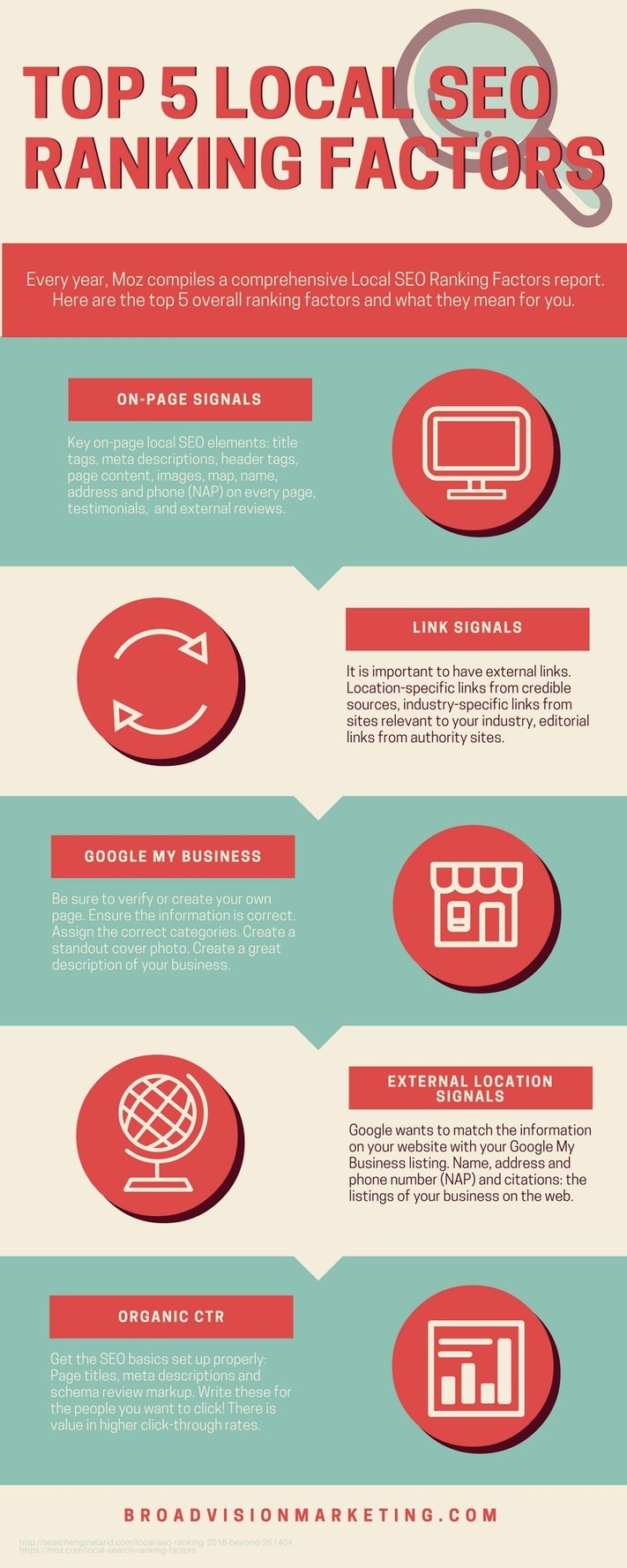 Share this Image On Your Site
Not to be redundant, but it bears repeating: while these are the most influential factors for determining how well your website will rank in search results, they are far from all of them. And, as the folks at SearchEngineLand put it,
"No single SEO factor will guarantee search engine rankings. Having a great HTML title won't help if a page has low quality content. Having many links won't help if they are all low in quality. Having several positive factors can increase the odds of success while the presence of negative factors can worsen those odds."
Ultimately, you want your potential customers to know that you provide the right service they need, that you are located near them, and that you good and highly reputable. What your website visitors see and read when they discover and come to your site is as critical as the SEO signals that got them there.
The truth is that n solid local SEO strategy can effectively boost your your business. But achieving your marketing objectives using a search engine-based strategy does take time. It won't happen with a few blog posts or other great content. The reality of SEO is that people will typically need to see your content for a while before they contact you.
Getting Help With Your Local SEO Marketing Plan
The good news is that you don't have to figure out alone. In fact, one of the best investments you can make with your marketing budget is to partner with a solid firm like Petaluma-based BroadVision Marketing. We are your local partner for your local marketing needs.
Get your free Complimentary Inbound Marketing Session here so you can make an informed decision, or call BroadVision Marketing at 707-799-1238. Want to know more about local SEO and how we can help? Click the button below to learn more about how inbound marketing can work for you.