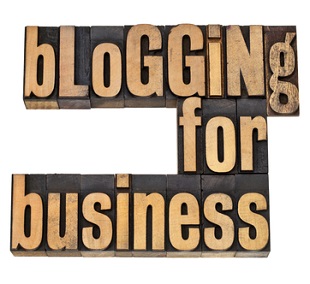 So. You've determined that publishing a business blog is a great way to generate leads and communicate your brand story. Good for you! You're on a good path towards successful inbound marketing for your business.
But you've probably figured out that just putting out an occasional business blog post now and again is less than effective.
And you're right.
"Doing" Your Business Blog The Right Way
One of the fundamental realities of successful business blogging is the need for consistency and frequency. If you decide to publish a blog for your company you must commit to a schedule and stick to it. Both your audience and the search engines will appreciate it.
How often you publish your blog posts can vary. Some businesses feel that two or three times each week is effective for their content marketing objectives. Others have determined that one post per week is sufficient. Regardless of your chosen frequency, being consistent is just as important.
But consistency and frequency alone will not make for a killer business blog! The biggest key to successfully blogging for business is creating successful posts! In addition to being consistent and frequent, having these four key ingredients will help ensure that you are hitting the mark with your blog: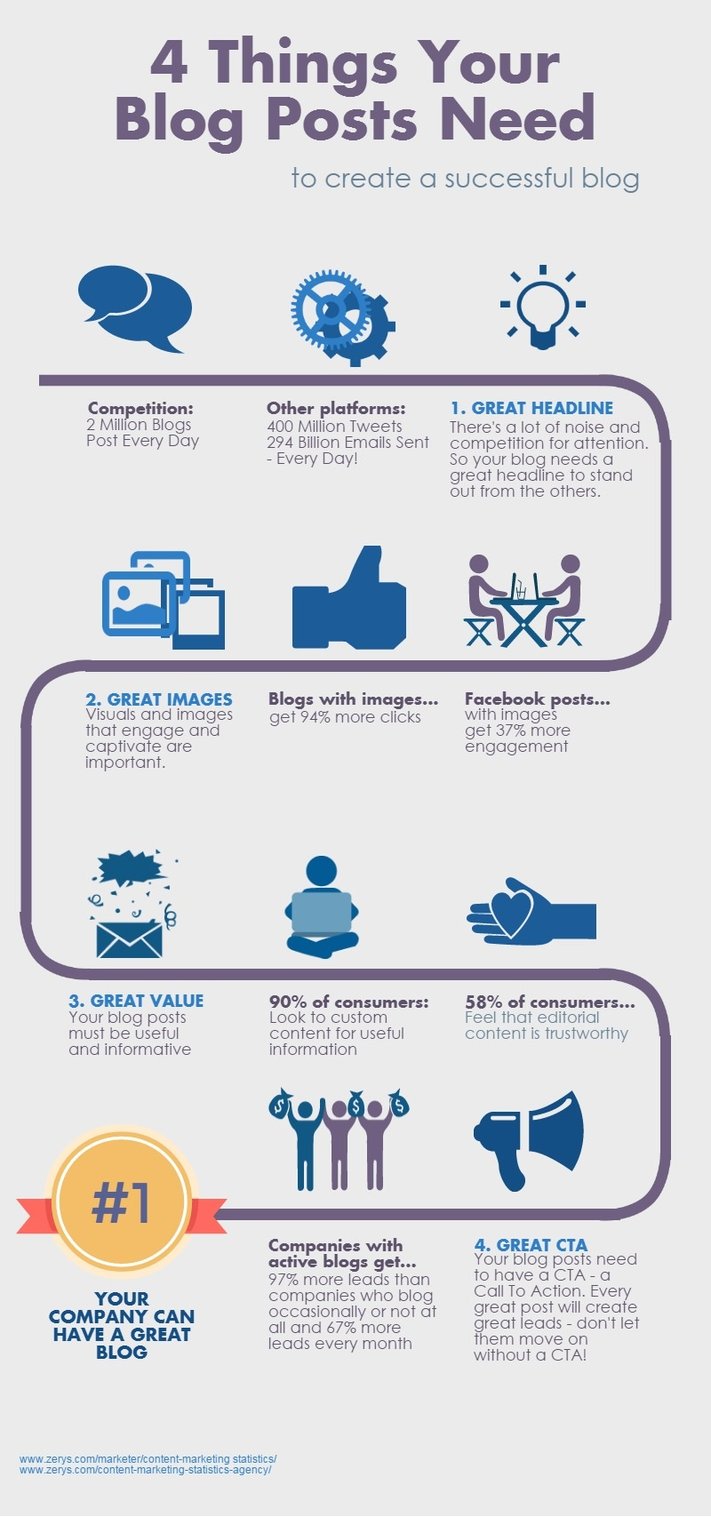 Four Elements For a Sure Business Blog Foundation
While there is a bit more that needs to be set up such as proper SEO functions, distribution channels, and a robust website home, ensure that these four elements are a part of every business blog post you publish.
1. A Compelling and SEO-enabled Headline
The numbers vary depending on the source, but suffice it to say that headlines can make or break a post. Like a badly designed or boring book cover, the content may be great but if no one is drawn to it by the headline it will go unread.
2. Visually Captivating Images
People are wired for visuals. We are drawn to graphics, images and video. The best posts are crowned with bold and captivating images. And longer posts will often make use of many more images within the text, or content.
3. Content That is Relevant, Contextual and has Value
Google's approach to keywords has changed somewhat dramatically over the recent years. Now, when Google scans your site, it does not simply note the relevant keyword phrases and pair them to search queries. According to Jayson DeMers, founder & CEO of AudienceBloom, "Google interprets the data on your website, and begins to form its own conclusions about what your site and your business really deliver. If that seems a little spooky to you, you aren't alone — Google is becoming exceptionally sophisticated."
4. An Effective Call To Action (CTA)
A CTA is the link between the website content that your potential customer was drawn to, your blog post perhaps, and a landing page. The landing page will have a relevant and valuable offer for your prospects which will lead them to complete a short form, maybe something as simple as a first name and email address. It is also one of the elements of an effective inbound marketing strategy.

A Killer Business Blog Supports A Great Marketing Strategy
While a great blog is an essential and critical component of a successful inbound marketing strategy, it is far more effective when combined with other, equally critical components. Creating and publishing periodic ebooks in the form of guides, tip sheets, or checklists can be combined with an email campaign to follow up with the leads your blog has generated.
Incorporating video and even infographics can be a powerful and engaging addition to your inbound marketing mix of tactics. But a great blog can serve as the foundation of your overall strategy. And it pays to look for help in improving your blogging for business efforts.
Getting Expert Help For Your Business Blog
So, an additional tip for creating and publishing an effective business blog is to get outside help. Digital marketing agencies, such as BroadVision Marketing, can offer expertise and tools that the typical business owner or marketing manager may not have.
It often helps to have an professional marketer's perspective to assess your content marketing strategy. Acquiring the insights and assessment of a third-party professional can be an investment that will bring a quantifiable return.
BroadVision Marketing offers all this and more. Get your Free Complimentary Inbound Marketing Session to help you make an informed decision or call BroadVision Marketing at 707-799-1238.
---

Jaco Grobbelaar is the owner and CMO of BroadVision Marketing. BroadVision Marketing works with business owners to put in place inbound and outbound marketing strategies that consistently secure new clients. The BroadVision Marketing Training Center is located in Petaluma, CA and primarily serves companies in the San Francisco Bay area.
Jaco can be reached at jaco@broadvisionmarketing.com or 707.766.9778 or connect with Jaco on Facebook -www.facebook.com/broadvisionmarketing - and LinkedIn -www.linkedin.com/in/JacoGrobbelaar.