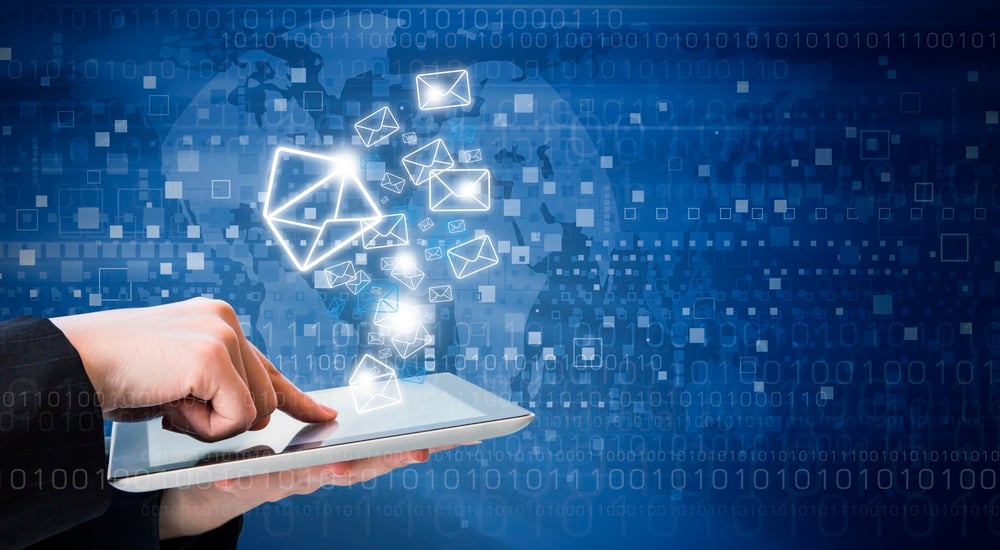 First things first: Email is not too old school for marketing. While email is now almost 50 years old it is still a powerhouse marketing tool.
And another thing, email isn't "dead" as some might like you to think. In fact, by 2022, the number of email users around the world is expected to hit 4.3 billion.
Everyone Uses Email - So Should You
Of course, we're not suggesting that you aren't using email as a sender and receiver. But you should be using email as a business owner/manager and marketer. Email marketing is much more than an alternate contact method for your customers and clients. It is a highly effective and robust platform and channel for driving traffic to your website, engaging with customers and prospects, and generating sales.
And almost everyone uses email. Even Millennials are highly engaged with email.
A report from Fluent found that ore than two thirds of Millennials said that promotional emails influenced their decision to buy at least some of the time. Moreover, 13 percent said those emails always influenced them.
But do most people really open and read promotional or marketing emails?
Mailchimp published email open rate benchmarks a few years ago by industry and found that, for all sectors, the average open rate was 20.81 percent. So, what does that look like in practice? Just that an email sent to a list of 5,000 people, for example, will likely be opened by 1,000 of them.
So, is email marketing really worth the time and effort?
In marketing, as in all of business, "time and effort" means money. And the ROI of email marketing is, well, quite impressive.
According to the marketing analytics firm Litmus, email marketing brings businesses a return on investment of 38:1 on average. In other words, a return on investment that's 38 times the amount they invest.
Suffice it to say that email marketing - whether it's in the form of email newsletters, promotional emails, tutorials, customer success stories, or simple engagement emails - should be an integral component of your larger content marketing strategy.
Five Tips for Improving Your Email Marketing
There are many moving parts to a successful email campaign and, on a larger scale, a series of campaigns and strategies. However, at the core of effective email marketing there are just a handful of critical items that should be prioritized.
Here's a round-up of some top tips by various email marketing experts:
1. Expand Your Subscriber List
[nimble] You must keep increasing the number of subscribers that consume your content. If you fail to recruit new subscribers continuously, your current recipient may stop consuming your content or unsubscribe from your email list altogether and your campaign will promptly switch from being active to stagnant... So it's wise to keep on building your subscriber list.

Below are a few ways to do that:
Add subscriber buttons on all your website's landing pages
Use your social media platforms to promote your email newsletter
Explain in detail the benefits visitors will reap from being part of your email list
Incorporate a call-to-action (CTA) subscriber button somewhere within the order process
2. Write Compelling (But Concise) Subject Lines
[HubSpot] A good subject line should contain between 30 and 50 characters (including spaces). Email accounts and mobile devices often cut off any subject lines that go beyond this length. Your email subject line should also create a sense of urgency, while giving readers some indication of what to expect once they open the email.
3. Optimize for Mobile
[mailtrap] According to Litmus' State of Email report, this year webmail has surpassed mobile by a few % points as the top way to read email. 76% of webmail is attributed to Gmail (not a huge surprise there, actually), while 84% of mobile emails are opened on Apple iPhone.

This trend seems to be another side-effect of people working more from home, having a less frequent or no commute at all. That said, mobile-optimization should remain a top priority for email marketers in 2021. If you have a strong mobile readership, also know that, according to the previously cited study, users are spending more time with the content on their mobile devices than on desktop/webmail.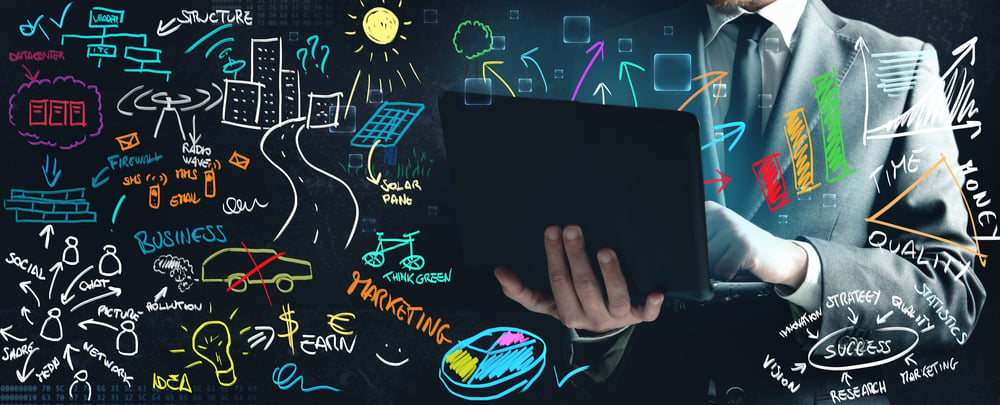 4. Include an Email Signature
[HubSpot] Even if your newsletter is technically being sent to your contacts on behalf of the company, rather than an individual, the email should include the signature of a specific person.
People are naturally more inclined to read and listen to emails if they know it came from a human being, not just a collective marketing team. And your email signature is your ticket to their attention.
5. Personalize the Email
[FilmDaily] Personalizing an email means adding a personal touch to make it more relevant to the recipient. Using the prospect's name in the greeting is the easiest way to personalize an email. However, the practice goes beyond that.

Utilizing Customer Relationship Management software (CRM) can help with email personalization. This is because CRM analyzes customer interactions to help you nurture a good relationship with your customers and potential ones.
(Bonus Tip) Staying Above the Fold
[HubSpot] Keep the main message and CTA above the fold. If your main call-to-action (CTA) falls below the fold, as many as 70% of recipients won't see it. Also, any CTA should be repeated at least three times throughout the email in various places and formats.
Effective Email Marketing: Strategy Before Tactics
One of the most common mistakes made by marketers and business owners or managers is deploying email (and any other) marketing tactics without a comprehensive strategy to support them.
Random acts of marketing are not effective.
However, we also understand that strategy development can be a bit daunting for many business owners and managers. Simply knowing who you are trying to reach with your marketing efforts and having some tools to do that with isn't quite enough.
Fortunately, you don't have to come up with marketing strategy on your own.
Make Your Email Marketing Work for You
A successful content marketing strategy using email can drive traffic to your website and foster long term relationships with customers and loyal fans of your business.
And, with an effective strategy in place, your brand can have a successful and efficient content marketing process.

But achieving your marketing objectives with a great content marketing strategy takes time and know-how. And it doesn't happen with a few random emails, occasional blog posts, or a few lonely videos you happened to have uploaded years ago.

The overriding fact of content marketing is that people need to consume your content for a while before they contact you.
But, unless your content compels them to contact you, your goals may never be met. And without consistent, high-quality content being published at an optimum frequency, you may fall short of your goals.

And the good news is that you don't have to do it all alone.
In fact, one of the best investments you can make with your marketing budget is to partner with a reliable and experienced firm like BroadVision Marketing. Click this link to learn how to get more out of your blog posts, or call BroadVision Marketing at 707-799-1238.