Email marketing is a viable and powerful tactic for generating leads and nurturing prospects. But every marketer utilizing email is faced with a variety of competitors for their recipient's time and attention.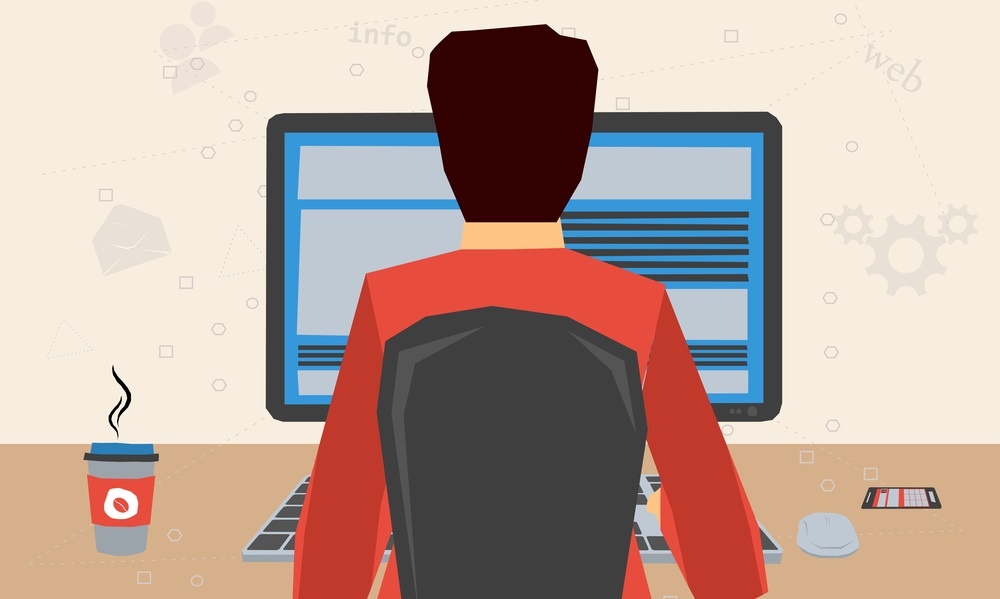 We've noted previously how email marketing remains a highly effective and low-cost means for generating leads, driving traffic to websites, and even for sales. Despite its reputation as an "old school" marketing tool, email outperforms many newer marketing technologies.
But email faces the same dilemma that any advertising or promotional tool faces: getting and keeping the attention of the intended audience. However, unlike traditional advertising or even digital advertising, email has the advantage of showing up in a place where pretty much everyone hangs out for some part of their day: their inbox.
And, unlike ads, emails are almost always more likely to be read. Not all of them. And not by everyone. But most of them, by most people. And, thus, the appeal of email marketing.
How to Get Opened, Read, and Acted On
It's not enough for an email to merely seen in a recipient's inbox obviously. You want it to be opened. But many emails coming from an unknown person or entity, will never be read even if they do get opened. And even if they do get read, too may are then ignored, forgotten or deleted.
The challenge for any marketer sending email is to get them opened more often than not, actually read by the intended recipients, and to have that recipient take a desired action as a result of reading the email.
Simple enough, right? Not so much...
There is a great deal of competition for your audience's attention. Even when they are in the depths of their inbox and actually going through their email. If you subject line doesn't grab them; if they have no clue who your email is from; or if they do open it and find an obviously generic and mass-mailed pitch, they will leave.
So what's an email marketer to do? Well, we're glad you asked. We know you're busy so we put together a quick guide for producing great emails for your campaigns.
Crafting Great Emails: 1, 2, 3, Go!
Number One: You want to get those emails opened! And that means your emails needs at least these three elements done well:
Your audience needs to know who your email is from. For example "From: Bob at XYZ Corp" or even just the business name. The key is to be certain that your subscriber recipient will recognize it.
Secondly, make sure your email comes from an address that has your company or domain name in it. Something like "xyzcorp.com" is going to be far more professional looking and less likely to have delivery problems than an email from Yahoo or AOL, etc.
And, last, craft a great subject line. It should be both explanatory and compelling. Because of mobile device cutoff lengths (32 characters for iPhones and 40 for Androids) try to optimize the first 30 or so characters. Avoid capitalization, too many exclamation marks and other "sales-y" practices. And, for your mobile readers, take advantage of the 75 to 100 characters that usually show up as "preheader" text on mobile inboxes.
Number Two: Once they open your valuable email you want to do all you can to make sure it gets read. Here's a few tips on making that happen:
If you are sending HTML-type emails, as opposed to text only, be sure to use a mobile-friendly, or responsive, template. When in doubt, use a single-column template style that will show up well on mobile devices.
It may be "just" an email, but it represents your brand so branding your email is important. Plus, it will help you stand out among the competition. Branding includes colors and the tone of your message, as well.
Keep your font choices to one or two at most. One style for any headlines in your message, and another complementary font for the text. In addition, too many colors can clutter up your message and distract from what you are trying to communicate.
Number Three: Have a Call-to-Action for your reader. There's not much point in going to all the effort to have them open and read your email if you don't ask them to do something once they've finished!
This means that your main message must be clear and compelling. If your reader does not really understand what you are saying, asking or offering then a request to do something as a result will likely be ignored.
Have a single and distinct action you want your reader to take. It could be linking to your website, clicking a button to request a resource, or downloading a coupon. Make sure the action is clear and any buttons or links related to that action or visible and easy to use.
At the very least, even if you are not asking your reader to do anything, be sure to include your brand's social links. Encourage your reader to connect with you or share via prominent social media buttons.
An Email is Delivered for a Reason
You may not always be trying to generate leads. You may not always be looking to drive traffic to your website. In fact, you may simply be emailing to nurture or build a relationship with your readers. But none of these things will happen if your emails are delivered.
Be very compliant with the parameters given by your email marketing service provider. Avoid practices that can label your emails as spam. Take efforts to ensure your list is current and accurate. And be sure to include a link to unsubscribe. Email marketing is an opportunity and a privilege. So you should always approach it that way.
Great Marketing Emails Need Great Marketing Strategy
Using email campaigns for your Inbound marketing is a powerful approach for building and scaling your business. But achieving your marketing objectives with an inbound marketing strategy takes time. It won't happen with a few email blasts, a one-off campaign, or even a random newsletter.
The fact is that your audience will need to consume your content for a while before they contact you. Yet, without your content compelling them to contact you, your goals may never be met.
The good news is that you don't have to figure out alone. In fact, one of the best investments you can make with your marketing budget is to partner with a solid firm like BroadVision Marketing.
Click on this link to get your free Complimentary Inbound Marketing Session so you can make an informed decision, or call BroadVision Marketing at 707-799-1238.