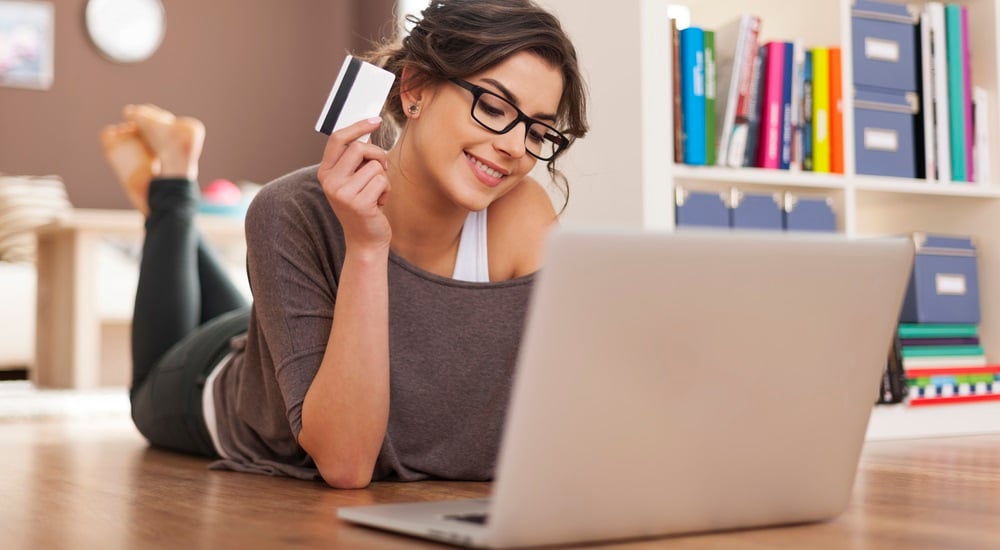 [This article was published in May 2017 and has been updated and revised.]
If you run a small business you don't have time to do everything. And even if you have a larger organization, it isn't efficient to do everything.
Which is why outsourcing critical functions can be strategically beneficial. And that includes your inbound lead generation efforts.
So Many Tasks, So Little Time
Ask any small business owner and they will tell you that despite the joy of building something successful and profitable, the stress of business ownership can be overwhelming at times.
And this is doubly so for the owners who must do their own marketing.
Experience has shown that businesses that survive and thrive are usually efficient. In addition, they are typically firms that are clear on their core strengths and stick with them. Focusing on what you do best is a great strategy, but it often means outsourcing certain functions like HR or payroll.
And outsourcing key functions that are not part of your core strengths often extends to your inbound lead generation and marketing efforts.
This is largely because any traditional marketing such as paid advertisements or other outbound marketing is often handled by account managers working for the advertising medium. That could be TV, radio, local ad publications, and any number of other "old school" promotional activities.
But inbound lead generation - those marketing efforts that are almost exclusively digital in nature and part of inbound marketing - are often done "in house" and even many times by the business owners themselves.
And it takes a great deal of time, research, trial and error, guessing, and - for many brands - a lot of frustration.
What we are proposing in this article is that by handing over the task of finding, attracting and capturing quality inbound leads for your sales process - by outsourcing the process - you can reap huge benefits for your business.
And, in addition, it can relieve your company of a substantial amount of time and effort being invested in inbound lead generation activities that can now be directed elsewhere.
Outsourcing Your Inbound Lead Generation for Success
A common reality for many companies and their owners is that they are often doing everything themselves.
For example, their inbound marketing strategies are usually an outgrowth of what they were doing to get to where they are after their start-up period. And, while some of it may still work well for them, odds are that what they're doing is also quite labor-intensive and probably not very effective.
The ultimate goal of successful marketing, ideally, is to build a business to a point where it can be generating good leads for the sales team. Even if you are focused on affordable digital marketing strategies, you still need to generate quality inbound leads.
Often, business owners consider themselves good sales people, and they eventually manage to hire others once the business has grown past a certain size. And in an ideal marketing world they generate quality leads so the sales team can acquire customers.
For other types of businesses, the sales may be more direct, such as strictly online businesses with no "sales team" to speak of.
No matter the type of business, however, generating those inbound leads, can become more evasive and challenging over time.
What often ends up happening, unfortunately, is that businesses find that their current online or digital marketing strategy has become much more time-consuming while also becoming less effective.
And when these companies realize that their inbound marketing efforts are one of the major factors for ensuring their company's growth, uneasiness begins to creep in.
It is this realization that diminishing leads is causing diminished sales - which means diminished revenue - that can keep even the coolest CEO awake at night.
Lead Generation Doesn't Have to Stay "In-House"
This decision point for these owners often leads in one of two different directions: The over-worked and overwhelmed owners will either hire a professional marketer to come on board, or they decide to outsource some or all aspects of their marketing process to a marketing agency.
In other words, they often choose to "outsource" their inbound lead generation efforts.
It is a common practice to outsource product development, accounting, customer service, and many other facets of running a business. And doing so saves overhead, commitment, recruiting time, training time, and the expenses of full-time staff, while allowing you to leverage expert knowledge without all those associated expenses.
The same logic holds for outsourcing certain marketing functions. If a professional firm can deliver sufficient numbers of quality leads through various tactics and strategies, it can make good sense to have them do that. And a good firm will work hand-in-hand with their clients to ensure that nothing is being done in a vacuum or a silo.
So what are the benefits of lead generation outsourcing aside from not having to do the work yourself?

Seven Benefits of Outsourcing Your Inbound Lead Generation
We want to lead into this section with a caveat: not all marketing agencies are created equal. And not all marketers are adept at inbound marketing.
And in case you weren't too sure, we define "inbound marketing" (and inbound lead generation!) as,
"Delivering anticipated, personal and relevant messages to people who actually want to get them. This willing engagement makes it far more likely that when a potential customer is ready to buy, they will make their purchase from the company that provided them valuable, relevant content."
Inbound marketing lets potential customers (leads) make first contact. By putting out content that is easily found and engaged with, businesses give their prospects an opportunity to express their interest without feeling targeted by a big operation.
And these coordinated marketing efforts can be "done for you" by experienced and knowledgeable digital marketing firms that understand inbound marketing.
According to an article on Forbes.com,
Outsourcing your marketing team has recently become a more common practice. And since there is still a very small community of successful, talented, and experienced "growth hackers" — or digital growth experts — trying to secure one full-time can cost well into six-figures per year. For new companies, or a company just exploring digital, this makes little sense.

If you're a start up, small business, or an organization focused on other growth initiatives such as product, bringing your marketing efforts to an agency that can strategize and execute across multiple marketing channels could be key.

Additionally, you can get all the perks of having a multi-million dollar marketing staff, but stick within your budget. Outsourcing provides these digital experts — who have likely worked with top-tier brands — at a fraction of the cost with no long-term commitment.
Here are six ways your company can benefit by outsourcing your lead generation:
1. It Can Lower Your Total Cost
Hiring an outsourced marketing firm can be far less expensive than hiring a full-time in-house marketer.
2. It Gives You Access to a Broader Skill Set
A team of marketing professionals will have a more diverse set of skills and broader knowledge base than a single marketing employee.
3. Your Marketing Will Have Greater Scalability
Having a team of outsourced marketing professionals at their disposal enables organizations to handle an increase in marketing workload.
4. It Eliminates Hiring and Training In-House
Entry level marketing personnel typically stay with a company for one to three years before looking for another position. Your marketing firm stays with you as long as you need them.
5. It Provides the Advantage of an Outside Perspective
Employees are often reluctant to share their opinions. An outsourced marketing firm can provide an uncensored and objective view of your current sales and marketing strategy.
6. It Allows You to Regain Your Essential Focus
Too often, business owners and management wear too many hats. Hiring an outsourced "marketing department" allows the rest of your team to focus on their primary jobs.
7. You Don't Have to Stay Up-to-Date with Trends, Tools and Technologies
Much of the time, money, and effort with online and digital marketing is committed to keeping on top of the latest best practices and effective tools available for marketers. But this is effort that most business owners cannot afford to expend nor do they need to with a competent marketing firm doing all the heavy lifting for them.
Being Strategic with Inbound Lead Generation Means Increased Efficiency and Results
Outsourcing your lead generation functions is a big decision for any company. Done properly, it can bring huge value by placing your organization's lead acquisition in expert hands. The key is to truly know and understand your own company and its needs, so you can make the right choice for the future growth of your company.
Another aspect of outsourcing is that it allows you to quickly access qualified experts for your marketing team to handle any upsurge in demand until your own staffing is caught up.
You can also use your outsourcing partners to provide additional help with new product launches, service upgrades, and other one-time events that require a temporary demand for marketing functions.
A Great Resource for Outsourcing Inbound Lead Generation
Achieving your marketing objectives with any inbound marketing strategy takes time.
One of the realties of digital marketing is that many people will often consume your content for a while before they contact you. Yet, without your online content - such as blog articles and service pages - compelling them to contact you, your goals may never be met.
And, without consistent, high-quality content published at an optimum frequency, you may fall short of having a great website.

The good news is that you don't have to do all of it yourself. In fact, one of the best investments you can make with your marketing budget is to partner with a solid firm like BroadVision Marketing.
We'd love to talk with you and learn more about your company's inbound and digital marketing needs so you can make an informed decision. Contact us today and call BroadVision Marketing at 707-799-1238.