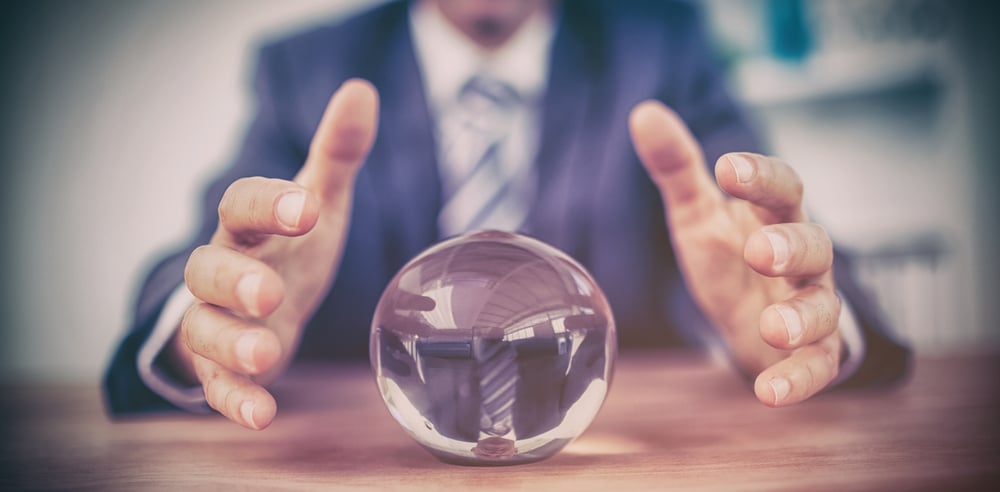 There are probably as many different approaches to marketing a small business as there are small business owners. Which is why marketing trends matter.
At BroadVision Marketing, we ascribe to an approach known as Inbound Marketing.
However, at the end of the day, marketing is simply whatever it is you do to get and keep your business in the thoughts and mind of your customers - and prospective customers.
Inbound Marketing and Small Business
If there are many ways to market a business, why choose inbound marketing?
First, it's important to realize that traditional, or conventional, advertising-based marketing no longer works as it used to, especially for small businesses.
Inbound marketing works because it provides valuable content that consumers actually want - not ads - while gently guiding them through the sales process.
In a nutshell, inbound marketing gets your business in front of your customer by providing the content they want, while they're exploring or finalizing their buying decision. Using valuable and informative content, helpful videos, relevant posts, and other formats - inbound marketing works because it draws the customers to your business.
And it works especially well for small businesses since it is a relatively low-cost yet effective alternative to advertising and traditional, outbound marketing tactics.
Seven Marketing Trends for Small Businesses to Watch
Of course, it's a time-honored tradition to review trends, forecasts, and predictions each year. But, when it comes to the survival of your business, some trends are worth noting.
And marketing is one of those.
Here are a handful of the top-noted trends from various experts in the field:
Competition Is Growing

The year of COVID-19 driven lockdowns has shown just about any business one simple truth: if you are not online, you do not exist... With more businesses investing more in online marketing, the competition is inevitably growing." (Convince & Convert)

Content for the Buyers' Journey

With more people stuck at home and forced to use technology to stay connected to the world, it is obvious that digital content is becoming a more important part of the buyers' journeys... And they expect quick answers; otherwise, they will go to the next page on the list. Google claims that more than 90% of their users use devices for help and inspiration while in the middle of the task. (Convince & Convert)

Digital Interactivity

"Webinars just don't do it anymore. People are now interested in discussions and panels in which they can ask questions, they can be part of the action, they can offer their own expertise. That's not something you could do when watching someone on-stage, but we all know it's something you can do online." (Jake Milstein, CMO at CI Security, via HubSpot)

Content Marketing as Conversations

"Today, your audience wants to have an authentic experience with your brand and the best way to do that is by leading with conversations... we will see more content pulled from actual conversations with people in the industry who can provide that genuine interaction..." (Lindsay Tjepkema, CEO of Casted, via HubSpot)

Less is More

"Expect a push for less content, shorter videos, more intimate launches, mini-courses, 142-page books instead of the classic 284 pages. This trend will be driven by people's desire for something that feels more personal than the market's design to get smaller." (Duct Tape Marketing)

Personalized Video

"Video will continue to grow as a content medium and act as a bridge to a couple of other trends. Expect the use of tools such as Loom and BombBomb to continue to grow." (Duct Tape Marketing)

Reduced Social Media Channels

"With so many channels available, and many companies having tried to stay relevant on all of them, the need to declutter is almost pervasive. Reducing social media channels to only the most relevant will be not only popular but necessary." (Forbes)
While this is not intended to be a comprehensive nor exhaustive list of likely trends for inbound marketing, these are some of the oft noted ones among the various online "gurus" and experts in all things marketing.
And, perhaps, one of the most significant trends that is really an essential tool for every smart business owner and marketer, is this insight from John Jantsch, founder of Duct Tape Marketing.
Jantsch noted that, as a trend, simply paying attention will become a survival mechanism. And, while he believes businesses will thrive and survive in 2021, those who best "discover the shift of the moment " will be more equipped to evolve with their customers.
According to Jantsch,
"2020 showed us just how fast everything could change and simultaneously how fast we can respond and then change and re-respond. This is the commercial version of present moment mindfulness, I suppose.

Don't take anything for granted; something that feels like momentum may be a bandage for the moment's feeling. Talk to your customers as much as you can, not because they can tell you what they want or need because they can tell you how they feel.

Expect fear to be feeling number one for most of the year. Tune your strategic thinking to finding ways to be the light in the dark."
Marketing - Smart Business Owners Don't Go It Alone
While these trends do not make up an exhaustive list, they represent the ever-present challenge for brands looking to leverage inbound marketing for their products and services.

You probably already know that effective inbound marketing can significantly boost traffic for your business, but you might not be aware that achieving your marketing objectives takes time.
Inbound marketing results won't happen with a few blog posts or some videos on social media.

Your audience must consume your content for a while before they contact you. And on a number of platforms and channels.

The good news is that you don't have to figure it out alone. In fact, one of the best investments you can make with your marketing budget is to partner with a professional firm like BroadVision marketing.
Click below to get your free Complimentary Inbound Marketing Session so you can make an informed decision, or call BroadVision Marketing at 707-799-1238.