Your business deserves the best marketing strategy you can afford. We say inbound marketing is the best approach for your money. Here's why.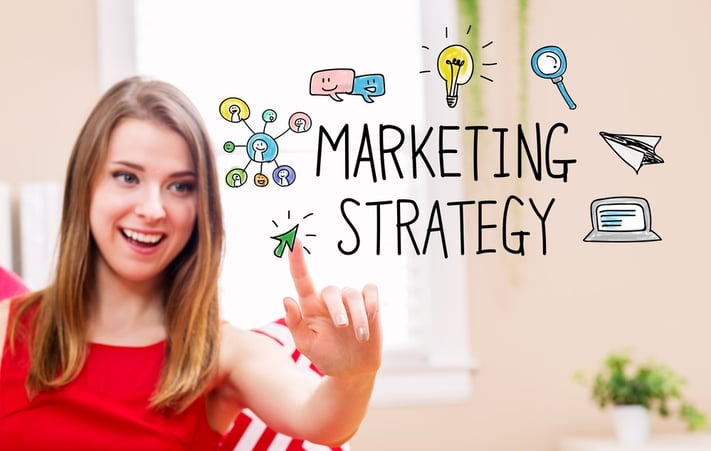 Outbound strategies, often in the form of paid advertising, still has influence. Whether it is television or radio ads, direct mail, or print ads, the medium is still alive and doing… okay. But, according to the Harvard Business Review, it works less than ten percent of the time.
Inbound marketing, on the other hand, has consistently outperformed traditional outbound marketing tactics for years now. While we may be biased, the facts speak for themselves. Inbound marketing is more effective, costs less, and is within the reach of businesses no matter how small.
Seven Reasons Why You Want to Go With Inbound Marketing
There are certainly a number of other good reasons to make the move to inbound marketing, but these are some of the more compelling reasons with a number of statistics to beef them up:
It's More Cost-Effective
Leads are important, but as anyone in marketing will attest to, they come at a price. According to HubSpot, the average cost per lead for outbound-dominated businesses was $346. In comparison, the average cost per lead for businesses using primarily inbound techniques was $135 in 2012. While the costs have undoubtedly gone up, the disparity between the methods has not.
With inbound marketing you have costs for websites, email marketing providers and some social media tools. But, overall, inbound marketing costs about 60% less than outbound marketing for businesses.
Results are Significantly Better
Another fun fact from our friends at HubSpot is that 79 percent of companies with their own blogs report positive ROI for inbound marketing. In addition, they also received 97 percent more links to their website. This is important for SEO purposes as it tends to increase their web authority, which increases page rank, which increases the chance that they will be found in organic search.
You'll Generate More Leads
Businesses thrive on quality leads since these are the primary source of new customers. With an effective inbound marketing strategy in place, your business will likely generate over 50 percent more leads than with an outbound one. More leads for less money can only add up to more customers and a bigger bottom line.
Inbound Engagement is Better
Television ads mostly don't get watched. In fact, according to research by alphonso, mobile device usage peaks during TV's prime-time hours, and spikes coincide exactly when programs break for commercials. "Every 15 or 20 minutes, right when there's a commercial break on TV, you just see this massive peak in [mobile] activity," said Ashish Chordia, founder and chief executive of alphonso.
Millennials and most everyone under 40 avoid or ignore traditional outbound marketing tactics. One study showed that 85% of the people in this target market leave websites if there is too much advertising.
Leveraging Social Media
Social media produces almost twice as many leads than trade shows, telemarketing, direct mail or even pay per click (PPC). And social media lead conversion rates are 13 percent higher than traditional lead conversion rates. Outbound marketing manages to average a 1.7 percent close rate for those few leads it generates, while leads from organic search have a close rate of over 14 percent.
Prospects Want the Authenticity
Eighty percent of consumers would rather read a series of articles than look at advertising collateral. According AdAge, "fewer than 25% of U.S. online consumers trust ads in print publications, and the numbers are even worse for digital media." And Nielsen has determined that two-thirds, or 66 percent of respondents, say that they trust consumer opinions posted online.
Content Is the Key
Inbound marketing is not so much about selling as it is about producing things people want to see. One statistic shows that 71 percent of customers are more likely to purchase and become loyal customers when they are following a brand on social media.
Ideally, inbound marketing is based on producing content people want to see and, in the process, building relationships. In fact, it has been shown 61 percent of people prefer brands that provide custom, personalized content and are more likely to make purchases.
Five Key Components for an Effective Inbound Marketing Campaign
An inbound marketing campaign is typically founded on a company website and, more often than not, a business blog on the website. While the details can vary along with the choice and mix of tactics, here are the basic components of an inbound campaign.
1. Know who your audience is
This may seem obvious, but when it comes to inbound marketing with content you really have to understand who your marketing efforts are aimed at. Whether you use avatars, or personas, or simply base it on what you already know about your current customers, you must be able to describe them like you know them.
2. Establish your goals
Setting your marketing goals means more than simply wanting to "get more customers." Since inbound marketing revolves primarily around leads and conversions - getting leads to interact with your website typically - then setting hard numbers for those goals is a good approach. Specific numbers, within a set time frame, using certain channels.
3. Optimize your tools
SEO is an inescapable and intrinsic part of a successful campaign. Your website must be optimized for organic search, including your blog posts. This involves determining the keywords you want to rank for and properly setting up a number of other on-page and off-page elements. While this can be done in-house, having someone with the proper knowledge can be helpful.
4. Create landing pages
Whether they reside in your website, or are stand-alone "orphan" pages, you will need landing pages promoting some type of offer in order to convert visitors. This doesn't usually mean that you are selling something here - landing pages are more like an invitation to "come inside" your website to further the relationship with a visitor.
5. Determine your channels
Your website is not your only channel with inbound marketing. Other tactics include your blog posts, email campaign, social media platforms and possible even pay-per-click (PPC) tools. The beauty of content created for inbound marketing is that it can be re-formatted and re-purposed in a variety of ways for any number of channels.
Getting Help With Your Inbound Marketing Strategy
The approach of inbound marketing holds great promise for your business. Getting your message out there is, in some ways, easier than ever before.But achieving your marketing objectives with a content marketing strategy takes time. It won't happen with a few blog posts or great ebook.
People will need to consume your content for a while before they contact you. Yet, without your content compelling them to contact you, your goals may never be met.
The good news is that you don't have to figure out alone. In fact, one of the best investments you can make with your marketing budget is to partner with a solid firm like BroadVision marketing.
Click on the button below to get your free Complimentary Inbound Marketing Session so you can make an informed decision, or call BroadVision Marketing at 707-799-1238.