There are many factors - or signals - that determine a website's search engine ranking. And a mobile-friendly website is one the biggest. And it's not optional any longer.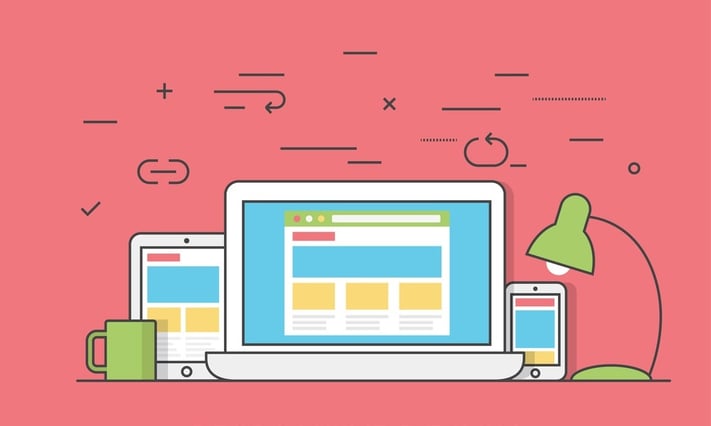 More Internet searches are done on smart phones and tablets now than on laptops and desktops, according to Google, yet only 44 percent of business websites are optimized for mobile. It's been estimated that mobile search would exceed desktop searches by 27.8 billion queries in 2016. (BIA/Kelsey).
According to a study by comScore last year, 78% of all local searches on mobile devices led to a direct purchase within 24 hours. Of those purchases 73% were done in a physical store, 16% by phone, and 11% online.
What is a Responsive, or Mobile-Friendly Site?
A responsive website is simply one that has been built and designed to conform to the size and proportions of mobile devices. This allows users to quickly and easily see and navigate the site.
If you hadn't noticed the world is going mobile: phones, tablets, notepads, etc. And if your site does not look good on a smart phone - or is hard to navigate - people will leave and go somewhere else, virtually speaking. This sobering fact is supported by a number of studies and does not bode well for websites that are not responsive.
The number of people who access the Internet from a mobile device is over 1.2 billion people worldwide What that means for you is that if your business website is not mobile-friendly, responsive, then you are losing ground.
Here are 10 reasons why you need to have a mobile-friendly, responsive design for your website:

Not only does a responsive design make your website more accessible, it is a key factor in achieving higher rankings in Google search results. It is one of the elements of effective and affordable SEO. This principle applies to every page of your site, especially your home page and key landing pages.
For example, while there a number of aspects of the landing page elements that must be considered, these mobile statistics bring reinforce the need for responsive sites:
86% of top landing pages were responsive designs
77% of top landing pages were home pages
76% of sites have a click to call phone number
A a mobile-friendly site will enable your visitors to have a far better web experience and help you achieve better conversion rates and more sales.
Getting Help With Your Local SEO Strategy
If you are considering getting help with your company's marketing efforts, it is helpful to have the insights of a third-party, a marketing professional, to assess and assist with your strategy. BroadVision Marketing offers helpful information on how to create local SEO strategy.
You can get free advice during your Free Complimentary Inbound Marketing Session which will help you learn more about local SEO and its place in Inbound Marketing. You can also call BroadVision Marketing at 707-799-1238.
Still not sure if Inbound Marketing can work for you? Click on the button below and learn more about our SEO services.