There are a number of critical elements that make up effective local SEO. But one of the most important is your landing page.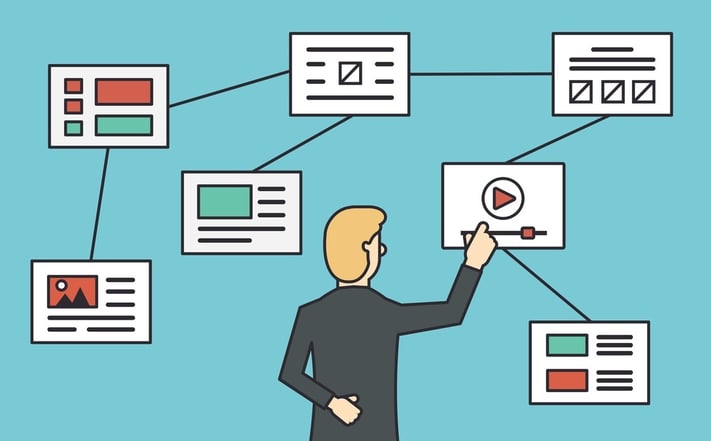 There are many ways to increase your web traffic using an inbound marketing strategy and local SEO, but one of the best is providing offers for prospects that bring them to a landing page. But just having a landing page is not all there is to the process.
In fact, your landing page needs to be optimized in order to maximize your actual conversions.
Breaking Down the Local Landing Page
While there are a number of approaches to crafting a killer landing page, it turns out there are some specific practices you should follow to to increase your potential for driving web traffic to your site.
The last thing you want to happen to a visitor to your landing page is confusion. Your landing page should be compelling, clean and designed to bring your visitor along a simple path.
The marketing firm, Nifty, did a recent study having gathered data from the top ranking websites in five industries (Legal, Storage Units, Dentistry, Pest Control, Construction), in the 50 largest metropolitan areas in the United States. And a number of smaller ones just to mix it up.
Their goal was to look at five different industries and see what they were all doing to get that coveted top spot in the local pack, among other things.

Top Statistical Insights for Great Local SEO Landing Pages
While there a number of aspects of the landing page elements that must be considered, these top six statistics bring some critical insights:
86% of top landing pages were responsive designs
80% of top pages have their location in the title tag
77% of top landing pages were home pages
77% of top landing pages have a type of call to action
76% of sites have a click to call phone number
65% of top landing pages have their business name in the title tag
Obviously name, location and phone numbers are essential. People need to know immediately who you are, where you are, and how to contact you. But being mobile friendly, or responsive, as well as having a great call to action are just as critical.
Getting Help With Landing Pages and Your Local SEO Strategy
If you are considering getting help with your company's marketing efforts, it is helpful to have the insights of a third-party, a marketing professional, to assess and assist with your strategy. BroadVision Marketing offers helpful information on how to create local SEO strategy. You can get free advice during your Free Complimentary Inbound Marketing Session which will help you learn more about local SEO and its place in Inbound Marketing. You can also call BroadVision Marketing at 707-799-1238.Still not sure if Inbound Marketing can work for you? Click on the button below and learn more about our SEO services.