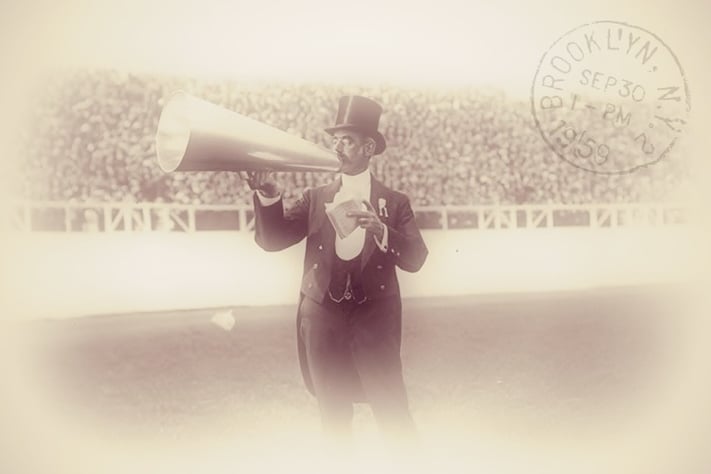 Have you ever seen those statistics on how much it costs to gain a new customer or client? The actual cost is going to vary all over the business universe, and the marketing and lead generating strategies used will determine much of the actual cost. But the point is that it costs something to gain a customer.
Unless they come to you through a referral.
The Brave New World of Referrals and the Internet
One of the greatest democratizing changes in the world of marketing has been the Internet. Because so much of what is accessible to business owners - and prospective customers - is essentially free, the costs involved in Internet marketing can be nominal.
In other words, "affordable."
Affordable Does Not Mean Cheap
Affordable Internet marketing is certainly a relative concept for business owners. Aside from what can be done online for free, marketing on the Internet is no longer "cheap and easy" for many businesses.
Owners of smaller businesses would like to think that it really can be affordable, but they've also been disappointed too many times to really believe that it's possible any longer. And if it is too "affordable" then they run the risk of having cheap and ineffective tactics sucking up their limited time and resources.
The good news is that, yes, Internet marketing can be affordable and the better news is that combining the power of the Internet and social media with the value of qualified referrals is a winning combination.
Effective Referral Business Requires a Process
John Jantsch notes in the introduction to his book The Referral Engine:
There was a time when marketers would simply create a product or brand, broadcast a compelling message, and send the sales folks out to hunt down new business. Over the past few years, in large part due to the explosion of online tools and networks, customers and prospects are now active participants in the creation of products, services, brands, positioning, messages, and subsequent buzz—for good or bad.
He goes on to describe the process - the set of systems - he recommends for creating an effective program for eliciting referrals on a consistent basis.
The power of traditional advertising and elaborate marketing campaigns is on the decline and word- of-mouth referrals are what drive business today. People trust the recommendation of a friend, family member, colleague, or even stranger with similar tastes over anything thrust at them by a faceless ad agency.
The reach and ubiquitousness of the Internet and social media makes "word-of-mouth" referrals far more common.
Yet, most business owners believe that having customers refer them is entirely out of their hands. But science shows that people can't help recommending products and services to their friends—it's an instinct wired deep in the brain.
And smart businesses can tap into that hardwired desire.
Best Practices for an Efective Referral Program
Leveraging the power and low cost of qualified leads through referrals requires consistency and some high-touch attention on your part. Here is a great infographic that highlights the best practices needed to make it successful.


(from Amplifinity)
You Have a Great Resource for Your Affordable Internet Marketing
Using content and inbound marketing can do wonders for your business. But achieving your marketing objectives with a content marketing strategy takes time.
It won't happen with a few blog posts or some other great content. People will need to consume your content for a while before they contact you. Yet, without your content compelling them to contact you, your goals may never be met.
The good news is that you don't have to figure out alone. In fact, one of the best investments you can make with your marketing budget is to partner with a solid firm like BroadVision Marketing.
Click on the button below to get your free eBook containing 10 Powerful Inbound Marketing Charts so you can make an informed decision, or call BroadVision Marketing at 707-799-1238.