Most business owners and even marketers shy away from doing video. Visions of expensive lighting, complex sound equipment, green screens and teleprompters make video seem overwhelming. It doesn't have to be.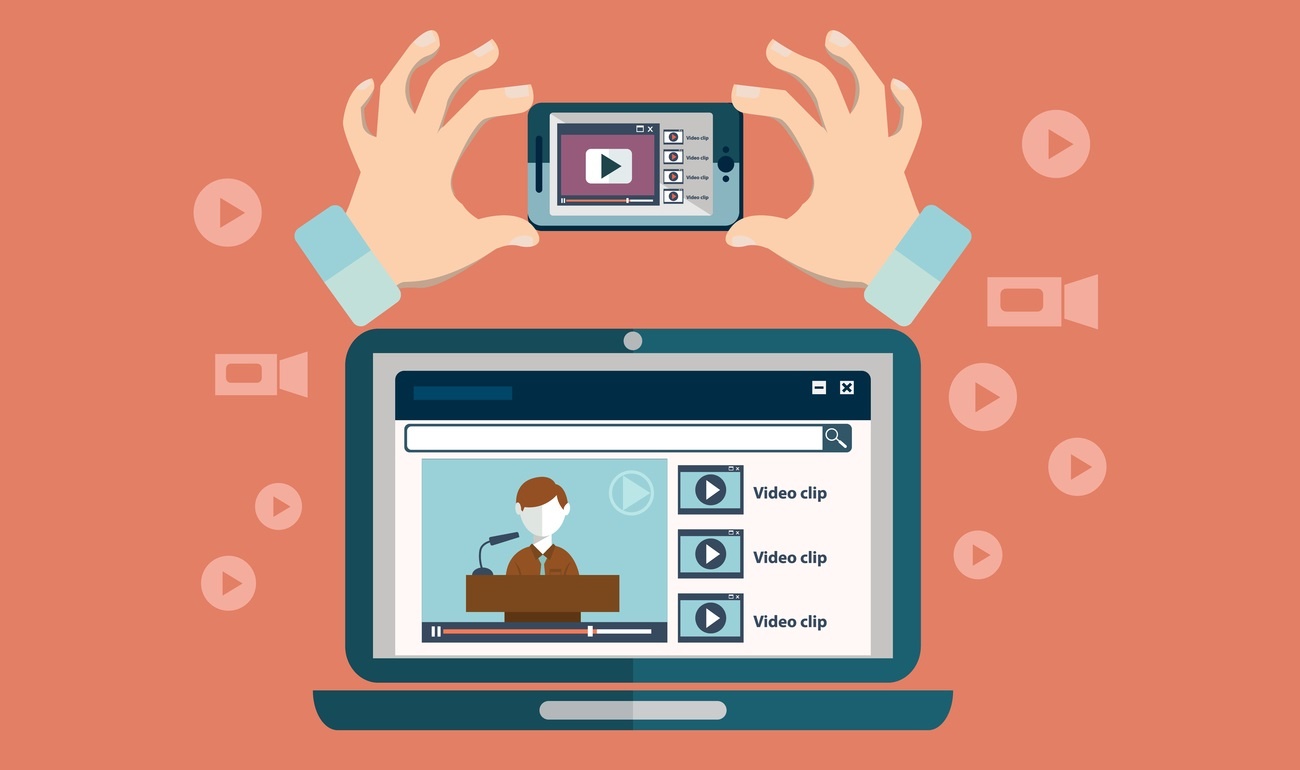 Video is hot. In fact, much like email, video rocks! And even though some may argue that there's a glut of video content on the Internet, viewing audiences are still growing. In other words, despite the massive volume of video being produced, people are still watching and doing so eagerly.
And video is becoming an essential component for any successful content marketing strategy, In fact, according to a recent Cisco study, by 2021, 82% of consumer internet traffic will be video,
So, should there be a place for video in your Internet marketing strategy? The easy answer is, "Yes!" If your primary objective with your content marketing strategy is to drive traffic to your website, then adding video to the mix is a no-brainer.
Video Can Be Affordable and Accessible
A few statistics from an article at CMI will help emphasize the value of video for your content marketing plan:
The bottom line is that a marketing strategy that isn't leveraging video is a strategy with a gaping hole. Yet, for many business owners and small business marketers, the challenge of video is their seeming lack of resources and skills.
But, the good news is that you don't need a big budget or big skills to take part in content creation with video. In fact, with the available technology and resources, anyone can easily produce video. And good video!
So, what makes for good video? Here is a cool graphic that highlights the five essential components, or considerations, of a great video content marketing approach:
But What About Video Quality?
Professional video producers might disagree, but a great looking video can easily be made with simple tools. Regardless of the tools you use or the size of your budget, there are three essential things needed for good video:
A decent camera
Good lighting
Clear sound
Seriously. If you think about it, even the most sophisticated production efforts are wasted if the video is shaky or blurry or pixelated, if the lighting is too poor or too bright, and if the sound is muddled or hard to hear. The great thing about the quality of today's affordable video tools is that all three of these quality requirements are easily met.
It's a great idea to have a script or at least an outline for your topic. A background that does not distract or overwhelm your subject is a basic consideration, as well. Beyond that, you just need to ensure that the video is easy to see and easy to hear.
For a camera you can simply use your iPhone or Android device. Really. If you have, or want to buy, a "real" camera for video just keep in mind that you don't have to break the bank. A few hundred dollars is all you really need to spend. But, again, even a quality mobile phone can be used, if you want.
Your lighting must be bright enough so that your subjects can be seen easily and clearly. While you don't need to invest in professional studio lighting, you should try to use available sunlight, either outdoors or indoors through windows, or good indoor lighting.
Sound can be a bit challenging, especially outdoors, since many cameras, especially phones, only have built-in microphones that aren't always designed for video production. By planning your video shoot, and taking time to position your subjects well, you can minimize any audio issues. Simple narrated videos present less of a challenge, but any type of audio must be clear and of a decent volume.
You Gotta Have a Good Story
Any video, no matter the topic, no matter how short, must have a story. Without an engaging and audience-relevant story, your video will be less than compelling. Your video content must have a message that serves a purpose and reflects your brand.
CMI notes that,
"Nail the messaging in both your videos and your video marketing strategy. Consistency is key. You cannot afford to create a video with one message and contradict that message in another video. Consistent messaging also ensures that your videos align with your brand voice."
It bears noting that you should be clear on your message, your audience, and your desired call-to-action before launching into making videos. Keep in mind that simply talking about your product or service doesn't make a very good story (not to your prospects anyway!) Know your audience and speak to what they want to know or need to learn.
The challenge is to present that information in a way that is appealing to your audience and can be framed as a compelling story.
Good Marketers Need Help With Their Content Marketing
A content marketing strategy takes time. Your objectives won't be met with a few great videos. In fact, your audience will want to consume your content for a while before they contact you. Yet, without your content compelling them to contact you, your marketing goals may never be met.
The good news is that content marketing works day in and day out. Once you upload a video (or post a blog article, etc.) it is always there, working to educate and compel people to become visitors. And when they do come to you, they are educated, informed, and much more likely to make the decision to buy.
When you are ready to take your content marketing to the next level from where you are today, you need the help of a knowledgeable partner. BroadVision Marketing is that partner.
Get your Free Complimentary Inbound Marketing Session to help you make an informed decision or call BroadVision Marketing at 707-799-1238.
And take a moment to download this informative resource entitled"The 30 Greatest Lead Generation Tips, Tricks, & Ideas" to support your own marketing efforts!