Recent Posts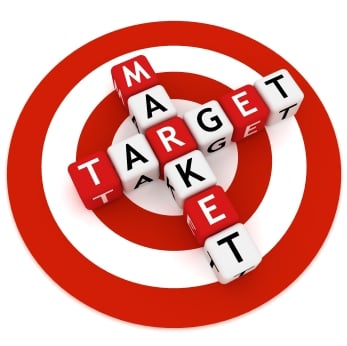 Guest Blogger: Ann Mullen
You have a product you want to sell. Putting it out on the street is not going to get it sold unless you are an ice cream man in the middle of July. Creating a website and writing blogs and more blogs about it aren't going to get it sold either.
So if you have tried these methods without success or if you want to start selling your product, buckle up for a ride to your Target Market (no, not that Target).
Target market? What's that?
Your
target market
is the specific group of consumers that you want to aim your product or service towards. Don't mind the preposition at the end of that sentence or the man behind the curtain.
Speaking of curtains, let's say you want to sell curtains and draperies for fancy high-end living rooms. If you take your products to a gun store where people named Bubba and Billy Bob hang out, you have gone to the wrong target market. If you put your blog in this niche, you probably won't get any bites either. You have to decide who you want to sell to.
Read More
Topics: target marketing, Jaco Grobbelaar BroadVision Marketing Petaluma CA, Marketing Principles