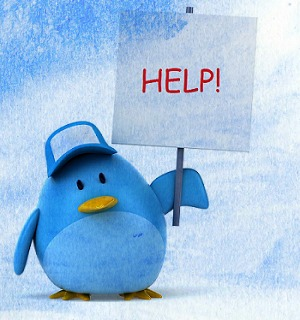 I really enjoy using Twitter as a platform for social media inbound marketing; but I know that many business owners, especially baby boomers, don't. So I began looking for a way to help you write the perfect tweet. I found a perfect one that was similar to those ghastly sentence diagrams we had in school. The writer is Garry Moran, the head of social media in North American for SAP, a German software multinational that is one of the biggest companies in the world. I was impressed. Next I found an article that was totally opposed to the blueprint idea. My person opinion is that using a blueprint like Moran suggests is a good place to start if you are a Twitter novice, but afterwards you want to being to vary what you tweet and see what works for you using analytics.
Here is what Gerry Moran says about creating the perfect tweet. (I turned Moran's blueprint black to make it easier to read. That defeats the purpose of the title, but I want you to get this.)
In How To Write The Perfect Tweet by Gerry Moran of MarketingThink.com he states that:
With only 140 characters in play, it seems pretty simple to write the perfect tweet! How hard can it really be when all you need is a few words to get your point across to your followers? Unfortunately, that is what many marketers and their management think how it works.
Perfection is not so easy to accomplish where there is so little room to work with. With limited real estate, your less than perfect tweet mistakes are magnified by your lack of skills and mistakes. Consequences can range from hurting your personal brand to leaving opportunity on the table by under-reaching or under-engaging with your current and potential audience!
When you finally sit down to write your perfect tweet you need to make sure it passes through three key filters. Ask yourself this question before you hit that send button!
Is it interesting and readable?
Is it interesting enough to click?
Is it compelling and built to be retweeted?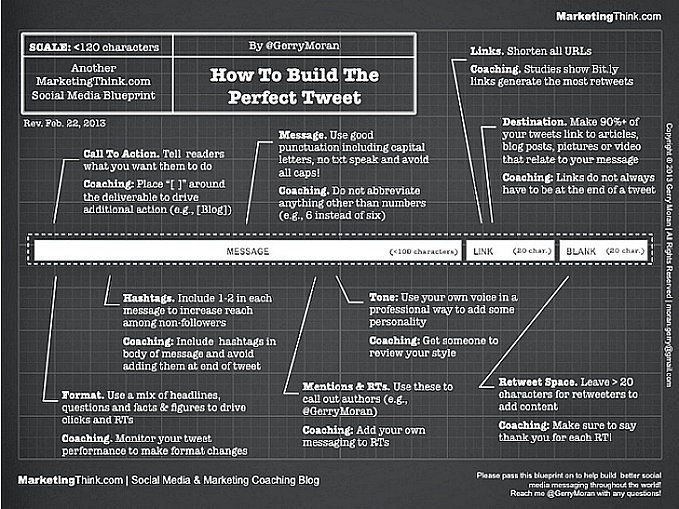 Here, on the other hand, is The Marketing Chap, that's really his blog name, and his take on the blueprint idea (I have distilled his message):
Why blueprints for the 'perfect tweet' are perfectly absurd
For your reading convenience I have distilled its prescription for 'The Perfect Tweet' down to the following essential points:
Include a 'call to action' in every tweet which tells chaps what to do
90% of all tweets should contain links to other content related to one's message
Always include 1-2 hashtags to increase reach among non-followers
Finish off the tweet in 120 characters or less (100 really because of the twenty needed for the link) to allow space for 'retweeters to add content.'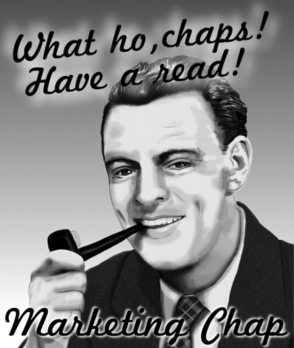 Corporate and professional twitter streams are awash with this sort of digital chatter, as most chaps reading this blog (Marketing Chap's) will be well aware. While this style of tweeting doesn't offend the eye, so to speak, it certainly falls far short of 'perfection,' and is hardly designed to make a chap stand out in a crowd. This is a style of tweet for pushing a message, pure and simple, and I am firmly in the camp that says that social media is not at its best when it is merely foisting content on followers. . . .
To my mind, the key word in the term 'social media' is 'social,' and the sort of tweets Mr Moran advocates are decidedly asocial. What I mean to say is, there is no social interaction whatsoever. . . .
What is the perfect tweet for community building? In truth I would argue that there is none. Community building is a matter of providing interesting content and taking an interest in others. Tweeting only about oneself, or only pushing self-serving content, is a surefire way to alienate rather than cultivate new pals.

Although lacking a tidy formula, I offer the following guidelines for community building tweets:
Be generous. Besides being a splendid way to learn, being generous with other chaps' content is an unbeatable way to cement a connection.
Be unpredictable. If one tweets about the same thing again and again then why should a chap bother to stay tuned?
Be interesting. Tweets that are humorous, clever or memorable will get chaps to pay attention to the next tweet and the tweet after that.
Now that sounds oddly like Moran's pre-button-push instructions. So here you have an outline if you need something like that to begin writing your tweets. After you spend time on Twitter and understand how it works, you will want to take your tweeting to the next level using suggestions by Chap.
Do you have a formula that you use to tweet? Have you checked to see how successful your Twitter campaign is?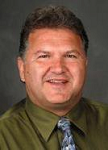 Jaco Grobbelaar is the owner of BroadVision Marketing. BroadVision Marketing works with business owners to put in place inbound and outbound marketing strategies that consistently secure new clients. The BroadVision Marketing Training Center is located in Petaluma, CA and primarily serves companies in the San Francisco Bay area.
Jaco can be reached at jaco@broadvisionmarketing.com or 707.766.9778 or connect with Jaco on Facebook - www.facebook.com/broadvisionmarketing - and LinkedIn - www.linkedin.com/in/JacoGrobbelaar.