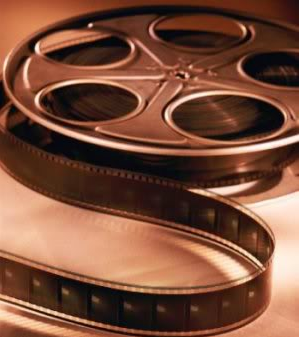 Here's an easy question for you. Which do most people do more—read or watch television. That was simple to answer. So why would you only invest your time writing blogs? Why not also make a 2 to 4 minute video about that same subject and have more clicks, referrals and clients? Oh, you say it's too hard or too expensive? Think of this. You have been watching television your whole life. You probably know more about how to make a video than you think you do. As for too expensive, you can spend as little or as much as your budget allows. The result will be the same--you will have videos on the internet. While you probably won't have a video go viral, your customers will learn about you and think of you as someone who can help them solve their problem.
What problems have you needed help with?
How many times have you wished you could see a demonstration of how to put something together instead of those crazy instructions? Your potential clients want to see you in action, solving problems for other people, explaining how to deal with a child having a temper tantrum in the grocery store or why your product is special. People also are interested in how other people feel about your service or sales. That's why Facebook runs those ads on the right side of the screen with your friends' names on there. We always want to know what other people think. Video a testimonial every now and then.
Are you trying to improve your search engine rankings? While the jury is still out on whether search engines are paying more attention to video than writing, there have been studies that search engines are beginning to look at video as a method websites are using to improve their rank. Using your SEO keywords in your title and in your description of the video can work at getting people to your site.
It's show-time.
In the old days of film movies in theaters, there were distribution woes enough without the possibility of the film breaking during a showing. These days sending out a video is as simple as YouTube, your blog, Facebook, Google +, and even Twitter. Anyone can see the video at any time without having to wait for show-time.
There is a little downside here you need to know about. If you don't grab their attention quickly, they will bounce away without even bothering to see the whole thing. Part of the reason you want to keep the video brief is because no one wants to hang around watching 20 minutes videos unless they are paying for the privilege. Even then 20 minutes are a little long. So if you have a complicated message, break it down into bite-sized chunks. You get more videos out there and you will get more views.
Lots of consumers are using videos to do research before making a purchase. Many of them do this research on their smartphones. It is easy to use a smartphone while watching television. Smartphones go with people. If someone wants information right now before making a purchase or deciding where to eat dinner, the answer is a close as a purse or pocket. Since we know that people would rather watch a video than read a 600 word long article, and we also know that shorter is better, what better way to grab a potential client's attention than with a brief video commercial message on how you can solve their problem?
Dollars and sense
Back to the expense issue to end this article. You can spend as much or as little on your video as you have. You can use your smartphone or a home camera and interview some people who are in the store right now. Or you can spend thousands of dollars for a professionally produced video. I have to admit that I have bounced off some of those expensive videos without a second glance because I felt that even though they paid a lot for the video it didn't provide an answer to my need. Think about who you are talking to. Would they be more comfortable if you wore a suit or your Grateful Dead tee-shirt. Then, adjust accordingly.
Whatever you do, don't decide you don't need video because I promise you that you do--if you want to keep up. Your competition is using it now.
Movie film: http://i671.photobucket.com/albums/vv71/mycircleoflife/Film.jpg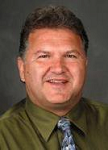 Jaco Grobbelaar is the owner of BroadVision Marketing. BroadVision Marketing works with business owners to put in place inbound and outbound marketing strategies that consistently secure new clients. The BroadVision Marketing Training Center is located in Petaluma, CA and primarily serves companies in the San Francisco Bay area.
Jaco can be reached at jaco@broadvisionmarketing.com or 707.766.9778 or connect with Jaco on Facebook - www.facebook.com/broadvisionmarketing - and LinkedIn - www.linkedin.com/in/JacoGrobbelaar.