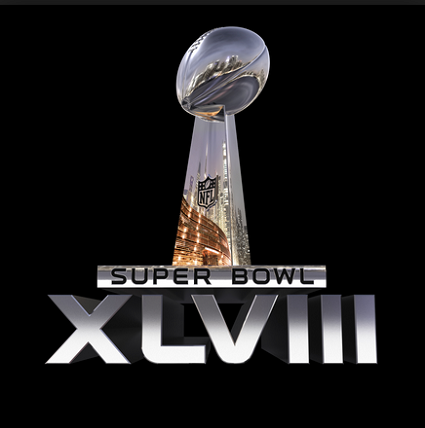 I wrote an article about inbound marketing analysis and the Super Bowl last year that works just as well for this year's Super Bowl. It doesn't matter which side you placed bets on, the big winners were those brands that paid to be played during the half time. But this year there were some unexpected non-half-time players who scored big as well.
There is a first time for everything and Esurance took the ball over after the game and didn't give it up until way after it made an incredible touchdown of 200,000 tweets in the first minute of play. So what can we learn about inbound marketing analysis from the Super Bowl? For one thing social media rocks. Even with Esurance offering a contest prize of $1.5 million they saved big by not spending the $4 + million that ads cost this year during half time.
Last year half time ads sold from between $3.7 and $4 million for a 30-second spot. This year even more ad agencies saw the handwriting on the scoreboard concerning creating and testing trailers on YouTube like Cheerios did and using other media to test their proposed ads. How well they all score in the long run remains to be seen, but Esurance claimed it had received over 1 billion impressions by the next morning. Nothing like numbers to wake up even the most ardent market-analysis-phobe. This year's approximate 111.5 million viewers topped last year's which only scored something over 110 million. There was a lot more at stake this year than a title and a ring.
Let's look at what I wrote last year and see how it still rings true--Jaco.
Does the thought of analyzing your inbound marketing data make your eyes roll back in your head? I love it, but most people think of it as a necessary evil. Which camp do you fall into? I want to start by discussing inbound marketing analysis and the biggest day of the year—Super Bowl Sunday. I see that you are perking up. People watch the game almost as much for the advertisements as they do the game of the best of the best. Meanwhile, ads for the most watched sporting event in the world sell for between $3.7 and $4 million for a 30 second spot. This year it was estimated that over 110 million watched the game. I can tell you this, after creating and testing, sending out enticing trailers to YouTube and other media in efforts taking months, the ad agencies will need to come up with proof that the businesses got their money's worth.
Michael Della Penna in his article on 6 Super Bowl Marketing Lessons suggests that measurement is one of the key inbound marketing lessons.
Measurement or marketing analysis is one of the most analyzed sections of the ad after the game is over, says Michael. For months afterwards all the information about potential leads to consumers is collected and analyzed. It takes months to see the actual results as people trickle through the sales funnel in each different media—TV exposure, reports on YouTube views, site traffic, social media visits, clicks, submissions, leads, conversions and sales. The Super Bowl ad campaign take-away is that every business and every marketing agency has to have ways to measure the success of any campaign even if these businesses are not in the millions-of-dollars marketing club.
Let's look at some good advice from Hubspot, well known for inbound marketing analysis software. In an article "What Is Inbound Marketing?" Hubspot talks about analyzing your marketing efforts so that you can make smarter decisions using reports of real ROI within a measurement framework that allows you to track your success:
Analysis is the critical third category of inbound marketing tactics. Once you start attracting people to your site with blogging, social media and SEO, once you start converting those new website visitors into leads and customers, you need to begin analyzing your sales and marketing funnel and figure out ways to make it more efficient.
Key Metrics — Most inbound marketers use the sales and marketing funnel to frame their inbound marketing analysis. They look at the following funnel metrics:
Website Visitors — A measure of the top of your sales and marketing funnel; these are people who found your site. They need to be converted to leads and then customers.
Leads — A measure of the middle of your funnel. These are people who visited your site and did something (usually filled out a form) to identify themselves. Once website visitors identify themselves and become leads, you can begin the conversation needed to turn them into customers.
Customers — The bottom of your funnel — the goal!
Conversion Rates — A conversion rate is the percentage of people who move from one stage of your funnel to the next. If 2% of your website visitors become leads, your visitor-to-lead conversion rate is 2%.
Benchmarks — Benchmarks are data from peers for any metric you track. For example, conversion rate benchmarks allow you to see how your own conversion rates compare to those of similar companies.
Content Performance — Each type of content you produce should be tracked independently. You want to see how well each type of content is attracting people to your website, and how frequently specific pieces and types of content are used in the process of converting leads to customers.
Method of Inbound Marketing Analysis — Inbound marketing analysis should begin with a series of questions designed to pinpoint the place where you have the most leverage as a marketer — the place where you have the greatest opportunity to make changes that could result in increased sales. Here's the series of questions you want to start with:
How do your website visitor numbers compare to your peers? (Use your

benchmarks

to determine this.) If you're behind your competitors, you know you need to improve the top of the funnel (get more traffic); if you're ahead of your competition, move to the next question.
Are you getting as many leads as your competitors? How does your visitor-to-lead conversion rate compare? If you're below your benchmarks for leads and visitor-to-lead conversion, you should dive into your middle-of-the-funnel Convert process, and figure out how to improve your results.
Are you happy with your lead volume, but not your sales numbers? In that case, examine your sales process (the bottom of your funnel). What can you do to improve your lead nurturing and sales techniques to make more of your leads convert?
Michael Della Penna ends his article on 6 Super Bowl Marketing Lessons saying,
"While sports can often teach us a lot of life lessons including the importance of leadership, teamwork, and sportsmanship, the Super Bowl advertising ecosystem offers many lessons as well. The intensity of Super Bowl marketing requires brands to be hyper-disciplined, and to carefully plan, coordinate, integrate, and orchestrate messaging to drive success. Leveraging creativity and the real-time web to break through the clutter and involve the consumer to form a lasting connection is what we all are constantly striving toward. Use these lessons well as you look across your own organization and efforts and I'm sure you too will succeed."
It definitely appears that successful brands depend on disciple and planning to break through the noise of the internet. On the other side of that Super Bowl party there are the best eats and treats, but not without the cost. After all the Seahawks and the Broncos didn't end in the Super Bowl by being couch potatoes, either.
Are you checking your key metrics to know how well you are going to score?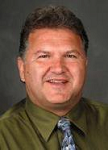 Jaco Grobbelaar is the owner of BroadVision Marketing. BroadVision Marketing works with business owners to put in place inbound and outbound marketing strategies that consistently secure new clients. The BroadVision Marketing Training Center is located in Petaluma, CA and primarily serves companies in the San Francisco Bay area.
Jaco can be reached at jaco@broadvisionmarketing.com or 707.766.9778 or connect with Jaco on Facebook - www.facebook.com/broadvisionmarketing - and LinkedIn - www.linkedin.com/in/JacoGrobbelaar. He can also be found at Jaco+.