By Ann Mullen Last fall I shared some creative sales funnels I found. Marketers use them a lot and they like to get creative with their own version. I found some new ones I thought you might find interesting as well. What is the purpose of sales funnels? They are for the edification of whoever the marketer is writing the article for. The basic idea is for the reader to remember that while the beginning of a sales campaign starts with a large number of possible clients, only a fraction will actually commit. But I also think these sales funnels help the marketers themselves both to keep these ideas forefront in their own minds and as a creative release. So who are these funnels for? What do you think?--Ann
Our first up is an actual funnel. Who knew?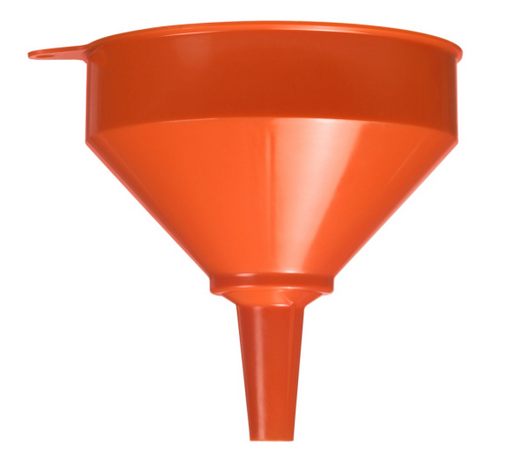 I like this next one because of its simplicity of design combined with the choice to use a bacon donut for an example. Bacon?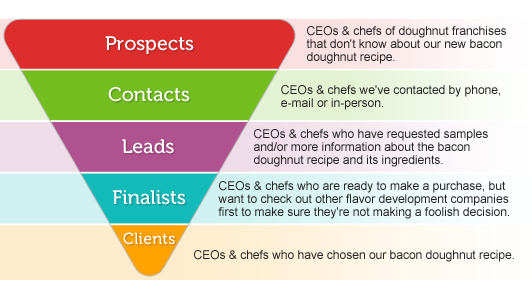 Developing a Content Marketing Strategy: Aligning Personas to Your Sales Funnel – Part Two
Here is a combination of another sort—the sales funnel and the sales pipeline.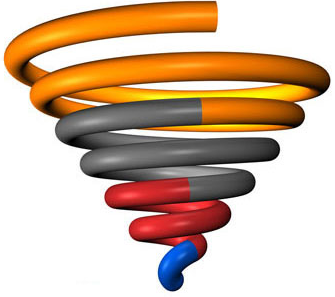 7 Reasons why Sales Pipeline Management is important to your business
This large, colorful sales funnel sorts types of place a client might enter from. I also liked its 3-D effect.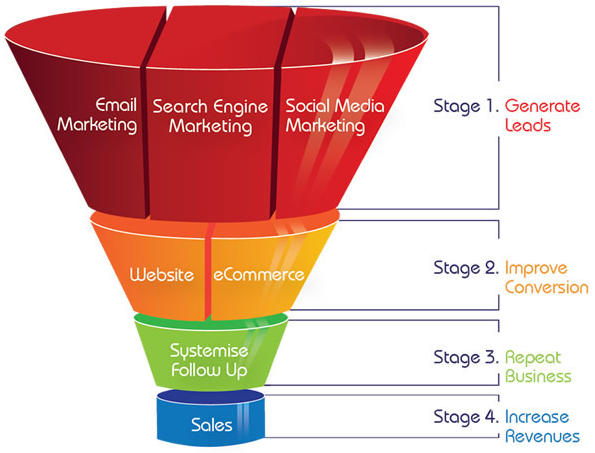 If social media is your thing, here are some people parachuting in to become clients.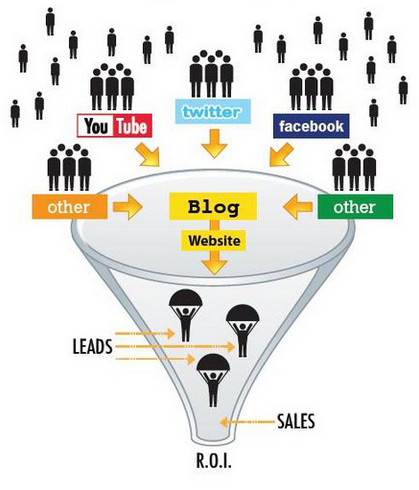 Populating the Top of the Sales Funnel through Social Media
Duck! Seriously, this idea with its whimsical rubber duckies has a lot to show for itself.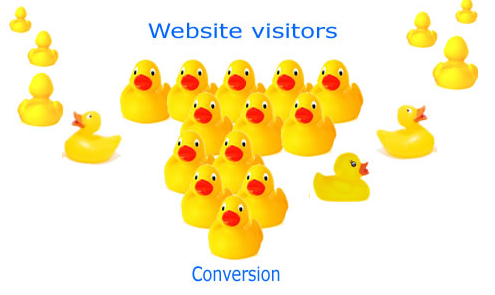 Is There A Hole in Your Website Funnel?
Going for a chunkier look this sales funnel shares information about the buying cycle for both the consumer and the advertiser.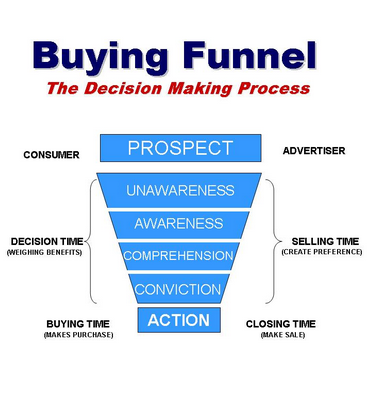 Kunocreative is one of my favorite websites and this sales funnel is one that inbound marketers live and breathe by. In case you don't know what those initials stand for: TOFU=top of the funnel; MOFU=middle of the funnel; can you guess what BOFU stands for? That's right!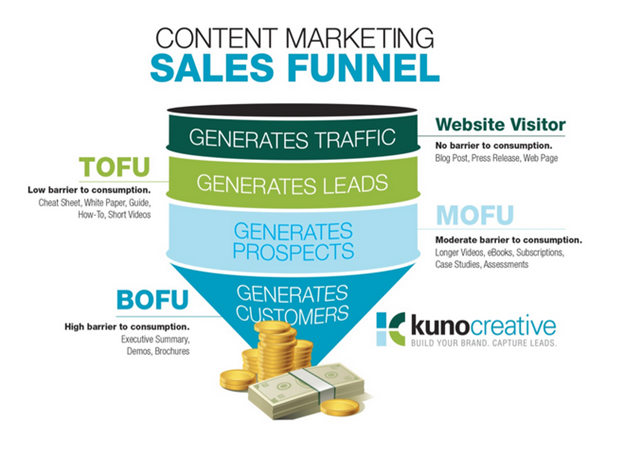 Content Marketing Is Not As Simple As Writing A Ton of Blog Posts Every Day
Yes, this really is a sales funnel. You just have to use your imagination. (They had to tell me it was or I wouldn't have known either).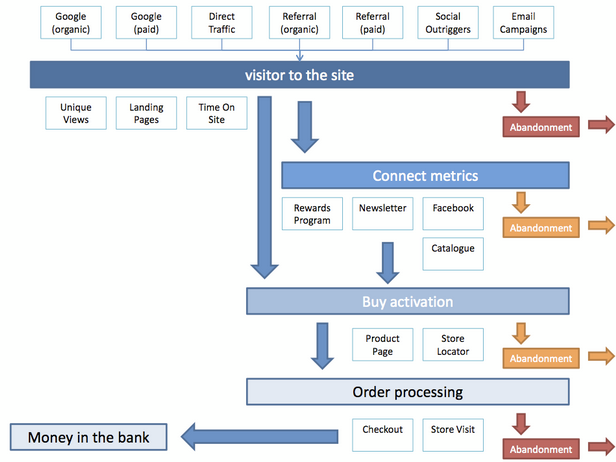 How to Optimize Your Sales Funnel for Success
Leaving you with another bit of whimsy I present the Purple Panda Chakra Funnel. Why? To tell you that you have permission to think and create outside the box in your own way. Whether you mix funnels with pipelines, examples with the latest fad (bacon cupcakes), funnels that don't look like funnels or even Rubber Duckies and Pandas, you can create a funnel that helps your client and yourself remember how sales works so you both remember to smile instead of getting discouraged.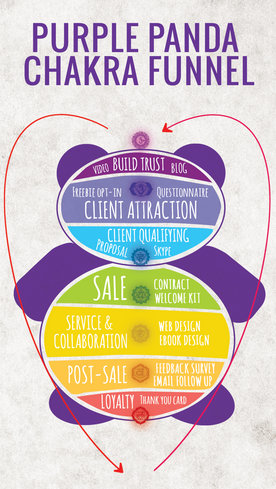 Introducing the "Chakra" Sales Funnel!
We can see that sales funnels with all their iterations (and believe me there are so many I couldn't show them all) tell stories based on what the marketer is writing about in the article. If any of these speak to you, you can read the article by clicking on the words below the funnel. Which sales funnels did you vist?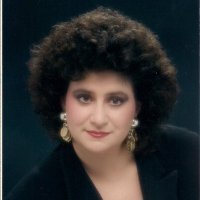 Ann Mullen has been writing most of her life, some of it even for pay. She wrote as many as three columns a week for a newspaper in South Texas and published seven short stories in national magazines. For the past three years she is a team member of BroadVision Marketing. You can contact her at ann@broadvisionmarketing.com.
POSTED BY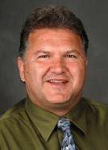 Jaco Grobbelaar the owner of BroadVision Marketing. BroadVision Marketing works with business owners to put in place inbound and outbound marketing strategies that consistently secure new clients. The BroadVision Marketing Training Center is located in Petaluma, CA and primarily serves companies in the San Francisco Bay area.
Jaco can be reached at jaco@broadvisionmarketing.com or 707.766.9778 or connect with Jaco on Facebook - www.facebook.com/broadvisionmarketing - and LinkedIn - www.linkedin.com/in/JacoGrobbelaar. He can also be found at Jaco+.
__________________________________________________________________________
Related articles:
There are Sales Funnels and There are Sales Funnels and . . .
[Video Included] Enticing Your New Lead into Your Sales Funnel
Is the Sales Funnel Really Dead?
___________________________________________________________________________