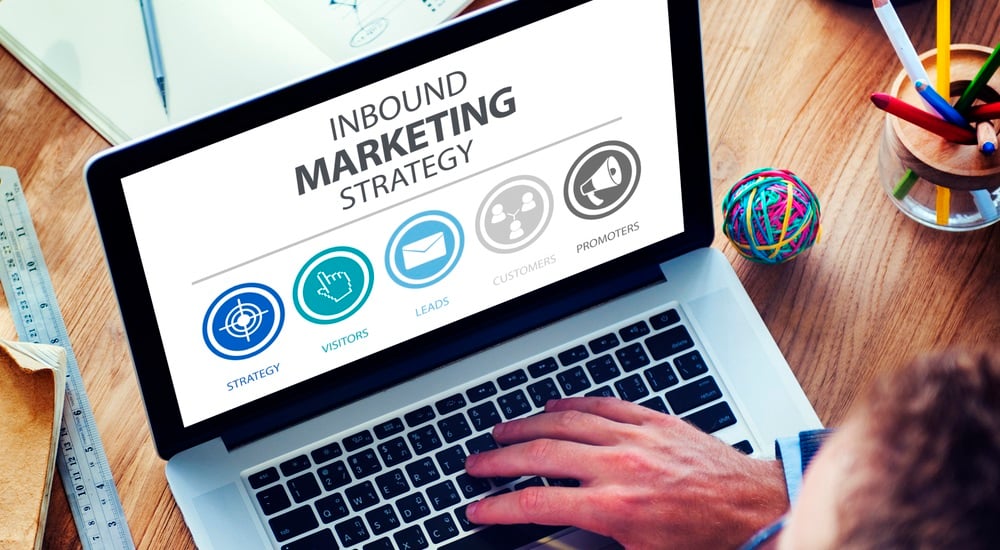 [This article first appeared here in May 2016 and has been updated and expanded.]
Businesses that thrive are efficient and focus on what they do best, and this often means outsourcing certain functions, such as inbound lead generation.
But this approach can be a challenge for smaller companies and start ups.
Inbound Lead Generation: A Critical Key to Successful Digital Marketing
A common reality for start up companies is that they are often doing everything by themselves. Their marketing strategies are usually borrowed from so-called marketing experts, that may or may not work for their business.
And they often struggle to find a cohesive and comprehensive marketing strategy that works for their business.
The ultimate goal of successful marketing is generating good leads. This is true regardless of the approach or methodology used. And many business owners consider themselves good sales people, or they have managed to hire some, so once they have leads they can usually gain customers. Simple, right?
Not so much, apparently. Generating leads, it turns, can be terribly evasive and challenging.
Ultimately, business owners find that without an effective and reliable lead generation strategy, marketing is both time-consuming and inefficient. And because company owners realize that successful marketing is one of the key factors for ensuring their company's growth, a growing sense of panic often sets in.
This eventually leads to one of two different options: These over-worked and overwhelmed owners either hire a marketing manager, or they decide to outsource some or all aspects of their marketing process.
What few owners realize, however, is that there are two major approaches to marketing - outbound and inbound - and it is the latter that has proven to be the most cost-effective for lead generation.
Inbound Lead Generation: Outsource It or DIY?
It is a common practice to outsource product development, accounting, customer service, and many other facets of running a business. Doing so saves overhead, commitment, recruiting time, training time, and the expenses of full-time staff, while allowing you to leverage expert knowledge without all those associated expenses.
Fortunately, this approach can also be taken with marketing and is especially suited to inbound marketing.
But let's take a moment to review what 'inbound marketing' actually is.
In a nutshell, inbound marketing is a digital approach that focuses on attracting customers through content and interactions that are relevant and helpful to them. This is in contrast to the traditional, outbound marketing approach that focuses on interrupting prospects with paid advertisements.
Another way to think of 'outbound' marketing is that it relies on a company starting the conversation and sending its message to an audience. It is strictly all one-way and without immediate response.
Consumers have been bombarded with this approach to marketing through decades of television and radio advertisements, print advertisements in newspapers and magazines, company brochures, catalogues, and, since the Internet, the sending of unsolicited emails.
The result has been a deep and visceral distrust of ads and common dislike for advertising.
However, inbound marketing succeeds precisely where the traditional approach fails. In addition to by-passing consumer's trenchant avoidance of paid advertising, there are several other benefits of inbound marketing. These include:
Simplified sales and marketing work

Increased brand visibility and awareness

Educating your target audience

Increased confidence and credibility

Generating quality traffic and leads

Improved relationship with customers



And, perhaps, best of all, inbound marketing is cost-effective compared to traditional outbound marketing methods. For example, consider the following statistics from invesp:
Inbound marketing costs 62 percent less than traditional marketing and triples the leads.
Properly executed inbound marketing is 10x more effective for lead conversion
The average cost per lead drops 80% after 5 months of consistent inbound marketing.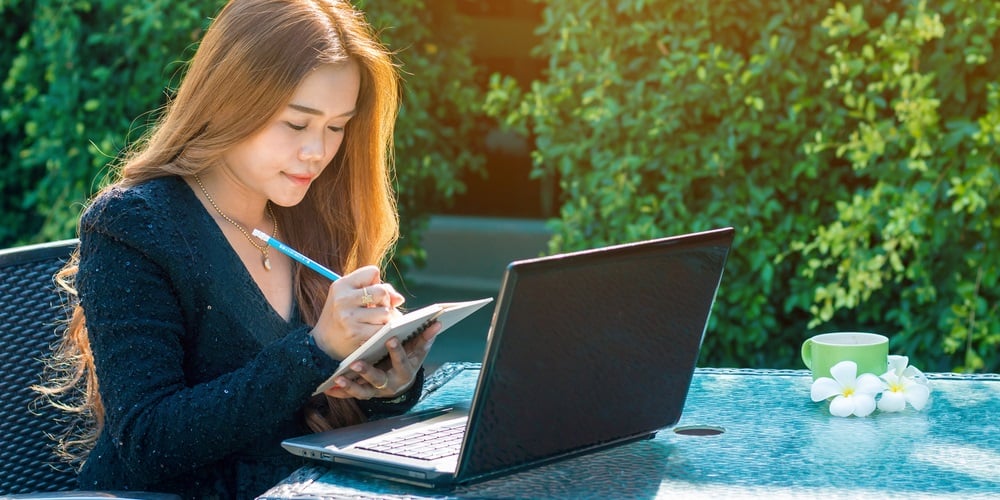 So, What Does Inbound Lead Generation Look Like?
Consumers today - and that includes your audience and your prospects - want to be in control of what they choose to read, see, hear, and watch online and elsewhere. Providing your prospects with content that they want to consume is the mother lode of inbound marketing.

What does that mean?

Here are some examples of inbound marketing tools used to attract attention and generate leads:

Videos
Email campaigns
Infographics
Whitepapers
Ebooks
Case studies
By creating and publishing valuable, relevant, and substantial content that appeals specifically to those whom you wish to attract, you can mount a successful inbound lead generation strategy for your brand.
And, in truth, you don't have to do any of it yourself.
Six Benefits of Outsourcing Lead Generation
Outsourcing is a widely accepted strategy for increasing efficiency within an organization and, when executed wisely, saves time and money, as well. And this can be done with your marketing efforts.
According to an article at Forbes.com,
Outsourcing your marketing team has recently become a more common practice. And since there is still a very small community of successful, talented, and experienced "growth hackers" — or digital growth experts — trying to secure one full-time can cost well into six-figures per year. For new companies, or a company just exploring digital, this makes little sense.

If you're a start up, small business, or an organization focused on other growth initiatives such as product, bringing your marketing efforts to an agency that can strategize and execute across multiple marketing channels could be key.

Additionally, you can get all the perks of having a multi-million dollar marketing staff, but stick within your budget. Outsourcing provides these digital experts — who have likely worked with top-tier brands — at a fraction of the cost with no long-term commitment.
Here are several other ways your company can benefit by outsourcing your lead generation:
1. Lower Your Total Cost
Hiring an outsourced marketing firm is less expensive than hiring a full-time in-house marketer.
2. Access a Broader Skill Set
Hiring a team of marketing professionals provides more diverse skill sets than a single employee.
3. Have Greater Scalability
A team of outsourced marketing professionals means a brand can manage increased marketing.
4. Eliminate Hiring and Training
Marketing personnel typically stay with a company for just one to three years before moving on.
5. Gain Outside Perspective
An outsourced marketing firm can provide a fresh and objective view of your marketing strategy.
6. Regain Your Essential Focus
Hiring a marketing firm allows owners and their staff focus on their primary jobs.
Can I Do My Own Inbound Lead Generation? Yes, But...
Part of the beauty of inbound marketing is that it is largely intuitive and focuses on serving your audience.
As our friends at HubSpot explain,
"Inbound marketing is a business methodology that attracts customers by creating valuable content and experiences tailored to them... inbound marketing forms connections they are looking for and solves problems they already have."
It is essentially doing digitally and with published content what we do naturally face-to-face with a customer or prospect. Only the tools and channels differ.
For example, were you to choose to engage in your own inbound lead generation efforts, here are some best practices that you could consider:
Focus on generating quality one-to-one engagement.
Develop a sound social media presence.
Start and maintain a business blog.
Focus on video marketing - especially short-form video.
Elicit and leverage user-generated content.
Optimize your website for SEO and user experience.
These are some of the highly-effective and easily implementable strategies to generate inbound leads for your brand. However, most smaller businesses find that the amount of time, the level of skills and expertise, and the consistency required to "do inbound marketing" effectively can be a strain on resources.
What is needed is a strategic partnership with an experienced digital marketing firm that fully understands inbound lead generation methods and tools,
In addition, what is needed is a firm that understands how to effectively integrate a client's expertise and proprietary knowledge to produce content and a content marketing strategy that resonates with their client's audience.
Be Strategic With a Goal of Increased Efficiency and Results
Outsourcing your lead generation functions is a big decision for any company. Done properly, it can bring huge value by placing your organization's lead acquisition in expert hands. The key is to truly know and understand your own company and its needs, so you can make the right choice for the future growth of your company.
Another aspect of outsourcing is that it allows you to quickly access qualified experts for your marketing team to handle any upsurge in demand until your own staffing is caught up.
You can also use your outsourcing partners to provide additional help with new product launches, service upgrades, and other one-time events that require a temporary demand for marketing functions.
BroadVision Marketing for Your Inbound Lead Generation
Reaching your marketing goals with an inbound marketing strategy takes time.
This is one of the truths of digital marketing - most people will want to consume your content for a while before they reach out to you or decide to buy. Yet, without a strategy of generating and distributing consistent, quality digital content - such as short-form video or blog articles - your goals may never be met.
One of the main purposes of your website, of course, is to generate traffic and, as a result, generate leads. And a program of effective inbound lead generation is one of the best ways to make that happen.
The good news is that you don't have to do alone!
As we pointed out in this article, efficient marketing involves partnering with those who can perform certain tasks better than you can. And we believe that one of the best investments for efficient marketing that you can make is to partner with the experts at BroadVision Marketing.
We'd love to talk with you and learn more about your company's inbound and digital marketing needs so you can make an informed decision.
Contact us today and call BroadVision Marketing at 707-799-1238.