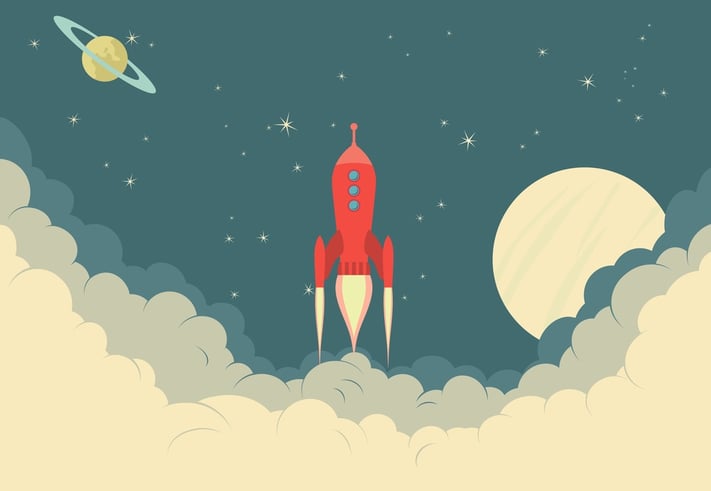 There are many ways to increase your web traffic using an inbound marketing strategy, but one of the best is providing offers for prospects that bring them to a landing page. But just having a landing page is not all there is to the process. Your landing page needs to be optimized in order to maximize your actual conversions.
Breaking Down the Killer Landing Page
While there are a number of approaches to crafting a killer landing page, there are some common rules of thumb you should follow to to increase your potential for driving web traffic to your site.
The last thing you want to happen to a visitor to your landing page is confusion. Your landing page(s) should be compelling, clean and designed to bring your visitor along a simple path.
"A Perfect Landing Page"
To provide you with tried and tested ideas on how to improve your next landing page design, this infographic from Kissmetrics is a great resource.
After you build your new landing page it's a good idea to continually test variations of key elements, track your results, and make adjustments as needed to improve your conversion metrics.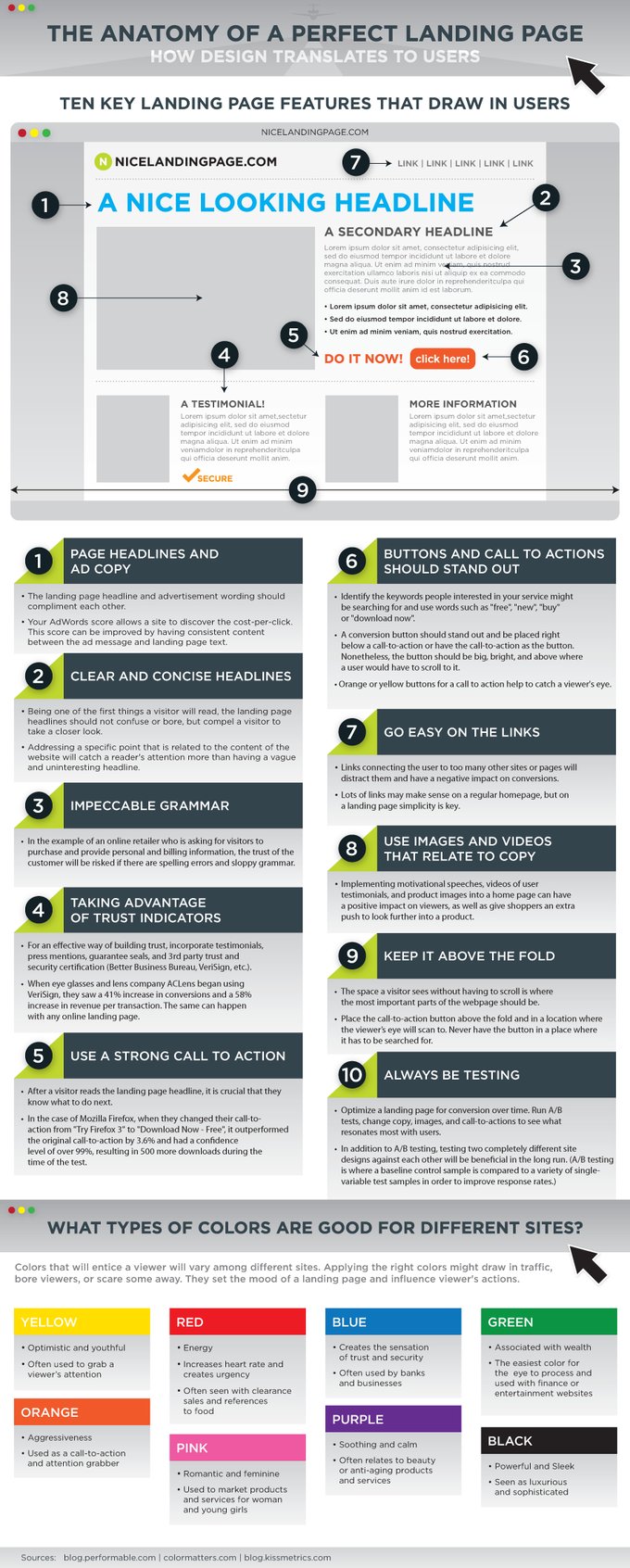 How Many Killer Landing Pages? More is More!
Landing pages are critical pages on your website since a typical website is mostly static, with little changes being made on the pages. A blog, on the other hand, can and should be active with fresh content posted regularly. But visitors usually only visit your blog after they have already come to your website.
Landing pages, on the other hand, are pages in your website that your potential clients have been taken to from somewhere else, and where they might choose to answer a call-to-action.
A landing page creates interaction between the website and the visitor. When people interact with your landing page, they are telling you that they're interested in whatever you're offering. And if your offer is good they may be interested enough to come back again and eventually become a buying client.
But one landing page is not enough!
In fact, according to HubSpot, most companies don't see an increase in leads when they only increase their total number of landing pages from five or less up to between six and ten pages. However, companies do see a 55% increase in leads when increasing their number of landing pages from 10 to 15.
And the leads for a company that has 40 or more landing pages on their website averages over 5 times the number of leads for those with only five or less landing pages!
In other words, if an average company generates about 100 leads per month using less than five landing pages, their competitor - hosting over 40 landing pages (and offers!) is generating over 600 leads during the same time frame.
Bring On the Landing Pages!
You really need to create as many landing pages as you can create viable offers for because having many offers will entice different kinds of potential customers. Some need or prefer basic information or a white paper, some are attracted to tip sheets or tool lists, while others are ready for you to contact them.
Bottom line: the more landing pages on your site the better.
To have 40 landing pages, you need to have 40 offers. The good news is you don't have to create them all today:
You can take time to create offers about things that your customers are interested in.
You might want to create a white about answering those questions that you in person have answered more times than you care to count? That's a good place to start creating guides, white papers, reports or whatever you want to call them.
Finally, you need to have different kinds of presentations to catch the interest of the different learning styles of your potential clients. Some will like webinars, others ebooks, slide shows or podcasts that they can download and listen to while in the car or on a run. Your visual learners will gravitate to videos. Do you have plenty of each?
Basic Strategy Approach: Start With What You Have and Add On Gradually
Where should you start with a multiple landing page tactic? Well, you most likely have some great information already. This can be turned into usable pieces of content that can each have it's own landing page. For example, you can:
Repurpose written articles to fit different target markets, places in a sales funnel, and presentations.
Do such simple things are changing the formatting, rewriting to a different reading level, adding some examples.
Put some of your blogs together to create new PDFs, reports, webinars, etc.
Take some of the data you have been compiling and create an infographic to add to your report.
All these changes you make to your basic offers can easily go on different landing pages appealing to different members of your target market.
You don't have to wait until you have 40 offers before creating your killer landing pages. Start where you are with what you have now.
Perhaps you will want to remove some of the old landing pages and create new ones for the old offers. That is what is so great about landing pages. Since they are alive, you can do a/b testing to see which work better.
Here's to happy landings!
Getting Help With Landing Pages and Your Inbound Marketing Plan
If you are considering getting help with your company's marketing efforts, it is helpful to have the insights of a third-party, a marketing professional, to assess and assist with your strategy.
BroadVision Marketing offers helpful information on how to use LinkedIn. You can get free advice during your Free Complimentary Inbound Marketing Session which will help you learn more about LinkedIn and its place in Inbound Marketing. You can also call BroadVision Marketing at 707-799-1238.
Still not sure if Inbound Marketing can work for you? Click on the button below and download our free Inbound Marketing data charts. The proof is in the numbers!