Many marketers using inbound marketing still feel there is no place for Pay-per-Click (PPC) in their strategy. But could that be a bit short-sighted?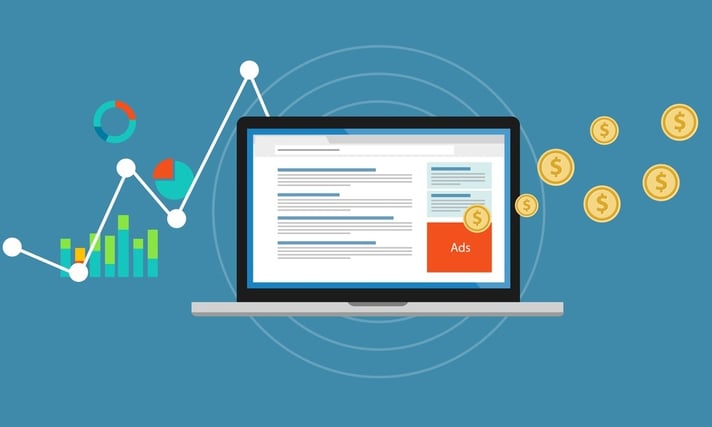 Despite the obvious differences, there are many aspects of PPC that are not only compatible, but even quite similar to inbound marketing. At the core of each is the need for effective search engine optimization since both are elements of what is often called "search engine marketing".
Pay-Per-Click Marketing and Inbound Marketing
Pay-Per-Click, or PPC, much like inbound marketing, allows people to find you when they searching for a business or service like yours. Consequently, PPC isn't rally unsolicited advertising like billboards or broadcast advertisements. However, It is still an advertisement that is paid for - but only when it is clicked on by a search engine user.
Although PPC ads do not appear in the organic search results themselves, they do, however, show up on the same page with related and relevant organic search results. In other words, if a searcher is looking for "wholesale bakeries near me", your PPC ad for bread making machines is not normally going to show up.
But if a prospect is searching for "bread making supplies" it is quite likely your ad could appear alongside the relevant organic search results. And the better your search term selection and keyword research, the better fit your ad will have when it does appear.
Inbound marketing, of course, relies heavily on search engine optimization (SEO) and relevancy of key words and search terms. Inbound leverages this with content optimized for relevant search results. However, unlike paid ads, organic results are determined by a variety of other factors and only appear in one place on a search page.
Both approaches use search terms, key words and strive for achieving the highest page ranking possible.
Online marketing leaders disagree with the role of PPC when it comes to inbound marketing. Hubspot is credited with coining the term "inbound marketing" and, according to their definition, PPC is not part of inbound, because it is paid media.
Others, such as Larry Kim from the PPC blog Wordstream and SEOMoz head Rand Fishkin have held out that PPC can be considered a part of inbound since the ads only show up when certain terms are searched for. This is far more like the inbound methodology than traditional advertising. They represent ads that are largely controlled by search engine user's choices.
Using PPC Alongside Inbound Marketing
Hubspot created a webinar that explored the distinctions between the two approaches and how they can be used together. Here are some of the highlights of that presentation:
Some traditional forms of outbound marketing are:
Telemarketing
Trade shows
Direct mail
Email blasts
Print ads
TV/radio ads
Typical tools for Inbound Marketing include:
SEO / SEM
Blogging
Social Media
RSS
Free tools/trials
Public Relations
In addition, PPC is usually fast, relatively easy, but expensive and temporary. Inbound, on the other hand, requires more time and effort, but also less money and the results are longer lasting.
While there are a number of ways the two approaches complement and support each other, there are two main ways they can be used together to enhance your marketing results.
Using PPC to boost results for a content offer is one approach. When you have a specific piece of content that is designed for your particular target market, using a PPC strategy can boost results using keywords that, while highly relevant to your audience, might not rank in search engine results meaning you wouldn't be found.
You can use your PPC campaign as a research tool for keywords to use in your inbound campaign. The problem with typical keyword research using the Google Keyword Tool, for example, is that it doesn't tell you which keywords convert well for your specific business. Knowing which variations of certain keyword phrases convert better can save you time and effort.
Not only that, the "search terms" report in Google Adwords can provide valuable insight into what phrases prospects are using to find products or services like yours.
The bottom line is that PPC and inbound marketing are two of the most effective Internet lead generation methods available.
And they really are compatible.
PPC and Inbound Marketing Can Work Together
As noted earlier, quality search results driven by content marketing is the fuel of an effective inbound marketing strategy. High-quality, relevant, and consistent content is one of the main keys to driving traffic and attracting prospects to your website.
This is true for your PPC ads, as well. And together they can make for a powerful online marketing strategy
However, the challenge for most business owners is in having to create, manage, monitor and update a never-ending stream of content, ads, and SEO work. What is an owner to do?
While it is possible for a business owner or marketing manager to generate all of their own content and build their own PPC campaigns, doing all that while developing and implementing an online marketing plan all by themselves is not feasible. The reality is that it takes time and it takes a variety of skills and knowledge that most business owners don't have, or don't have the time to acquire.
One of the best solutions for this challenge is to hire a local inbound marketing agency to manage and execute your Internet marketing for you. Because the plan can be custom fit to your business size and your particular needs, the cost to you for outsourcing can be comfortably affordable.
Get your Free Complimentary Inbound Marketing Session to help you make an informed decision or call BroadVision Marketing at 707-799-1238. And take a moment to download this informative resource entitled"10 Powerful Inbound Marketing Charts" to support your own marketing efforts!