They say the more things change, the more they stay the same. And this is true in SEO and Inbound Marketing. Somewhat.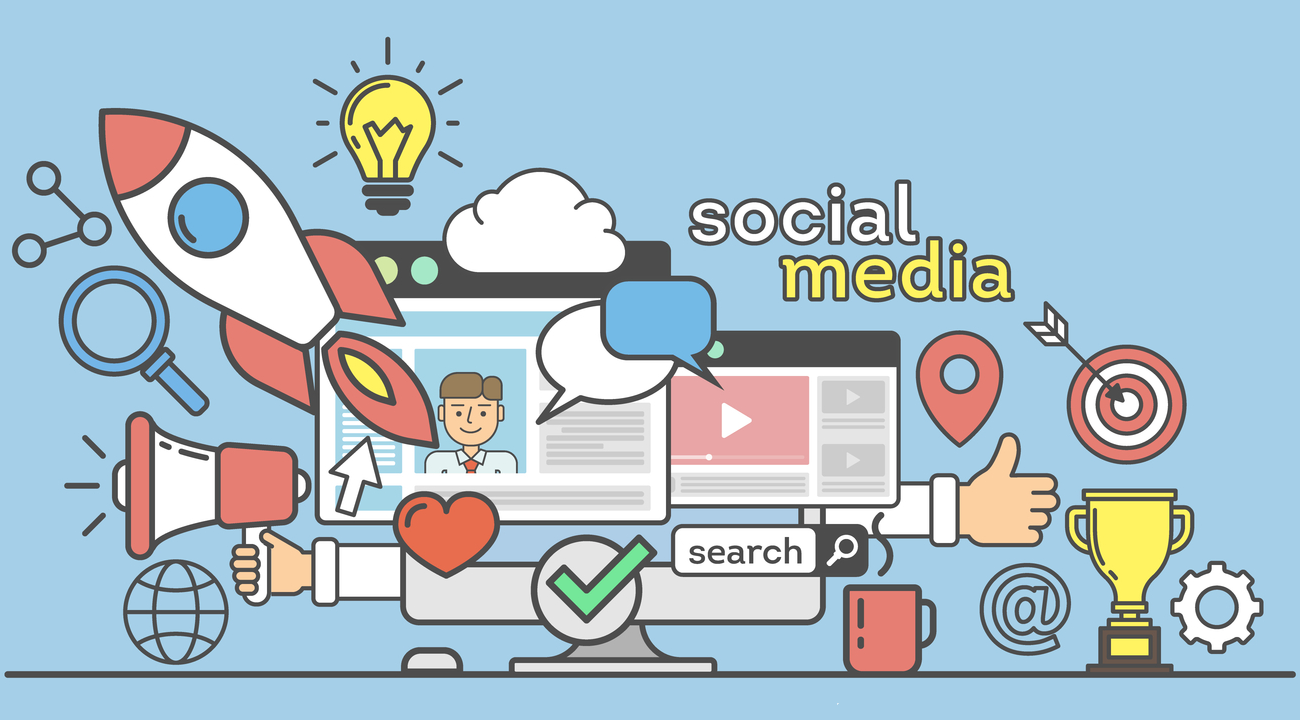 The question every marketer and small business owner must ask is, "What's changed and what has stayed the same?"
Let's start with the answer to the latter half of our question: "What has stayed the same?"
It's All About the Customer
Two things that every marketer and business owner must embrace and hold above everything else in marketing of any kind, even inbound marketing, are:
The fundamental need for attention from prospective customers
The fundamental value of individual customers
These two dynamics never change and they never go away.
Without attention, all marketing is in vain. If no one is paying attention to you, you are invisible for all practical purposes. Which means that all your inbound marketing efforts - while not disruptive nor interruptive like traditional marketing and advertising - must still succeed in attracting attention in order to have a chance of succeeding.
Secondly, the goal of marketing is not to "generate leads" or even "prospects" - it is to gain the attention and engagement of individual human beings. The constant danger for marketers is to fall victim to the trap of viewing customers and prospective customers as numbers, metrics, data sets and mere "personas" or "avatars."
They're none of those things, and the brand that elevates the humanity of the customer experience above marketing tactics and metrics will inevitably come out ahead of the rest.
What's Changing for Inbound Marketing Practices
The tactics and even strategies of inbound marketing do not so much "evolve" as much as they simply transform and shift over time. Simply put, what worked well five years ago doesn't work so well today. The tools we used back then may not even be around today. Here's some top shifts with inbound marketing tactics you should be aware of.
1. More "Free" Content; Fewer Forms to Fill Out
"Gating" content is the practice of requiring a visitor to fill out an online form in order to access or download your content. There was a time not so long ago when it was often recommended to "gate" as much content as possible so as to capture as many email addresses and contact information as possible.
However, the trend for online visitors has been to skip the process altogether and move on. That's largely because visitors expect to be bombarded with emails trying to sell them something. Your free report or eBook is probably not worth the effort in their minds. In fact, there are few content pieces that a website visitor will feel is valuable enough to exchange their contact information for.
The better approach today is to create less landing pages, make sure they are well-designed, and use them for only your most valuable content and offers.

If the content isn't valuable enough to put behind a form, use it as a blog or pillar page on your site. Remember: making valuable knowledge that helps your audience freely available is one of the easiest and most effective ways to build trust with that audience.
2. Moving Away From Only Keyword-Focused Content
For decades, any content worth publishing and distributing had to be "keyword rich" and it's success was said to hinge on the value of the keywords used. Today, not so much.
Since Google introduced it's Hummingbird search algorithm in 2013, it began analyzing phrases instead relying on keywords alone. Other algorithm updates have followed since and this has caused a major shift from "keyword" to "topic-focused" SEO. As a result, the traditional view of using "keywords" in online search has changed dramatically.
Keywords still play an important role in online search, but the focus needs to be on the topics you want to create content for and understanding how users on Google will search for these keywords.
Getting your content ranked isn't a matter of manipulating Google by stuffing keywords in all the right places. Today is is all about relevance and providing an exceptional experience to searchers.
According to an article at Search Engine Journal,
"SEO friendly" content is content that, first and foremost, answers a searcher's question. This means that the topic of the page itself will be dictated by the questions your audience is asking.

This also means that not all content is relevant for a search audience. Some content is written for thought leadership or to break news (new ideas = no existing search demand). Other content is written to attract social engagement.
3. Content: Quality Over Quantity
The thrust for this shift goes back to the previous item - the move away from keyword-focused only content.
Online marketers, especially those who practice inbound marketing, have always believed that "content is king." In fact, not so long ago, HubSpot had determined that brands publishing 16 or more blog posts per month were getting 3.5 times more traffic than those companies that posted four or fewer posts per month.
However, in recent years, this emphasis on content quantity has seemed to diminish.
Content overwhelm and information overload may be partly to blame, but the impact of Google's updated algorithms on search behavior is probably the biggest factor.
Recent 2019 Google algorithm updates have made it clear that content quality is an important ranking factor. They want their users to be able to find the most complete answer to the search query as quickly as possible.
In announcing the BERT algorithm update, Google noted,
These improvements are oriented around improving language understanding, particularly for more natural language/conversational queries, as BERT is able to help Search better understand the nuance and context of words in Searches and better match those queries with helpful results.

Particularly for longer, more conversational queries, or searches where prepositions like "for" and "to" matter a lot to the meaning, Search will be able to understand the context of the words in your query. You can search in a way that feels natural for you.
In addition, Google has added more structure around quality in their Search Quality Evaluator Guidelines.

Google has explained that Expertise, Authoritativeness, and Trustworthiness all play a factor in determining whether a web page or online content is a "quality" answer to a search query. Consequently, marketers should focus on quality content that provide the most thorough answers to search queries.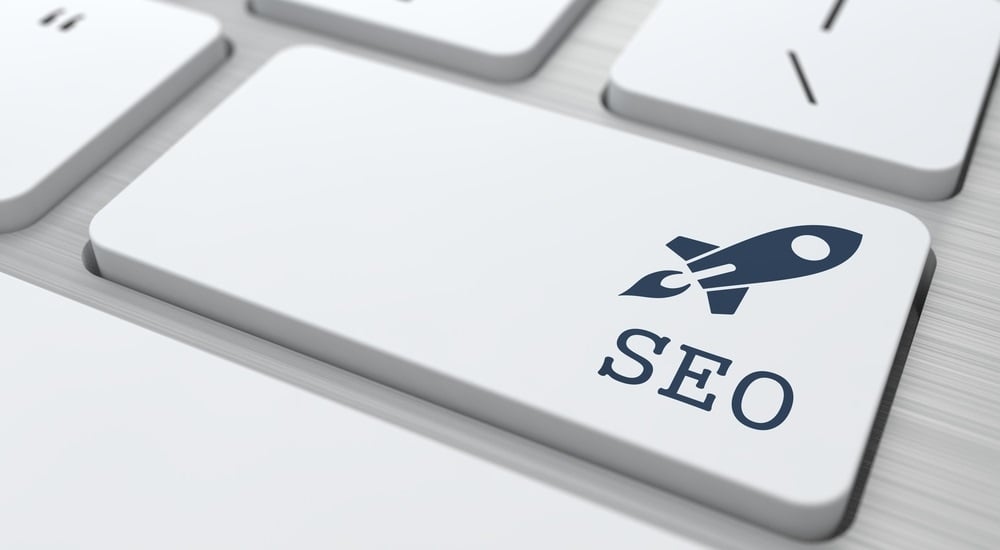 What's Changing for SEO Strategy
Inbound marketing tactics and strategies are closely linked to, and highly dependent on, search engine optimization or SEO. One might even argue that the changes in SEO demands and practices largely drive the changes with inbound marketing efforts.
Here are a few of the top key changes in SEO for 2020.
1. Good User Experience Is Not Optional
As we noted in the previous section, Google is passing judgement on the quality of your content.
According to HubSpot,
As Google began to provide better results to its users, they were able to invest more in their search algorithm. Through this investment, they were able to qualitatively assess the effectiveness of their algorithm, and then make quantitative adjustments to the weights of ranking signals for particular query intents. As a result, a good user experience is more important than ever.

It makes sense. If Google sends you to a webpage, they want to make sure you have a good experience on that page: they are a business and they want to delight their users. They need to ensure that users have a good experience on that page to keep people coming back to Google.
So, what can you do?
Focus on improving function such as page load time, bounce rate, time on page, page views per visit, and how far a reader scrolls down the page.
The overriding goal is to consistently create quality content that people can easily access. This kind of content will easily satisfy a search engine's ranking algorithms and help your content rank better organically.
2. More Content Alone Is Not Enough
Let's start with your home page. This is arguably the most critical page on your website and often the most abused in terms of content. Brands often fall victim to either putting too much content there, potentially scaring off or confusing visitors, or by not having enough content, leaving visitors confused.
You should have just enough homepage content to clarify who you are, what you do, where you're located (see next item), your value proposition, and next steps for the visitor. Your home page visitors should be satisfied, not overwhelmed, underwhelmed or confused.
And what about the rest of your site? The prevailing notion is that the more pages your site has, the better you're going to rank on search engines like Google. The idea is that the more there is to be indexed by the web crawlers, the bigger the "footprint." But it doesn't quite work that way.
First, not every page does get indexed. Secondly, a page can get indexed, but not remain in the index. For example, search engines may omit a page because it's too similar to other content already indexed. And third, just because you have pages indexed doesn't mean they contain quality content.
As Google WebMaster Trends Analyst Martin Splitt pointed out in an interview,
"You have to have really good content. And that means you have content that serves a purpose for the user. It's something that users need and/or want."
Having multiple pages can help your search engine results, but only if the content on those pages is deemed to be quality content by the search engine algorithms.
3. Local SEO Matters More Than Ever
If you're a local business, especially a more traditional "brick-and-mortar" store, then optimizing for local online search is absolutely critical to help you get found by people who are nearby and more likely to buy from you. Local SEO focuses on increasing search visibility for businesses that serve their communities face-to-face.
HubSpot notes that,
Local search is powerful for small businesses: four out of five consumers use search to find local information, which means if your business isn't optimized for local search, you could be missing out on 80% of your potential customers. In short, local SEO is critical if you want your business to stay relevant.
Local online search is exploding, especially voice search.
In fact, 46 percent of all Google searches are for local information. And of those local consumers searching online with their smartphones, 88 percent visit or call a store within a day.
A blog post at Smart Insights shares these stats concerning the state of local SEO in 2020,
By 2020,

around 50% of searches

will be voice-based so there will be less typing involved. This will give rise to a higher number of long tail keywords and hyperlocal searches.
Reviews will play an important role in businesses having more positive reviews ranking higher on the local search results.
User engagement will be the key. Google will give higher importance to businesses that receive the maximum engagement.
Google My Business is arguably the foundation for effective local SEO. Because Google only wants to share content it can support and verify, Google My Business is their tool to help your business meet their own needs, as well. Once Google verifies your business as authentic, you could potentially find your business occupying a coveted sidebar space in Google local search.
Getting Help with Inbound Marketing and SEO
Inbound marketing is a powerful strategy for boosting traffic to your business, but you don't have to do it alone nor master it yourself. You can get professional help. The reality of inbound marketing and SEO is that achieving your marketing objectives can take time.
It won't just happen with some random blog posts, video or other content you put out there only once in a while. People will need to consume your content for a while before they'll contact you. Yet, even with consistent, great content compelling them to do so, your marketing goals may never be met without good SEO and a solid inbound marketing strategy.
The good news is that you don't have to figure it all out alone.
In fact, one of the best investments you can make with your marketing budget is to partner with a solid firm like BroadVision Marketing.
Click this link to get your free Complimentary Inbound Marketing Session so you can make an informed decision, or call BroadVision Marketing at 707-799-1238.