Even if you're not a marketer, you've heard how important it is to have a mobile-friendly website. Now Google is making changes to make mobile-friendly a priority. Are you prepared?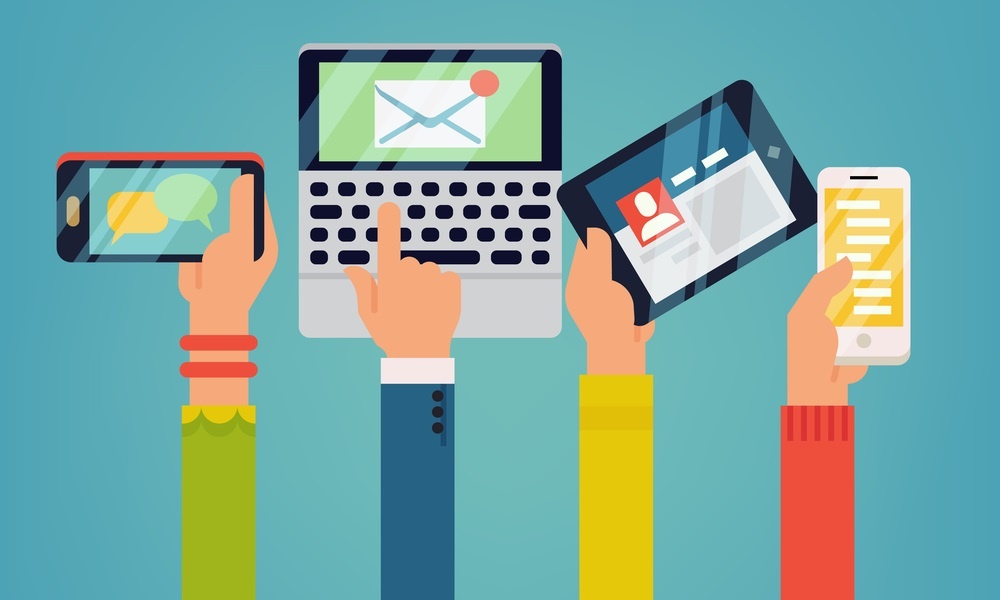 In March 2018 Google announced in a blog post that they were officially beginning to migrate sites for "mobile-first indexing." The post noted that,
"To recap, our crawling, indexing, and ranking systems have typically used the desktop version of a page's content, which may cause issues for mobile searchers when that version is vastly different from the mobile version. Mobile-first indexing means that we'll use the mobile version of the page for indexing and ranking, to better help our – primarily mobile – users find what they're looking for."
What Is Mobile-first Indexing?
Let's start with a brief explanation of "indexing."
When Google indexes websites, what is it doing exactly? In simple terms, indexing is how Google adds web pages into Google search. Think of it this way: if your web pages are not in Google's (or any other search engine's) index, they won't be found with an online search.
First, your webpages are "crawled" by Google. And what does that mean? According to a post at Shoutmeloud.com,
"In the SEO world, crawling means following your links and "crawling" around your website. When bots come to your website (any page), they follow other linked pages also on your website."
Typically, Google will crawl and index your pages. If needed, a website can have "no-index tags" on specific pages which just means that those pages will not be added into the web search's index. Additionally, most websites have a sitemap to aid with the indexing. Google notes that,
"A sitemap is a file where you can list the web pages of your site to tell Google and other search engines about the organization of your site content. Search engine web crawlers like Googlebot read this file to more intelligently crawl your site."
So all of this brings us to Google's latest efforts: mobile first indexing.
In keeping with Google's ongoing efforts to make the web more mobile-friendly and to keep in line with user behavior, mobile-first indexing is their latest initiative.
Mobile-first indexing means that the mobile version of your website is now going to become the starting point for what Google includes in their index. In addition, in terms of search engine optimization (SEO) concerns, it will be the baseline for how Google determines search rankings.
Until now, this was not the case. The venerable desktop site is and was considered the primary version of a website. The mobile site was treated as an "alternate" version for indexing and other purposes.
This usually meant that the desktop version of the site would be prioritized for SEO and marketing in terms of content, backlinks, etc. The mobile version might have less content, less markup and structure, nor as many backlinks. This, of course, would not be the case for the mobile version of mobile-friendly website.
Coming Soon to a Mobile Device Near You
As of now this change is in the first stages of testing with only a few sites being evaluated for now.
in June 2017, Gary Illyes, webmaster trends analyst at Google, stated that it will probably be a few years before "we reach an index that is only mobile-first."
Google has also stated the following on the Webmasters Blog, in a blog post dated Dec 18 2017:
"We will be evaluating sites independently on their readiness for mobile-first indexing based on the above criteria and transitioning them when ready. This process has already started for a handful of sites and is closely being monitored by the search team.

"We continue to be cautious with rolling out mobile-first indexing. We believe taking this slowly will help webmasters get their sites ready for mobile users, and because of that, we currently don't have a timeline for when it's going to be completed."
Why Mobile-First?
Google is referring to this approach as "mobile-first" because it will still be indexing desktop sites. This is not going to be a "mobile-only" index. If your site, for example, is not mobile-friendly or does not have a separate mobile version, your desktop site will still be included in the index.
However, be aware that by not providing a mobile-friendly version you may see a negative impact on the rankings for your site. And, looking ahead, a site with a solid mobile-friendly presence will potentially see a boost in rankings.
What this also means for website owners and managers is that the mobile version will be considered by Google as the primary version of your website. This should mean that if your mobile and desktop versions are both optimized mobile, or if your desktop website is a responsive design, you should not experience any real change in your site's performance in search results. Mobile optimization is a priority!
In fact, according to Google's blog post on this, if your desktop website version is responsive, or if you have identical desktop and mobile versions, you shouldn't have to do anything differently than you are now.
We would throw in one minor recommendation, however: if you are still using a separate mobile site – or don't have any mobile-friendly web presence – you really need to change that now. The best option today is to have a desktop website that is fully responsive and mobile-friendly.
And even if you already have a totally responsive site, you should make sure that your mobile page speed and load time are optimized for the best mobile search experience. This would include all images and other elements that tend to slow a site's loading time on a mobile device.
How do can you find out if your current website is "mobile-friendly" by Google's standards?
That can easily be done using Google's own mobile-friendly testing tool found here: https://search.google.com/test/mobile-friendly
Final Mobile-First Considerations
Many web designers set up sites to hide some mobile site content in tabs save space. According to Google, this is not an issue because it will treat this content just as if it was fully visible as long as the hidden content is still accessible to Google's bots.
The final point is that, even if you don't have a mobile version of your site nor a mobile-friendly desktop version, your website will still be indexed. Unfortunately, it is very likely that your future search engine rankings are going to suffer.
This will probably occur regardless of whether a search is made on a desktop or a mobile device. Your search results will not rank as well because Google will perceive it as having a poorer user experience than other sites.
Bottom line? You need to have a fully optimized mobile-friendly website sooner than later.
Getting Help With Your Mobile and SEO Strategy
If you are considering getting help with your company's marketing efforts, it is helpful to have the insights of a third-party, a marketing professional, to assess and assist with your strategy. BroadVision Marketing offers helpful information on how to create local SEO strategy.
You can get free advice during your Free Complimentary Inbound Marketing Session which will help you learn more about local SEO and its place in Inbound Marketing. You can also call BroadVision Marketing at 707-799-1238.
Still not sure if Inbound Marketing can work for you? Click on the button below and learn more about our SEO services.