You've probably heard it before, but one of the constants of SEO, online marketing, and blogging strategies is that they change. So, what still matters?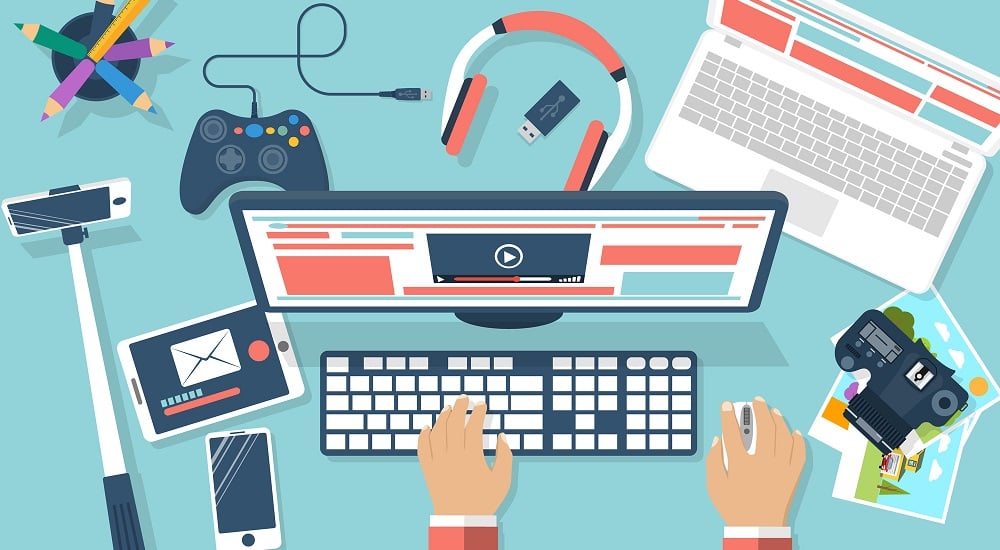 The short answer is, "It all still matters." The longer answer is, well, longer.
The More Things Change and SEO
Search Engine Optimization, or SEO, is just as critical - if not more so - than it ever has been since the advent of online marketing. The nature of SEO has evolved over the years and will continue to do so for the near and foreseeable future.
What this means for businesses is that they should have access to an informed and up-to-date resource for maintaining their SEO and online marketing efforts.
Online marketing, while it will always be founded on "eternal" marketing principles, is built on technology, strategies, and tactics. These, on the other hand, are not eternal nor even very long-lived because of the pace of change in this industry.
In simple terms, strategies that worked great for many businesses 10 years ago don't today. Tactics are, in large part, determined by technology. Since technology doesn't sit still, tactics change accordingly. There are a few approaches that still work well and are, in technology terms, ancient.
Take email, for example.
Email has been with us for about 40 years now and, surprisingly, it is still a robust technology tool that is used as much as ever. In addition, it is also a powerful marketing tool that has evolved in terms of tactics and strategies, but not so much in terms of actual technology.
But can we say the same thing about business blogging?
From Humble Beginnings - Business Blogs
Looking back through the mists of time we can trace the convoluted history of blogging back to 1994. According to a piece at Themeisle.com,
"Most experts agree that the first blog was Links.net, created in 1994 by then-student Justin Hall as a place to publish his writing. The site consisted entirely of brief posts, each one sharing a link and some of his thoughts on the content within."
Others quickly followed by creating their own sites to share their lives, thoughts and opinions. At the time these online pages were known as web journals, diaries, or personal pages.
HubSpot notes that,
"But it wasn't until December 1997 that the term 'weblog' came to be. It was first used by Jorn Barger, creator of the website Robot Wisdom. He pioneered the term to describe a 'log' of his internet activity, much like Hall did in 1994, which largely amounted to a list of the links he visited.

In 1999 -- though no one is quite sure exactly when -- then-programmer Peter Merholz (who later went on to head up design at Groupon, OpenTable, and Jawbone, among others) shortened the term 'weblog' to 'blog.'"
But what about businesses? When did corporate entities embrace blogs for their company websites and why?
According to a blog post (fittingly!) by marketer John Cass, the first public-facing corporate blogs cropped up between 2002 and 2005 from companies such as Macromedia, Autodesk, Dell, Stonyfield Farms, GM, and IBM. Comcast followed shortly after in 2008.
The strategy and tactics of business, or corporate, blogging has evolved over the last 15 years or so. And today, according to HubSpot, it's an integral part of online marketing and content strategy, having been shown to increase lead flow up to 700% for some businesses.
Which is a good answer for "Why?"
So, Does Business Blogging Still Matter?
Again, the short is an emphatic, "Yes!"
A longer answer would include the following from HubSpot,
"If you're building out a scalable content marketing strategy, one great place to start is by setting up or improving a business blog. Blogs allow you to publish lower-maintenance content, gain search traffic to your site, discuss your product, and show your expertise on industry topics.

Blogging is such a scalable and affordable approach that it's the third-most-common content marketing strategy for businesses. And, marketers that prioritize blogging see 13-times the ROI of businesses that don't."
We could spend a dozen paragraphs or more plying you with the various reasons why having and using a blog on your business's website is still highly valuable. Instead, let's look at the facts:
70% of people would rather learn about a company through articles rather than advertisements.
80% of internet users interact with both social media sites and blogs.
Businesses that blog get 55% more website visitors than businesses that don't.
Marketers who prioritized blogging received 13X more ROI than companies that did not in 2019.
Blogging is the third most common content marketing strategy, after video and eBooks.
Companies with blogs produce an average of 67% more leads monthly than companies that don't blog.
Blogs can result in a 434% increase in indexed pages and a 97% increase in indexed links.
So, to put it somewhat succinctly, having an active blog on your company's website is a critical component of an effective SEO and online marketing strategy.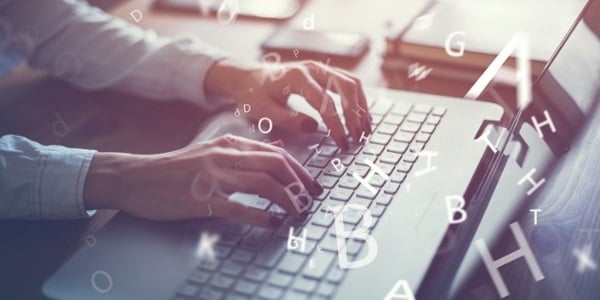 Making Great Blogs Happen
Fortunately, blogging is probably the lease technical content creation available aside from email marketing. And even that can get pretty tech-y.
In fact, pretty much by anyone with an average command of the language can write a quality, relevant, and solid blog post. But there is a bit more to the blogging process than simply writing.
So, what does it take to craft such a thing?
Here's a summary of a simple blog post writing formula:
Step 1: Identify your blog post's topic. In addition to a general "informational" post, HubSpot lists four other blog types:

List
Curated Collection
SlideShare Presentation
News Piece

Step 2: Craft a headline, or title, that is both informative and will capture readers' attention. You might come up with a few different working titles to approach the topic and help you focus your writing.
Step 3: Organize your content in an outline. This will make the writing go smoother, faster, and help ensure you have everything covered you need to and in a logical order. Your readers will appreciate it, too!
Step 4: Now, write a great intro! Here's some expert advice on that from the folks at HubSpot,
"First, grab the reader's attention. If you lose the reader in the first few paragraphs — or even sentences — of the introduction, they'll stop reading (even before they've given your post a fair shake). You can do this in a number of ways: tell a story or a joke, be empathetic, or grip the reader with an interesting fact or statistic.

Then, describe the purpose of your post and explain how it will address a problem the reader may be experiencing. This will give the reader a reason to continue reading and offer a connection to how it will help them improve their work/lives."
Step 5: Use images to enhance your post, improve its flow, and provide clarity. It should go without saying, but never use random images you "find" on the Internet. Always use either original images you own, or images you have purchased.
Step 6:

Proofread and edit your post.

The editing process is an important part of blogging and should never be overlooked, especially for a business blog. If you're doing the job yourself you may consider using The Ultimate Editing Checklist from our friends at HubSpot, or using a free grammar checker like Grammarly.


This formula can help you create good blog posts, but for maximum search engine optimization (SEO) and for posts that support your online marketing strategy, there's a bit more beyond these steps,
The reality is that learning, understanding and effectively implementing SEO best practices along with developing and executing an effective online marketing strategy is a bit more than most business owners or managers have the time or resources for.
This is why it is a smart investment and an essential part of your overall strategy to outsource this work to a reputable and reliable inbound marketing firm like BroadVision Marketing.
Your Partners for SEO and Inbound

Marketing

Blogging should still be a significant part of your inbound marketing strategy. And high-quality, relevant written content is one of the main keys to attracting qualified prospects and customers.

Content can take on many other forms in addition to blog posts, such as video, eBooks, white papers, email, slide decks, infographics, webinars, and even the pages on your website.

However, the challenge for most business owners is in creating this never-ending need for fresh content. Then there is the additional challenge of determining how best to distribute and use that content to carry out an effective marketing strategy.

Fortunately, you don't have to attempt this on your own!

Your options for implementing a successful and affordable content marketing strategy also include finding a professional firm that can work with you to maximize your efforts.

A qualified agency like BroadVision Marketing will develop a road map with an implementation time line, marketing milestones, and key deliverables. Using this road map we will create the framework and structure for us to work with you and help you to achieve your marketing goals.

Get your Free Complimentary Inbound Marketing Session to help you make an informed decision or call BroadVision Marketing at 707-799-1238.