If you have a good website and publish posts on your company blog, you should see increasing web traffic, right? That depends.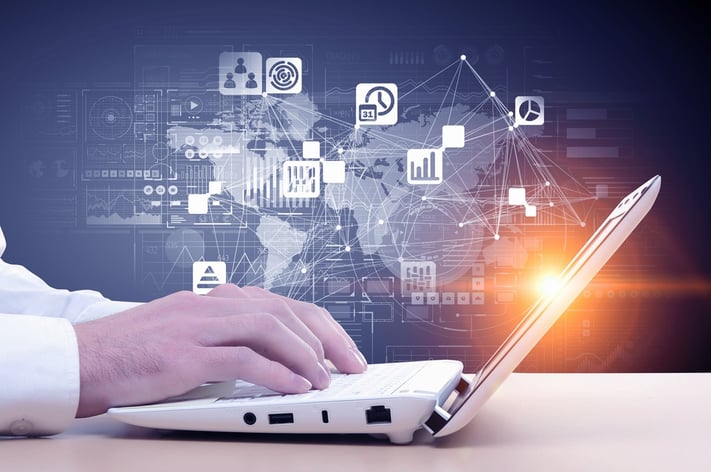 One of the tenets of inbound marketing is the central focus of the website and the power of a good business blog. But is that still true for 2017?
As we have said before - and will undoubtedly say again - nothing stays the same for long with inbound marketing.
Suffice to say, yes, SEO and a solid and well-optimized website is critical and essential. But it may not be as central to your inbound marketing efforts as it once was. The business blog - long the cornerstone of effective online marketing - no longer stands alone.
Prepare for Decentralization
According to a recent post at HubSpot,
"In the past, content marketing revolved around one thing: your blog. Marketers lived by the promise that if they wrote quality articles on their website's blog, traffic would come."
The veritable website was at the center of an ever growing web of landing pages, CTAs (calls-to-action), emails, and other collateral inbound marketing tactics, all designed to draw prospects deeper in to the website, or on to the shopping cart! If content was king, then the website was the queen.
But things change. HubSpot goes on to note that,
"…your website isn't as important as you think -- at least not on its own. Top content marketers aren't simply cranking out blog posts and ebooks. Instead, they're publishing on Medium, exploring live streaming video, and project managing web development tools. …content publishing is becoming decentralized across the web."
And it is this concept of "decentralization" that matters now for your own inbound marketing efforts.
Where the Inbound Marketing World is Shifting
An overriding trend among marketers is the move to add more multi-media content to their content offerings. Although the blog is still important, because of rising trend of content decentralization, it is just as important to be publishing on additional channels.
In a recent study by HubSpot, marketers responded to the question, "What content distribution channels do you plan to add to your marketing efforts in the next 12 months?" The results were eye-opening (bad pun intended):
YouTube at 48%, Facebook Video at 39%, and 33% will be adding Instagram - 22% had no plans to add any channels. Interestingly, too, is that podcasts are seeing a new boost in popularity.
None of this should be seen as the end of blogging, however. Really, the strategy of decentralized content marketing is to add to your blogging and SEO efforts with related content.
And a great way to start the decentralization process is by re-purposing some of you more successful blog articles. Much of what you have already created can be easily re-worked into different multimedia formats. This could be videos, slide decks, podcasts, Facebook posts, or any of a number of existing (and soon to come) media channels and formats.
HubSpot created this nifty infographic that highlights some of their findings from their 2016 State of Inbound report:

(Image courtesy of HubSpot)
A Great Business Blog is Still Part of a Great Inbound Strategy
A great blog is an essential component of a successful inbound marketing strategy, but it is only effective when combined with other, equally critical components. For example, creating and publishing periodic ebooks in the form of guides, tip sheets, or checklists can be combined with an email campaign to follow up with the leads your blog has generated.
Incorporating video and infographics into your blog can be a powerful and engaging addition to your inbound marketing mix of tactics. Ultimately, while a great blog can serve as the foundation of your overall strategy, having a decentralized strategy will help you make a real impact.
Expert Help For Your Inbound Marketing
It is always a good tactic to look for outside expert help. Digital marketing agencies, such as BroadVision Marketing, can offer expertise and tools that the typical business owner or marketing manager may not have.
It often helps to have a professional marketer's perspective to assess your content marketing strategy. Acquiring the insights and assessment of a third-party professional can be an investment that will bring a quantifiable return.
BroadVision Marketing offers all this and more. Get your Free Complimentary Inbound Marketing Session to help you make an informed decision or call BroadVision Marketing at 707-799-1238.