Written content in inbound marketing is a proven approach to driving traffic and engaging your audience. But visual content is becoming more and more a part of the mix.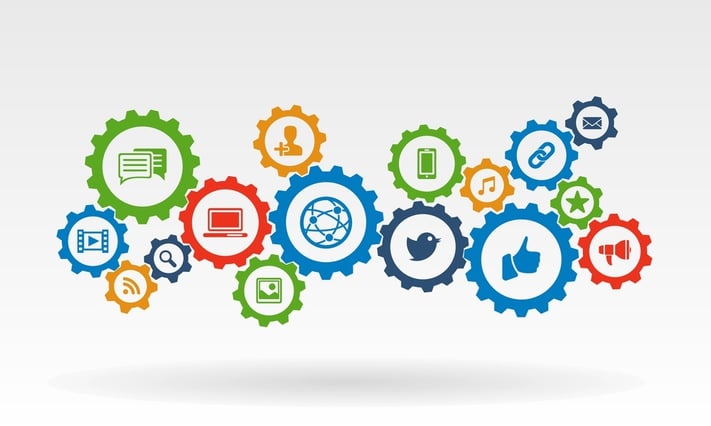 Is visual content only good for some businesses? Is it really just another marketing "fad" that will fade away over time? Well, the answer to both these questions is "No."
In fact, any business can leverage the power of visual content and all signs indicate its use is growing faster than ever.
Going Big With Visual Content
According to Nadya Khoja, a Visual Content and Digital Marketing Specialist at Venngage, a survey of over 300 online marketers revealed a number fascinating statistics:
When asked, 77% of marketers stated that 71% to 100% of the content they published in 2015 contained visuals. Of that 77%, 40.5% of marketers stated that 91% to 100% of the content they published in 2015 contained visuals.

But when asked about their use of visuals in their content strategy during the year 2016, 83.5% of marketers stated that 71% to 100% of their content contained visuals, and 53% of marketers said that 91% to 100% of their content contained visuals.

In 2016, less than 10% of marketers surveyed used visuals under 50% of the time.

From 2015 to 2016, the use of visual content in articles published by marketers increased by an incredible 130%.
You may be using a variety of visual content in your marketing efforts already. And you may be wondering if it is an effective tactic given the work needed to produce them? The statistics consistently show that it is a powerful method for increasing engagement.
In fact, some statistics indicate that adding visual elements and graphics can increase audience views up to 94% - or more. In addition, almost 40% of online users will provide better and more favorable responses to a particular visual content than a simple text-based version.
What Is Visual Content Anyway?
While a comprehensive list might be more than a single blog post can accommodate, there are at least four common visual elements that are shown to be quite effective.
1. Images
By breaking up your articles and blog posts with some compelling images, readers are more inclined to finish reading what you've written, especially when your images are high quality and relevant to the other content. As noted previously, it has been seen that articles with images get 94% more views than those without.
The trend over the last few years has been towards more larger format, retina blasting images though these are not always necessary. Just a few, well placed images will add dramatically to the overall impact and potential for engagement of your written content.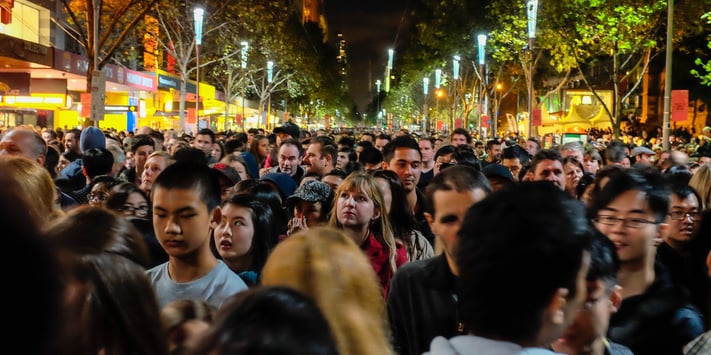 2. Infographics
Imagine combining a statistic-filled article with an eye-catching series of graphics into a shareable, digital piece of content. That is essentially what an infographic is. The term comes from "information" and "graphics" to form a powerful type of visual content that has taken the digital world by storm.
While not exactly a new format, they are now seen as a critical part of the visual content mix. Infographics have a noble history. According to Wikipedia,
In 1857, English nurse Florence Nightingale used information graphics to persuade Queen Victoria to improve conditions in military hospitals. The principal one she used was the Coxcomb chart, a combination of stacked bar and pie charts, depicting the number and causes of deaths during each month of the Crimean War.
Infographics are increasingly easier to produce with the growing number of tools available to marketers and business owners. And they are 3x more likely to be shared than many other types of content which means great links back to your own website.

[Vintage infographic created by Charles Joseph Minard in 1869]
3. Video
Video has been touted as the "King" of visual content because it has the power to engage and keep an audience's attention. In addition, video combines the impact of visual and audio and even print, at times. Does it work for marketers? One company found that including a video on a landing page increased conversions by 86%.
There are basically two approaches when it comes to "ideal" video length. Predominately, videos on a website should be less than two minutes long, preferably in the 60 to 70 second range. However, studies are showing that longer videos - longer as in 9 to 15 minutes or more - can actually engage and keep an audience, as well. However, they must be substantial and provide high value to the viewers.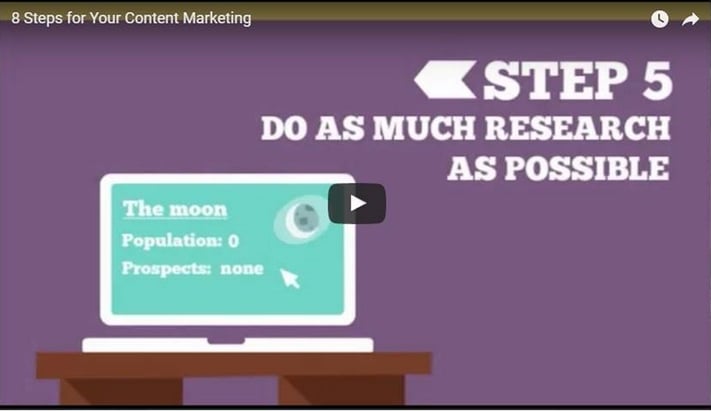 4. Presentations
These are often produced and shared through sites such as SlideShare, and they can be incredibly effective in expanding the reach of your brand. Effective SlideShare presentations can provide a shareable platform to inform and communicate with your audience, no matter what device they are using.
In fact, research suggests that a presentation incorporating visuals is 43% more effective in influencing audience behavior. And it can be as simple as a PowerPoint presentation with great graphics and images, a webinar that incorporates the same, or even an illustrated video such as a whiteboard explainer video.
Getting Expert Help With Your Visual Content
Content marketing can be thought of as the foundation of an effective inbound marketing strategy. And high-quality, relevant, and consistent content is one of the main keys to attracting and winning prospects and customers.
This content can take on many forms such as blog posts, eBooks, white papers, video, email, slide decks, webinars, and even the pages on your website.
However, the challenge for most business owners is in creating this never-ending need for fresh content. Then there is the additional challenge of determining how best to distribute and use that content creation to carry out real marketing strategy.
What is an owner to do?
Fortunately, you don't have to attempt this on your own! Your options for implementing a successful and affordable content marketing strategy also include finding a professional firm that can work with you to maximize your efforts.
A qualified agency like BroadVision Marketing will develop a road map with an implementation time line, marketing milestones, and key deliverables. Using this road map we will create the framework and structure for us to work with you and help you to achieve your marketing goals.
Get your Free Complimentary Inbound Marketing Session to help you make an informed decision or call BroadVision Marketing at 707-799-1238.