Almost every business with a website wants to be found. And if you're a local business, local SEO is the key.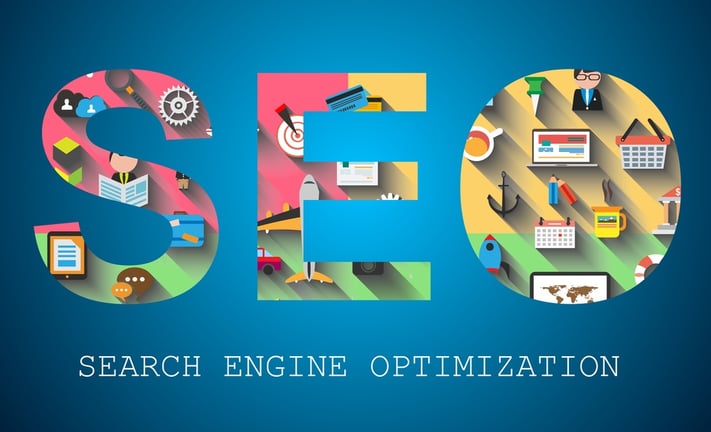 The challenge for many small businesses is in knowing what to do to optimize their sites for local search. While it can be best to outsource this task to a local professional agency or firm such as BroadVision Marketing, there are some DIY steps that an owner can take.
Five Essentials for Local SEO
While this is not intended to be a comprehensive run down of everything that can be implemented in an effective local SEO campaign, there at least five non-negotiable elements that every good campaign must include.
1. Be Responsive
According to a study by comScore earlier this year, 78% of all local searches on mobile devices led to a direct purchase within 24 hours. Of those purchases 73% were done in a physical store, 16% by phone, and 11% online.
A responsive website is simply one that has been built and designed to conform to the size and proportions of mobile devices. This allows users to quickly and easily see and navigate the site.
If you hadn't noticed the world is going mobile: phones, tablets, notepads, etc. And if your site does not look good on a smart phone - or is hard to navigate - people will leave and go somewhere else, virtually speaking. This sobering fact is supported by a number of studies and does not bode well for websites that are not responsive.
And Google takes notice, as well. For many businesses who have had their website for more than, say, five years, this may present a challenge. But the investment in a new and responsive design will have huge ROI.
2. Be Local
For starters, you must have a consistent business name, address and phone number throughout your website, as well as on every listing, social media channel, review site, etc. Consistency with your N.A.P. (name, address, phone number) is critical for Google results.
If you want to be found for your town, city or neighborhood, then having mentions of and relevant information about these locations in your site is important. Having content on various web pages that include the name of your locality is critical.
The key is to weave these references into your normal web page content in ways that are natural, readable, and not "spammy" or out of place.
For some local seo fixes that can ramp up your rankings in 20 days, check out this infographic.
3. Be Social
Strictly speaking, social media is a separate animal when it comes to Internet marketing. However, the marriage of social and SEO is a fairly recent and deepening relationship and cannot be overlooked. While it is not necessary for a small business to be engaged in every social channel available, it is beneficial from an SEO perspective to be fully committed to at least two or possibly three platforms.
Facebook is almost a given considering it's size and reach. In addition, Twitter and others such as Snapchat can enhance your overall local SEO results when set up properly and linked to your website. Remember to maintain consistent N.A.P. throughout (see #2) and consistent branding and locale names on your social channels.
And stay active! Sporadic and random social media postings can do more to damage your results than having no social media presence at all.
4. Be Listed
When people search for local businesses, it is quite typical to see a business show up on a directory listing on the first page of results. This is more likely when someone types in keywords for a general type of business. Google, for example, will tend to provide directories relevant to the general search if the exact name, service, or product of the search is unknown.
This simply means your business will be found much easier by local SEO if your website is part of top lists in your area with authoritative directories like Google Plus, Yelp, Trip Advisor, and more.
Directories and review sites are increasingly popular because they often allow customers to provide feedback on each business. Being listed and, more importantly, having great reviews, will work in your favor to promote your business and increase your search ranking!
5. Be Blogging
By adding a blog page to your website, you can increase the potential for Google results, local traffic, and more - if you publish regularly and consistently. Companies who blog receive 97% more links to their website.
Publishing blog posts that are relevant for your customers and rich with local keywords allows Google, and viewers, to be able to find your website easier. Choose keywords that are relevant to your business and your general area and include words you think your potential customers may be typing into search engines.
Be careful not to simply pack redundant or irrelevant content onto your blog posts, because Google will recognize this and penalize your site, thus reducing your page results and traffic.
Local SEO Does Not Need to be a DIY Project
Fortunately, you don't have to attempt this on your own! Your options for implementing a successful inbound marketing strategy include turning to a professional firm that can work with you to maximize your efforts.
A qualified agency like BroadVision Marketing will develop a road map with an implementation time line, marketing milestones, and key deliverables. Using this road map we will create the framework and structure for us to work with you and help you to achieve your marketing goals.
Get your Free Complimentary Inbound Marketing Session to help you make an informed decision or call BroadVision Marketing at 707-799-1238.