There is more to marketing objectives than simply increasing sales, and the key to achieving your objectives is to have a plan or three!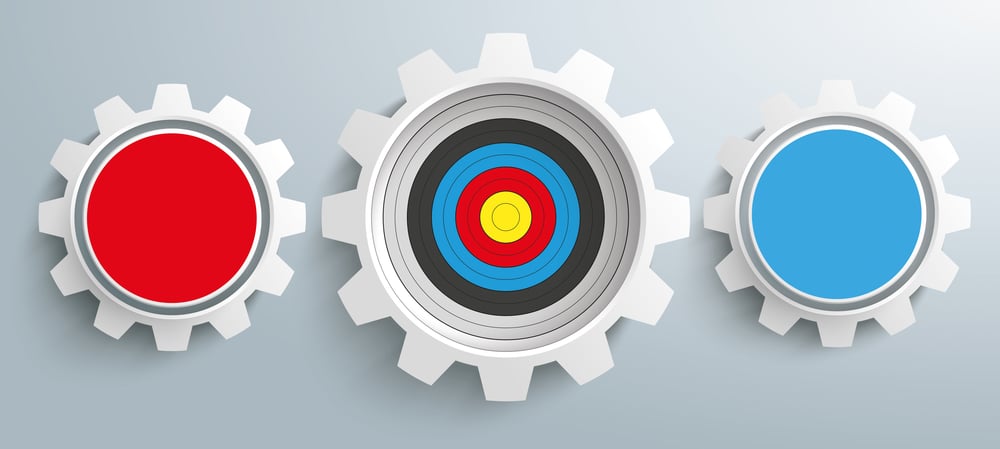 [This article was updated and revised December 2022]
Achieving your marketing objectives hinges on having a solid strategy and a consistent commitment to follow through with your strategy.
The problem that arises for many marketers, however, is that they tend to start the process backwards. In other words, their tendency is to simply start with their proposed budget and use that to dictate what they can or can't do with marketing.
But this is not only unnecessarily limiting, it is short-sighted and focuses on the wrong parameters.
While it is true that your budget will, in fact, be a real determining factor in what tactics you can afford to employ and what resources you can actually make use of, it should not be the overriding factor. Flexibility, creativity, and agility may be required to "do more with less" when it comes to an affordable and effective marketing strategy. But without clear cut goals, or objectives, and a clearly defined plan of action and accountabilities, any money you do have will be poorly spent.
Remember, your marketing efforts are not like a pasta kitchen: you cannot afford to simply "throw spaghetti on the wall to see what sticks." You must plan, allocate, monitor and measure everything. And that requires planning beyond simply setting a budget.
Don't Simply Plan to Spend - Plan To Achieve Objectives
Too many marketers or business owners as marketers allow their perceived budget to dictate what they think they can and can't do when it comes to marketing strategies. Vendors and marketing firms catering to businesses contribute to this mindset by prefacing their sales pitch with questions about budget.
This is not to say that a budget is not important or that it doesn't impact your marketing efforts. It is and it does. But using that alone as your starting point when developing a marketing strategy is, well... less than strategic.
A more strategic approach to is to start with your actual objectives. This is analogous to planning a journey.
For example, let's assume you're planning a trip for your company's staff and you want to go from San Francisco to, say, someplace on the East Coast you wouldn't simply look at your bank account and say, "Looks like we can only get as far as Toledo, guys."
No, you would first decide where exactly you want to go and then you would determine how you can best get there efficiently and cost-effectively. Establishing a clear objective would dictate WHAT you want to accomplish. Your budget is just one factor that affects HOW you will accomplish it.
With you objective clearly established (and documented so everyone know exactly where you're going) then you would create a plan that incorporates your budget to make it happen. But, without a clear objective, it could be a waste of resources and money to simply head off with no destination in mind.
This is true for your marketing strategy, as well.
Your strategy is comprised of three essential elements: your marketing objective(s), your proposed course of action, and your budget. They must work together to create a unified strategy, but they each require their own planning. By taking this strategic approach you will vastly increase the likelihood of hitting your goals while having complete control over your budget and tactics.
Three-Plan Approach To Achieving Marketing Objectives
The three key steps in achieving your marketing objectives involve the creation and documentation of these three distinct, yet interlocking plans: Objective Plan, Action Plan, and Budget Plan
1. Objective Plan: You Need Google Analytics
It is critical to define and establish both measurable financial and marketing objectives. Financial objectives include sales revenue and net profits. Your specific marketing objectives may change over time, some of the perennial goals include your number of leads generated, website visits, or the number of blog posts or Twitter messages published in your social media campaign.
Google Analytics provides marketers with crucial information about what has been successful, what needs improvement, and how long people are spending on a website. Marketers can use all this data to improve their campaigns and provide a better experience for the visitors of their sites.
Setting up Google Analytics goes hand and hand with creating an objective plan so you can help get the insights that you need.
When setting up your Google Analytics, the most important thing to do is to set up goals. Goals are specific metrics or key performance indicators (KPIs) that quantify your achievements for a given metric. This can be anything from the number of page views to conversion rates. You should also set up conversion funnels, which are paths through which your site visitors will take in order to complete the desired goal.
Since analytics is all about making data-driven decisions, you should have goals in place before you dive into the data with questions like 'what's happening?' and 'how?'
2. Action Plan: What is the S.M.A.R.T Framework?
Without a clear and explicit plan for actions to be taken for each objective, it is highly unlikely these goals will be reached. Your plan should have completion dates, responsibilities assigned for each action, and even contingency actions in response to feedback from your ongoing metrics tracking.
Included in this action plan step should be a production calendar with periodic progress meetings and updates, etc. One approach that is often employed with this step is what is known as S.M.A.R.T. goals. The acronym originally stands for goals that are: Specific, Measurable, Assignable, Realistic, and Time-related.
The S.M.A.R.T framework is a motivational tool that can be used to achieve goals and objectives. These five attributes are designed to help individuals understand what their goals are and how they can get there with a plan of action.
An individual will want to assess the situation in order to determine whether it is appropriate for the SMART framework. If one desires an objective that has a future time frame in mind, then it would be appropriate to use the SMART framework if they want to ensure that they follow through with the goal or objective.
Let's break down the S.M.A.R.T Goals framework:
Specific:

The goals should be specific, well-defined, and clear. For example, it is a specific goal to lose 10 pounds by next month.

Measurable:

The goal needs to have a number associated with it that can measure success or failure. In the example we have, we've concluded to lose 10 pounds.

Achievable:

The goal needs to be a

ttainable and not something that's considered impossible to achieve. 10 pounds isn't a crazy amount of weight and can be done with a healthy lifestyle.

Realistic:

The goals should be achievable and not too ambitious and with that same token it shouldn't be too small-scale. Losing 10 pounds takes considerable work and a lifestyle change but it isn't too major.

Time-Related:

There should always be a time frame set so that the goals are time-related as well as realistic because without this factor in place there is no end date in sight and it becomes an ongoing project that never really gets completed. We're going to lose that 30 pounds in 30 days!
3.
Budget Plan: Let's Talk Marketing KPIs
Your budget planning needs to include a profit and loss projection along with the marketing budget. The budget should be designed to support your marketing efforts and used to take the necessary steps to make it possible. In other words, Knowing what your projected earnings will be by successfully achieving your proposed marketing goals will allow you to assign the dollars needed to fund the plan.
KPIs are crucial to digital marketing success. They enable managers to measure the performance of their digital marketing strategy, campaigns, and tactics. At the most basic level, KPI is a statistic that measures progress towards a specific goal. A digital marketing manager will typically set one or more KPIs at the start of a campaign and then track their progress over time. Some digital marketing KPIs include website conversions, lead generation form submissions, and sales conversion rates.
Many digital marketers may already know about these key performance indicators and how they can be used for marketing. However, those same digital marketers also think that these metrics are too difficult to monitor. That's why having an agency that specializes in the most cutting-edge software and platforms is such an asset.
Platforms like Google Analytics, Facebook (Meta) Business Suite, Hubspot, and Click-up. There are platforms for measuring analytics, putting those analytics into use by increasing conversions which also increases revenue, and even project management systems that help organize everything that needs to be done.
People and businesses have different definitions of what constitutes a "good" marketing campaign. A lot of this comes down to the type of business you have, and your goals.
Examples:
Emily is a data scientist at a DNA sequencing company. Her company wants to improve its conversion rate, so BroadVision Marketing decides to prioritize landing page optimization. We start by auditing her current landing pages and checking for errors or issues that might be turning away potential customers. After making those adjustments, we start an A/B test with two different landing pages and find that one has an 8% increase in conversions! They decide to use that improved landing page as their main page moving forward and we continue to create revenue for them.
An e-commerce store would be completely different. Max is a marketer for an eCommerce store, and he wants more people coming into his store from Facebook ads with custom audiences based on specific interests or demographics he targets. So BroadVision Marketing starts by auditing his current campaigns using Google Optimize 360 which organizes various KPIs in one area and we're able to use that to properly give proposals over what we see as problems in their current campaigns and how we can fix them in the coming months. This gives us the ability to properly run new campaigns which results in a 10% increase in their conversion rate!
KPIs are distinct to the industry and the business. That's why having a team that's not in a niche or industry could help you immensely with cross-knowledge from industries.
Bringing it All Together as a Marketing Plan
Ultimately, this can be seen as a three-stage, or three-part, marketing plan. Regardless of what actual marketing tools or tactics you employ, it makes sense to start with clear objectives first. Having an action plan in place for achieving these objectives is necessary in order to see your overall plan to completion. And, once these plans are established, you can create the budget plan.
Achieving these objectives with your marketing strategy takes time. If you are engaged in the content, or inbound, marketing it won't happen with a few blog posts or a great ebook. People will need to consume your content for a while before they contact you. But without your content compelling them to contact you, your goals may never be met.
Content and inbound marketing work day in and day out. Once you post a blog article or upload a Slideshare piece, it is always there, working to educate and compel people to become leads. And when they do come to you, they are educated, informed, and much more likely to make the decision to buy.
Get your Free Complimentary Inbound Marketing Session to help you make an informed decision or call BroadVision Marketing at 707-799-1238.
________________________________________________________________________________________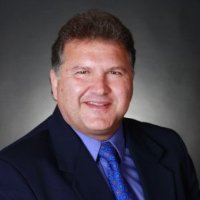 Jaco Grobbelaar is the owner and CMO of BroadVision Marketing. BroadVision Marketing works with business owners to put in place inbound and outbound marketing strategies that consistently secure new clients.
The BroadVision Marketing Training Center primarily serves companies in the San Francisco Bay area.
Jaco can be reached at jaco@broadvisionmarketing.com or 707.766.9778
Connect with Jaco on Facebook at www.facebook.com/broadvisionmarketing
and LinkedIn at www.linkedin.com/in/JacoGrobbelaar.