There are literally dozens of actions you can take to help increase traffic to your website. But there are a few things that are the most effective.
Paid advertising, which, if done well, can boost traffic to your website as long as your campaigns are running. Yet, there are tactics you can execute that can increase website traffic without spending thousands of dollars every month.
Increasing Traffic in a New Year with Old and New Tactics
There is a tendency to fall for the temptation to abandon "old" tactics and practices in search for the newest, shiny thing in digital marketing. But many tactics need to remain at the core of your online marketing strategy.
Like SEO, for example.
Driving traffic to any website is still a key function of technical SEO, on-page SEO, local SEO, and the informed use of various SEO tools. This means that your SEO team will still be pursuing quality backlinks, creating internal linking, and ongoing website analysis.
Other tactics are still vital and effective, as well, including email list building and marketing.
As HubSpot points out,
Using your current readers and customers is a great way to drive traffic to your website. When you post a new blog or content offer, you can promote it to your followers/subscribers for a quick traffic boost. With content-heavy websites, having repeat readership is helpful for traffic goals, conversions, and lead generation.
But there are some especially effective tactics you can employ that have been shown to boost traffic to websites, not just simply short-term, but over months and even years.
Five Ways to Increase Your Website Traffic in 2022
One of the realities of digital marketing and boosting your online presence is that vast number of tools, tactics, and techniques available to marketers and business owners.
And it can be overwhelming.
But another reality is that no one can do everything well, nor does anyone need to do it all. A far better strategy is to focus on a few tried-and-true tactics and optimize those as best you can.
Like this tactics, for example:
1. Content Creation
Without content your digital marketing and online presence is almost non-existent. Your business must have something for people to see, read, hear, or watch. That's the essence of content. But simply creating content for the sake of having something on your website is not sufficient.
Quality content that demonstrates your topic expertise will improve your search rankings, which helps drive more traffic. One great way to do that is with a pillar post content approach.
HubSpot explains it this way,
To be seen as an expert, you can create a pillar page, which is essentially a longer blog post that broadly covers all aspects of a topic. Then, you write "cluster content," or supporting blog posts, targeting long tail keywords that show you've covered a topic exhaustively. Focusing on long-term traffic will help you rank higher on search engines.
Other content tactics that can boost traffic include repurposing or "upgrading" older content, routinely publishing long-form content, and making increased use of list posts.
2. Social Media
It's no secret that being active and engaged on social media is a non-negotiable for businesses today. However, effectively leveraging and capitalizing your chosen social media platforms is a tactic that is often overlooked or pursued ineffectively.
While it is true that you do not need to be - nor should you be - on every social media channel out there, being consistently active and engaged on three or more relevant channels is a given.
In addition to sharing your company's blog posts on social media, you should regularly create and post social media-specific content that is enticing and has value to your audience. For example, sharing videos on LinkedIn is a great way to build authority, perceived expertise, and boost links back to your website.
Every post should have links to your site, by the way...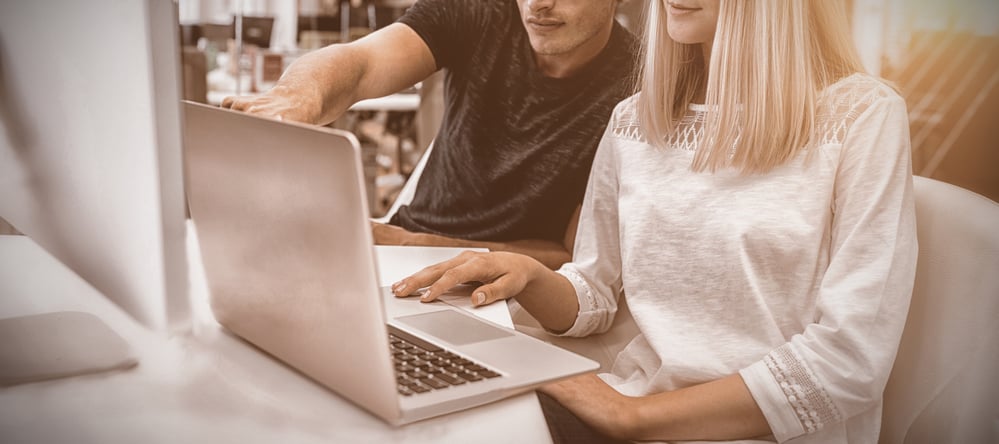 3. Video Marketing
Video has done nothing but continue to increase in popularity and influence. It would be quite tempting to explain it's explosive growth by simply saying that most people would rather watch than read content. However, there is much statistical truth to this summation.
So, one of the best ways you can drive traffic back to your own website using video is by creating an active YouTube Channel for several reasons.
As an article at HostGator explains,
1. YouTube is the second most popular website in the world.
Most businesses center their online marketing efforts on Google—which makes sense, since it's the number one most popular website in the world. But YouTube comes in second, making it a rich opportunity for reaching over two billion monthly active users.

2. You can reach people that prefer video to text.
Some of your visitors will happily read 1,500 words of content. Others will take a 2-minute video covering the same topic any day. Research from Wyzowl found that 69% of consumers say they prefer learning about a product or service through a short video, versus 18% who prefer written text.
Keep in mind that a video marketing tactic is not to be pursued "on place of" written content, but as a complementary, or symbiotic, approach.
4. Syndicate Your Content
Syndication is a term that once had a common meaning back in the days when print media was king. Today, we use it to refer to a digital form of content distribution,
A good definition from SEJ has it as,
Content syndication the process of publishing your proprietary online content on a third-party platform with the aim of reaching a larger audience.
There are several channels or platforms that you can choose from for your own content syndication efforts, the most common today are on Medium and by publishing your articles on LinkedIn.
5. Be a Guest On Podcasts
Why podcasts? Because they are exploding in growth and popularity, and most podcasts need guests to feature and interview every episode. The opportunities are increasing daily and the exposure can be modest, yet immediate, to vast and potentially overwhelming.
Consider these statistics:
In 2018, 26% of Americans 12 or older listened to podcasts monthly, compared to 41% in 2021.
As of 2021, 56% of all Americans, 12-34, listen to at least one podcast per month, compared to 49% in 2020.
From 2020 to 2021, the percentage of Americans ages 55+ who listen to podcasts monthly increased by 18%.
More than 25% of all 55+ consumers in the United States are listening to podcasts a month.
The value to you and your business is multi-fold when you appear as a podcast guest. In addition to building your reputation and increasing social media mentions, you can generate more links back to your own website.
As one respected source notes,
With each podcast you're on, you're generating more backlinks for your website. Podcast hosts often post show notes and transcripts on their website to accompany each episode. You and your business's name will be tagged in all of the content for your episode, creating backlinks and driving more traffic to your website.
Optimize Your Digital Marketing with BroadVision Marketing
As we noted at the start, these are just a few tactics that can be used to help drive more traffic to your website. But tactics are like tools - they're not a strategy in themselves and are not sufficient to build and maintain a thriving website and marketing effort.
It's been shown that effective digital marketing can significantly boost traffic for your business, but achieving your long-term marketing objectives takes time.
In other words, substantial and lasting digital marketing results won't happen with a few videos, social media post, and a blog post once in a while. These types of random and inconsistent marketing efforts do not constitute an effective digital marketing strategy.

It's a fundamental truth that your audience must consume your content for a while before they contact you, and that your content should be found on a number of platforms and channels.
The challenge for most business owners is how to make all this happen.

The good news is that you don't have to figure it out alone. In fact, one of the best investments you can make with your marketing budget is to partner with a professional firm like BroadVision marketing.
Click below to learn more about BroadVision Marketing and our suite of digital marketing services so you can make an informed decision, or simply call us at 707-799-1238.