One of the perennial truths about inbound, or content, marketing is that it is never static. Tools come and go, tactics change and evolve, and strategies shift and refine. This is just as true for the B2B marketing space as it is for consumer-focused marketing efforts.
B2B Content Marketing Is A Viable Strategy for Businesses
And while the primary objective remains the same - attracting, acquiring and keeping great customers and clients - the methods change over time and it is imperative to keep up with these changes.
But as a busy marketing professional, or a business owner managing your own marketing efforts, this can be a daunting task.
A Guide For The B2B Content Marketing Practitioner
This statistic-filled infographic from Content Lead points up six significant trends you should be aware of: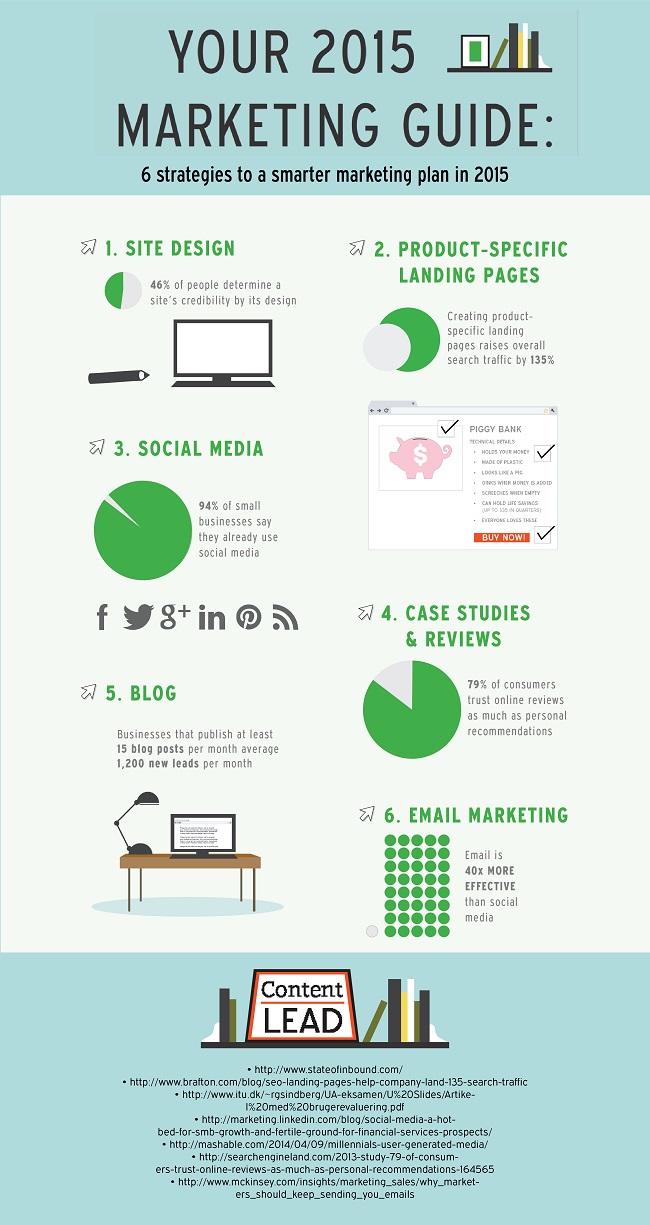 One of the key statistics highlighted here is #5: Businesses that publish blog posts at least 15 times each month will generate an average of 1,200 leads per month. If your conversion rate from these leads is only 1% that is still 12 new customers each month! Would that make the effort worthwhile for your business?

You, Too, Can Have Great Inbound Marketing!
When you are ready to learn more about inbound marketing and business blogging we would love to sit down with you for a Complimentary Inbound Marketing Session. During this session we will help you to "dig" into your goals and identify what is stopping you from achieving your goals. With that out of the way we'll discuss inbound marketing and what you can do to use it to grow your business. Call BroadVision Marketing at 707-799-1238 or click the big obnoxious orange button below for your complimentary inbound marketing strategy session.
---
Jaco Grobbelaar is the owner and CMO of BroadVision Marketing. BroadVision Marketing works with business owners to put in place inbound and outbound marketing strategies that consistently secure new clients. The BroadVision Marketing Training Center is located in Petaluma, CA and primarily serves companies in the San Francisco Bay area.
Jaco can be reached at jaco@broadvisionmarketing.com or 707.766.9778 or connect with Jaco on Facebook -www.facebook.com/broadvisionmarketing - and LinkedIn -www.linkedin.com/in/JacoGrobbelaar.