Traditional marketing is not dead. In fact, it seems to be going as strong as ever. But it is still a poor strategy choice when compared to inbound marketing.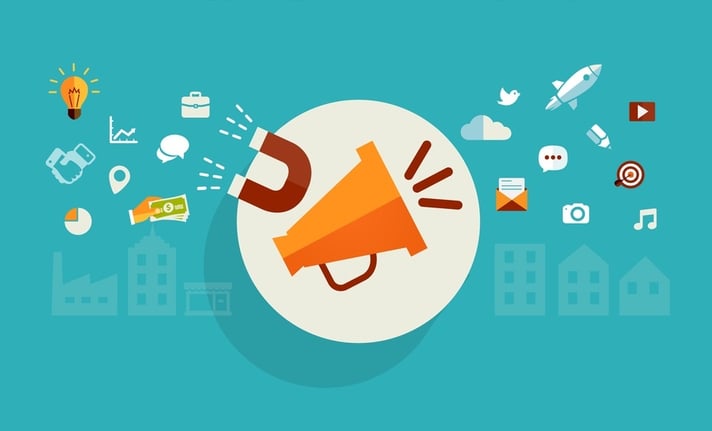 Traditional, or outbound, marketing strategies are typically dependent on paid advertising. The objective is to capture attention, often by "interrupting" a target audience with a print ad, billboard, and radio or television commercials. This approach still has significant influence in the marketing world.
Regardless of whether were speaking of television or radio ads, direct mail, or print ads, the medium is still alive, but the results are diminishing. In fact, according to the Harvard Business Review, traditional, or outbound, marketing only works less than ten percent of the time.
Inbound Marketing as an Effective Alternative
In stark contrast, however, Inbound marketing, consistently outperforms traditional outbound marketing tactics and has for years now. But when it comes to inbound vs outbound marketing don't just take our word for it: the facts speak for themselves. An inbound marketing strategy is more effective, costs less, and can be implemented by any business, no matter how small.
We've put together a nifty infographic to highlight seven advantages of inbound marketing over more traditional marketing methods. While there are certainly many other good reasons to make the move to inbound marketing, these are some of the more compelling reasons along with a number of statistics to support them:

Share this Image On Your Site
In addition to the five key marketing campaign components illustrated in our infographic, you will also need to focus on two other elements to make things happen.
An effective inbound strategy for affordable Internet marketing requires the following:
1. Get Help
Don't settle for doing this alone. Recruit your staff! They have abilities and, hopefully, the willingness to promote and evangelize your business as well. This means you will need to determine what channels they will use and how they'll optimize them.
Just because you are the owner doesn't mean you have to do it all. In fact, because you are the owner you shouldn't do it all since that's not the most productive approach to your role as a leader.
3. Recruit "Converts"
There is absolutely nothing wrong with asking others to promote you and your company. Elicit the help of your customers, your vendors and suppliers, your friends, colleagues and even your family. Anyone and everyone that knows your business is a potential evangelist. Enlist them, boost them, and remember to thank them profusely and repeatedly when they do talk you up.
And this is especially critical when you are a local business.
Getting Help With Your Inbound Marketing Strategy
The approach of inbound marketing holds great promise for your business. Getting your message out there is, in some ways, easier than ever before.But achieving your marketing objectives with a content marketing strategy takes time. It won't happen with a few blog posts or great ebook.
People will need to consume your content for a while before they contact you. Quality, relevant content will drive your organic search traffic and boost your SEO results. In fact, without your content compelling them to contact you, your goals may never be met.
The good news is that you don't have to figure out alone. In fact, one of the best investments you can make with your marketing budget is to partner with a solid firm like BroadVision marketing.
Click on the button below to get your free Complimentary Inbound Marketing Session so you can make an informed decision, or call BroadVision Marketing at 707-799-1238.