One of the problems business owners and marketers are facing today with the full-press advent of content marketing is what some are calling "content overload." Another is boring content.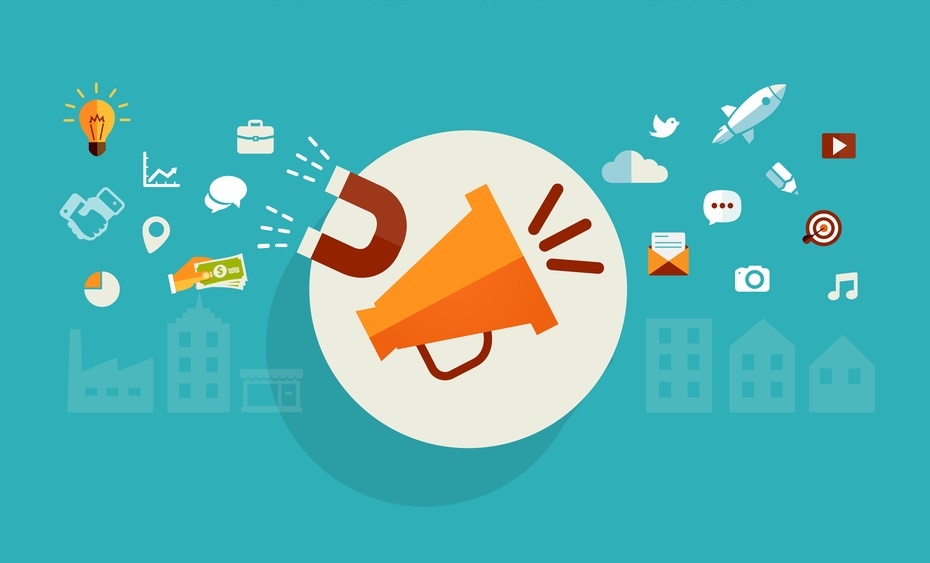 One of the cardinal sins of marketing in general is to be "boring." And this is true for content marketing.
Your brand may the best at what you do, but if you can't interest prospects because your content is not engaging enough, you won't see much business. While being boring can be seen as a subjective thing, it is also easily identified by what it does NOT achieve: traffic.
"Hello. Is There Anybody Out There?"
Is it possible in this age of flash, sizzle, retina-blasting imagery and video everywhere that content creators are producing content that fails to interest and attract attention? Apparently so.
According to a recent post at MarketingProfs,
"Most brands today have learned that a social media presence is a key asset of a successful inbound marketing strategy and that targeted cross-channel content distribution brings a better online visibility.

We see, however, that posting more content doesn't necessarily lead to more engagement. Some 60% of small businesses don't see any return on investment from their engagement online.

Those reports imply that something is rotten in the ways companies approach social media marketing. That may be because social networks 'are inherently additive pieces of the conversion funnel rather than causative,' states Jay Baer of Convince & Convert."
In plain English, this essentially means that the content being distributed by brands through social networks is not engaging prospects. They are not "causative" pieces to the conversion funnel puzzle. And it is largely due to the lack of attention-getting and engagement-generating content being distributed.
Which brings us to the opera.
A.I.D.A. - (Even Verdi Got It!)
Giuseppe Verdi's opera Aida met with great acclaim when it first opened in Cairo on 24 December 1871. It's subsequent premiers in major European cities were hugely successful, as well. The opera managed to attract attention, inspire interest, create a desire to attend, and moved masses of people to act on that desire.
Classic A.I.D.A. at work.
And, while the illustration may be clever, the point here is not about operas, but about the fundamental practice of incorporating these elements into your content marketing efforts. So let's launch off on a high-level overview of these essential elements.
A is for Attention. The goal of any content is to capture the reader's (or viewer's) attention. And you get their attention with topics or concepts that are significantly relevant and timely to your audience. This, of course, implies that you know your audience and know what their problems, challenges and questions might be.
An article at Forbes.com notes that,
"Your headline and your lead paragraph are the two most important areas to capturing your prospect's attention. Always audit these areas first when trying to determine why people aren't sticking around to read your content."
I is for Interest. The sample person at my local Costco may get my attention by offering free samples. But if I find that the product is something I don't really like, then I'm not interested. In other words, it's never enough to simply get a reader's attention - you have to offer content that your reader is going to find interest in.
The same piece at Forbes points out,
"The key here is to use information, persuasion techniques, and as much proof as you can find to hold the reader's attention once you've captured it. By deepening the connection that you have with the prospect and crafting a piece that informs, educates, and entertains them around one of their most pressing problems, you'll be well on your way to sparking an emotional reaction."
D is for Desire. You may have succeeded at getting their attention and even sparking a genuine interest in your content. But, before any transaction can occur, you must stir a desire for your product or service. It may seem like a subtle transition, but the shift is critical: your reader must go from simply being "interested" to really wanting what you are offering.
The good news is that content on social media is well suited for this. One marketing firm put it this way:
"Successful marketing isn't trying to sell your products, but creating a desire in your audience. Two main ways of creating desire through online channels are letting your audience experience what you are offering firsthand or showing the positive experiences others have had."
A is for Action. When the desire is strong enough, it leads to action. In the case of marketing, this typically means responding to a call-to-action, or CTA. Now, this is not always buying something. In fact, many times the action spurred by the desire is simply to sign up for a newsletter, watch a video, or download your super lead magnet.
Go Ahead: Try This At Home
If you are still reading this you know that content marketing is a good strategy for your business. In fact, we believe that content marketing can work for just about any business!

When done properly.
And that's why we wanted to emphasize the fundamental practice of incorporating this tried-and-true approach to marketing: Attention, Interest, Desire and Action - or A.I.D.A. We didn't invent it, but no one has really improved on it. By appealing to the basic realities of human nature, any content creator can achieve an elevated level of marketing success.
And hopefully that will have gotten your attention... and interest... and, well, you get the idea!
Optimizing Your Content Marketing Strategy
Implementing a content marketing strategy can boost traffic for your business, but did you know that achieving your content marketing objectives takes time? Unfortunately, it won't happen with a few blog posts or some other great content.
People will need to consume your content for a while before they contact you. Yet, without your content compelling them to contact you, your goals may never be met.
The good news is that you don't have to figure out alone. In fact, one of the best investments you can make with your marketing budget is to partner with a solid firm like BroadVision Marketing.
Click this link to get your free Complimentary Inbound Marketing Session so you can make an informed decision, or call BroadVision Marketing at 707-799-1238.