[caption id="" align="alignright" width="245" caption="Image via CrunchBase"]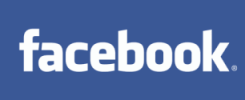 [/caption]
What do you think of when you think of
Facebook
Marketing?
If you are like most of the people whose blogs I looked at this week, you think that Facebook's function as a
marketing
social network
is that "
Facebook is not an environment for selling, direct promoting or sponsoring
. It's a place for networking and connecting with people. . . . A little daily action will pay you back very well over time…" Jym Tarrant
http://jymtarrant.com/facebook-marketing-rules/
I have agreed with this definition that Jym gave since beginning
social media marketing
until very recently when I became aware that Facebook has changed. For an example of the change, please go to Liz DiAlto's site at
https://www.facebook.com/lizdialto?ref=ts&sk=app_283571298333888
.
As you can see, Liz is selling her exercise program right on her Facebook FanPage. After her sales pitch, you can see that Liz's actual final FanPage site is like what most of us have come to expect as a Facebook FanPage. Be sure you notice how many comments she has. She not only has super fans who bought her product, but she has fans that communicate with her and each other—other sorts of super fans.
So where did the
Hubspot
idea from October 24, 2011 go? They said, "You will notice that
successful brands on Facebook
don't preach or sell to their
fan base
, they engage with them. Just like in the real world. Customers know when a salesperson is being disingenuous and it turns them off. They also know when a salesperson is genuinely interested in understanding their needs and finding out how best to meet those needs. Facebook is no different." (Read more:
http://blog.hubspot.com/blog/tabid/6307/bid/27691/6-Facebook-Marketing-Best-Practices.aspx#ixzz1fUwYdoEh
.)
I recently attended a webinar by Amy Porterfield, who co-authored "Facebook Marketing All-In-One For Dummies". She is the one who suggested and showed information about Liz's FanPage. The first thing I noticed on Liz's site was her reveal page. It was bright, colorful and described what the person would learn from "Liking" her site.
After "Liking" the site, Liz provided a second opt-in page to make sure that the person truly accepted the forthcoming information. Right away Liz had gotten her prospective fan to follow two calls-to-action. Plus she now had an email address which she could use if the fan did not buy her product immediately and to tell about future products.
After that, the page went to a video of Liz talking about her program, what people said about it and her qualifications to offer this program, which could cost people as much as $3,000 in New York City. I immediately knew that I was on a typical
squeeze page
—in Facebook! The amazing thing is that was what Amy Porterfield was advocating. Amy stated that Liz has been very successful in selling this program using Facebook.
Finally, I saw Liz's "normal" FanPage, a host of comments from satisfied users and discussions among them. The last part of this marketing strategy was that when I didn't order the program, I received an almost immediate email from Liz.
This is the brand new method for using Facebook to market your goods and services that I learned from Amy Porterfield in her webinar.
Now that you have seen this example, I want to ask the question again? What do you think of when you think of Facebook Marketing?
Jaco Grobbelaar, owner of BroadVision Marketing, helps business owners and business professionals put marketing strategies in place that consistently secure new clients. He can be reached at jaco@broadvisionmarketing.com or 707.799.1238. You can "Like" him at www.facebook.com/broadvisionmarketing or connect with him on www.linkedin.com/in/JacoGrobbelaar.
Related articles