Do you remember learning about snake oil salesmen? They went from town to town with a suitcase of some kind of toxic substance that they claimed could do everything from cure insomnia to correcting hernias. "Get your bottle of Super Duper Elixar of Snake Oil and watch your organic search traffic boost to 2,500 real organic visitors for a mere $10."
Oops, I seem to have shifted from the 19th to the 21st century here. But yes, you, too, can take advantage of this real offer I found on the internet dated December 19, 2013.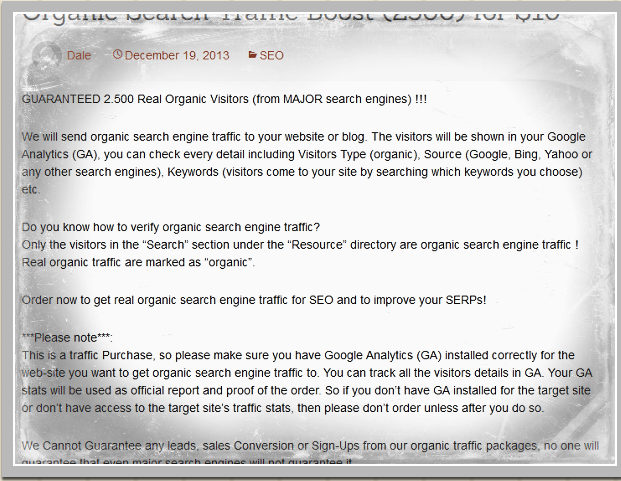 I hope you realize that this was one of those "Rolls Royce" sort of Christmas wishes; but too many people think that if they pay $10, they are going to get local organic visitors. Instead they get fleeced. Organic visitors can't be forced. That is the point of local marketing's organic visitors—they come to you without being paid for or being bought by Google or Facebook ads.
True blue organic visitors
In the Google Analytics Blog article Back to Basics: Direct, referral or organic - definitions straight from the source from August 2009 organic visitors are defined as:
[organic] - Visitors referred by an unpaid search engine listing, e.g. a Google.com search.
The keyword here is "unpaid," in case you missed that. So if you pay one of these sites for organic traffic, you are committing an oxymoronic act. That's not a smart way to attract local inbound marketing visitors.
But now Google itself has made getting organic visitors for your local market more difficult than it used to be through Google's Panda, Penguin and Hummingbird algorithm changes over the past two years. For example, how do you know which words are good keywords for your site if much of what you see in a list of visitor-used keywords are the words "(not provided)"?
Not what?
When Google first added a layer of user security in 2011, Matt Cutts, Google Webspam Master said that "(not provided)" would only account for a single digit of a list of keywords. By August 2013 "(not provided)" was more than half of search data in some industries. What this has done is to force website owners to rely on high quality material to drive organic traffic.
So what does "(not provided)" mean? It means that Google has decided not to share keyword data with you about the keyword or phrase a searcher used to find your site. Matt Cutts says that this is for spam protection and privacy protection of the searcher.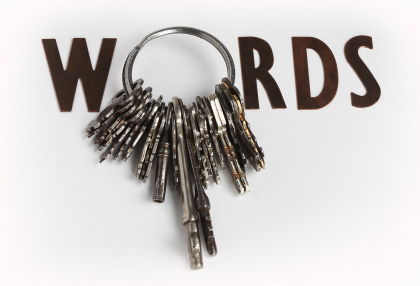 Why are keywords so important? They are the meat around which you design your blog article, your content, your high quality material.
Google is trying to get you to write nonspammy articles that are worth the organic visitor's time to go visit.
Use high quality content to entice long distance or local organic visitors
Now we are in the middle of an article that is about organic visitors, loss of recognizable keywords and the need to create high quality content. Sounds like we might as well throw in the kitchen sink, but all these are intertwined and it's hard to talk about one without the others.
So the next section of this article is going to deal with a few ways to create quality material. This is going to be a very short and incomplete compilation because each of the items I tell you about merits an article all its own (and we have written about them as such).
First, you know what the keywords are that are important to your business. Using proper keywords in your article will help you get found in a search. If you have doubts or are upset by "(not provided)", there are more ways to discover them other than from Google Analytics. There are programs designed to help. You should also look at your competition with an eye on their keyword usage. Have you thought about non-Google search markets like Bing and Yahoo? It might cost, like the Bing Keyword Research tools, but there are no "(not provided)" issues with these. However, I know that you know what the best keywords are already, "(not provided)" notwithstanding.
2 Ways to create high quality content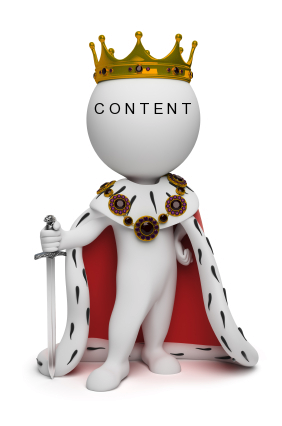 1. Quality material can be the result of the blog owner's own experiences, like this one. If you are very involved in your business, you are aware of what your local clients ask you and you can answer all their questions at one time in your blog and refer them to a particular article.
As you get more questions or you have further training you can "write about what you know." That suggestion has been given since time in memoriam to budding writers. If you answer their questions, your local organic visitors will come.
2. Quality material can also come from curation of other good material into some totally new concept. I have often used quotes from other writers' articles with proper attribution to supplement an idea that I have developed.
You do not have to reinvent the wheel if others have already shared good advice. Passing it along with proper attribution is also a good way for the writers to get backlinks. Hopefully, others are passing along snippets of your articles so you get good backlinks. You can even suggest sharing with an author you admire. This is not at all the same as buying backlinks (another scam).
Social media can be a great source for ideas for curation and also ways to spread your articles out to audiences who might not find your website otherwise. Again, remember that the goal is to get organic visitors so buying social media ads, while it is effective, is out of this discussion. Sometimes people will simply look at what is written from the social media site repeatedly. As they become familiar with your name through repetition, they will be more likely to ask a question, see an article you wrote answering it and come to your site. After all they already "know" you.
Who are your organic visitors?
And who are these organic visitors that you entice to your site? You can find out a lot about them, like how long they visited, what pages they visited, and with some software like Hubspot, you can learn much more about them. Maybe you can't find out what question or keywords they used to become your organic website visitor, but there is much you can learn.
Take-aways:
Organic website visitors cannot be bought.
Google has made it harder for a business owner to know exactly what keywords your visitors are using. Do not be intimidated by "(not provided)" keywords in your list. Keywords are the meat of your content.
You already know what the best keywords are. And if you don't, there are ways to find out.
The best quality content to draw organic search visitors are the answers to the questions your clients/customers ask or might want to know. Write about what you know.
The second way to create content is to use curation to add authority to your article and help you with backlinkage.
Be sure that you are writing to your targeted market persona by finding out about the people visiting your site.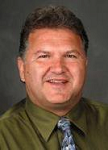 Jaco Grobbelaar is the owner of BroadVision Marketing. BroadVision Marketing works with business owners to put in place inbound and outbound marketing strategies that consistently secure new clients. The BroadVision Marketing Training Center is located in Petaluma, CA and primarily serves companies in the San Francisco Bay area.
Jaco can be reached at jaco@broadvisionmarketing.com or 707.766.9778 or connect with Jaco on Facebook - www.facebook.com/broadvisionmarketing - and LinkedIn - www.linkedin.com/in/JacoGrobbelaar. He can also be found at Jaco+.