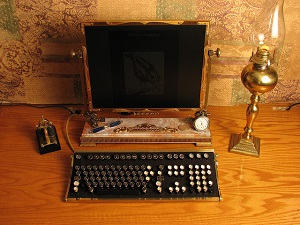 According to data from Tony Haile of Chartbeat,you have 15 seconds to capture the attention of your website visitors. And what's worse, his data indicates that on average 55% of people who click onto a site spent fewer than 15 seconds actively on a page. If they happened upon an article page, a blog page perhaps, then the percentage was a bit better, over 65% of visitors stayed longer.
But the problem of capturing and keeping the attention of your desired audience is a real one. Building and designing your website is not like the film, Field of Dreams; just because you build it doesn't mean they will come. And even if they do, most of them won't stay long.
So how can you increase the likelihood of capturing the attention of visitors to your site?
4 Website Design Mistakes and Easy Fixes
Morgan Jenkins, Marketing Strategist at PCR, offered up this detailed infographic designed to illustrate the four common "Homepage Conversion Killers" that can quickly discourage visitors from staying at a website.

Is There Anybody Out There?
All the latest and greatest SEO tactics and tools will be wasted if your homepage design is not optimized to attract visitors to explore. Dominating the organic search results means little if people are not compelled to not only click through your site and read your content, but bookmark your site and return again and again.
Racking up high numbers of clicks is not a real metric of meaning; as Tony Haile put it in his Time.com post,
"In 20 years, everything else about the web has been transformed, but the click remains unchanged, we live on the click web. But something is happening to the click web. Spurred by new technology and plummeting click-through rates, what happens between the clicks is becoming increasingly important and the media world is scrambling to adapt. Sites like the New York Times are redesigning themselves in ways that place less emphasis on the all-powerful click... It's no longer just your clicks they want, it's your time and attention. Welcome to the Attention Web."
Websites are for People, Not Metrics
While it may seem somewhat counterintuitive, a large majority of websites seem to be designed for, well, web designers! And many others are little more than SEO devices with little of interest to the very real, and very human people they are supposed to attract.
People want to read something that interests them, that solves a problem or answers a question. A well designed, well written homepage will cause people to think about what you offer, what you say.
A homepage shouldn't make people think about where to find something you offer!
Morgan Jenkins notes that, "When a visitor happens upon your homepage, there are typically three intrinsic questions that run through his or her mind: Who are you?, Why are you here?, and What do you want me to do?. The homepage must not only respond accordingly, but do so in a way that is quick, effective, and comprehensive to the visitor."
She goes to state, "Homepage optimization is never finished." And this is reflective of the nature of technology, the Internet, and inbound marketing. Nothing is fixed nor permanent. What worked three years ago is probably ineffective today. And for the harried business owner or marketing manager, this can be a daunting task to keep up with.
This is where outsourcing various aspects of your marketing efforts can truly pay off.
Sometimes it requires an outside perspective to see what your website homepage really looks like to first-time visitors. Acquiring the insights and assessment of a third-party professional can be an investment that will bring a quantifiable return.
BroadVision Marketing offers all this and more. Get your Free Complimentary Inbound Marketing Session to help you make an informed decision or call BroadVision Marketing at 707-799-1238.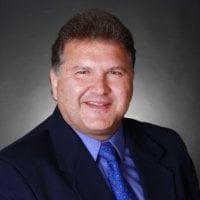 Jaco Grobbelaar is the owner and CMO of BroadVision Marketing. BroadVision Marketing works with business owners to put in place inbound and outbound marketing strategies that consistently secure new clients. The BroadVision Marketing Training Center is located in Petaluma, CA and primarily serves companies in the San Francisco Bay area.
Jaco can be reached at jaco@broadvisionmarketing.com or 707.766.9778 or connect with Jaco on Facebook -www.facebook.com/broadvisionmarketing - and LinkedIn -www.linkedin.com/in/JacoGrobbelaar.