Content marketing includes pretty much any content format in addition to blogs and articles. That means video, infographics, images, slide decks and more.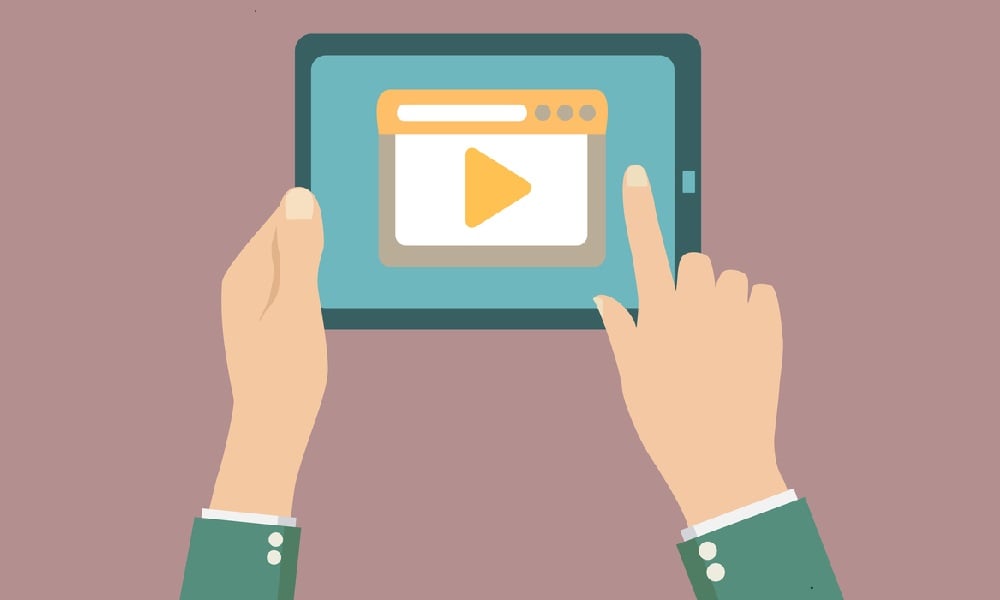 While content is made up of a wide variety of formats, video seems to be the reigning "King of Content" when it comes to engagement and ROI. It almost goes without saying that if you are not making use of video on some level, you are missing out on a powerful content marketing tool.
Video Content Can Give Your Traffic a Rocket Boost
If you've been marketing your business online for any length of time you likely think of "content" as primarily written content, or copy. This could be blogs, online articles, eBooks or downloadable guides of some kind. And, strictly speaking, this is accurate. Content has been and still is primarily made up of written words, for the most part.
However, video hasn't always been looked upon as "content" in terms of content marketing.
Ana Gotter, writing in Business2Community.com, notes that:
While video has been used more for other types of marketing in the past, it has a solid place in content marketing. Videos are incredible mediums for storytelling and relationship building, after all, and though those features can enhance an ad, they also speak to the core purpose of content marketing. Copy is meant to sell; content informs and build relationships.
The key thought here is that copy is the verbiage that makes up advertising, whereas content is made up of words - written or spoken - that provides value to your audience.
The power of video is that it is content that typically uses words, but not always, and leverages the impact of visual and audio input, as well. And because video is so attracting, so engaging, and so addictive, it can be the major content format in your content marketing strategy.
How effective is it? Here are some recent video marketing statistics provided by HubSpot:
Mobile video usage has increased by nearly 10 million daily viewing minutes in the last two years. (Source)
Cisco projects that global internet traffic from videos will make up 82% of all consumer internet traffic by 2021. (Source)
70% of YouTube viewers watch videos for "help with a problem" they're having in their hobby, studies, or job. (Source)
43% of B2C marketers say pre-produced video is the most successful type of content for marketing purposes.
Globally, YouTube is consumers' leading source of video content, at 83% (Facebook is second, at 67%). (Source)
62% of B2B marketers have rated video as an effective content marketing tactic. (Source)
Using the word "video" in an email subject line boosts open rates by 19% and clickthrough rates by 65%. (Source)
In a 2018 HubSpot survey, consumers shared what type of content they wanted to see from a brand or business they support,
Keep in mind here that we're talking about video as a content marketing tactic as opposed to purely advertising videos. Your videos for content marketing should serve the same function as a blog post, eBook or infographic: they should inform, educate, and tell a story that engages your audience.
Why You Don't Always Need High-End Production
At some point you may want to invest in professional video production. However, the truth is that you don't have to wait till you have the budget before engaging in video content, nor do you need to mortgage your home to pay for high-end video right now. For content marketing purposes it's easy to create quality and effective video even with your mobile phone!
Depending on the type of video content, the intended platform for the video, and the topic and audience, a "low-end" production may actually work better anyway.
Regardless of whether you use your phone, mobile device, or even an actual digital camera, there are some basic considerations that will ensure you end up with a solid video.
You need three things to make a good video:
A good camera

Good lighting

Clear sound
While you also need a decent script and unobtrusive background, without these three your video will be difficult to watch and probably won't be.
As we noted already, your camera can simply be a mobile phone and, preferably, using a tripod or camera mount. Almost all digital SLR cameras have HD video capability and they can create even higher quality video.
The lighting simply needs to ensure that your subjects are easily and clearly seen. This can be direct sunlight, daylight through windows, or simply good indoor lighting.
The audio, or sound, should be sufficiently loud enough to be heard easily and it needs to be clear. Most of the time this isn't a problem, but if you're making a video outdoors a breeze or wind can ruffly your sound. And even indoors you need to be aware of distracting background noise.
The point is that no matter how entertaining your video might be, or how engaging and impressive your story is, if your audience finds it hard to see or hear, you'll lose them.
But there's a bit more...
Even a quality video with great lighting and sound will fail in it's intended purpose without an engaging, compelling and audience-relevant story. In other words, video content has all the requirements of any other format of content when used for content marketing.
Your Partners for Video Content

Marketing

Video marketing can be a vital component of your content marketing strategy. And high-quality, relevant video content is one of the main keys to attracting and winning prospects and customers.

Content can take on many other forms as well, such as blog posts, eBooks, white papers, email, slide decks, infographics, webinars, and even the pages on your website.

However, the challenge for most business owners is in creating this never-ending need for fresh content. Then there is the additional challenge of determining how best to distribute and use that content to carry out an effective marketing strategy.

Fortunately, you don't have to attempt this on your own! Your options for implementing a successful and affordable content marketing strategy also include finding a professional firm that can work with you to maximize your efforts.

A qualified agency like BroadVision Marketing will develop a road map with an implementation time line, marketing milestones, and key deliverables. Using this road map we will create the framework and structure for us to work with you and help you to achieve your marketing goals.

Get your Free Complimentary Inbound Marketing Session to help you make an informed decision or call BroadVision Marketing at 707-799-1238.